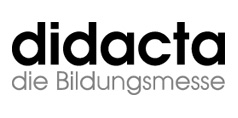 didacta 2024
(11 February 2024 - 15 February 2024 )
Organizer:
Deutsche Messe AG
About the
event
Update
Didacta 2024 will take place between the 11th and 15th of April 2024 at Messe Cologne. The event will be held as a live trade show, and the hosting venue will not implement strict Covid-19 safety precautions due to Germany removing its restrictions, related to the pandemic.
Preface
Didacta upholds high standards in education and incorporates new technologies to all areas of learning, whether we're talking about primary school or lifelong learning and qualification. The international trade fair promises to deliver an in-depth program that addresses the entire field. You have a large following, with more than 82,000 visitors projected to fill the halls. The trade fair is broken into several main tracks – Early Education, Schools and Universities, Career Education & Qualification, and Didacta DIGITAL. It's the perfect communications hub to gather relevant new research and trends.
Didacta Accommodation
Now is the perfect time to get deals on hotels and Travel 2 Fairs ltd is where you come to find the best ones. There are numerous aspects to business travel, and the online hotel reservation for trade fairs is the most vital to your overall experience. Accommodation is the biggest drain on your finances, and you don't want to be located far from the exhibition centre and public transport. Travel 2 Fairs Ltd works with you to arrive at an ideal price, star rank and location for a speedy commute. That's all you need for a successful outing at Didacta.
Past Iterations
Didacta 2023
Didacta 2023 occurred as a live trade exhibition without implementing coronavirus precautions. This was because Germany repealed its pandemic restrictions. The event was hosted between 7-11.03.2022 in Messe Cologne. The iteration featured 730 exhibiting firms and over 56 000 visitants on 60 000 m2.
Our visitors
for the event
Our
Clients