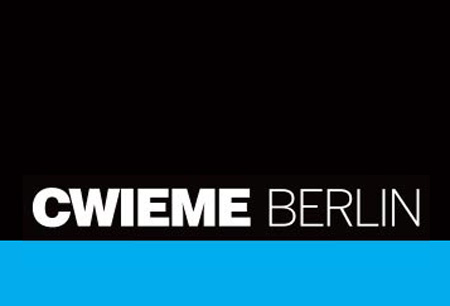 CWIEME Berlin 2024
(14 May 2024 - 16 May 2024 )
Organizer:
i2i Events Group
About the
event
Update
CWIEME Berlin will occur in Messe Berlin between the 14th and 16th of May, 2024. At present, Germany does not have coronavirus safeguards in place. This is due to the improved epidemiological situation resulting in the Bundestag opting to lift the pandemic restrictions.
Preface
CWIEME Berlin is an annual trade exhibition of pivotal importance for over 8 000 participants from the wind coil and electrical manufacturing sector. Founded in 1996, it occurs in Messe Berlin and attracts representatives from the whole value chain and over 80 nations. This includes the Commonwealth of Australia, Brazil, the People's Republic of China, Finland, and the United States. This results in the participation of over 750 exhibitors, including more than 600 specialist suppliers, over 50 lecturers from leading organisations, and over 6 700 visitants who encompass over 4 000 decision-making executives. Such participants comprise senior-level engineers, R&D experts, production managers, procurement specialists, and suppliers. Such participants attend to overview the latest trends, innovations, solutions, upcoming challenges, and products. Among the statistics that show the importance of the event in completing such goals are the following. 76% of the visitor group consider the trade exhibition to be crucial to their enterprise, including for the planning of buying cycles. 57% also place orders on-site or immediately after the iteration.
About CWIEME Berlin
The event schedule features diverse must-attend sub-events. This includes the trade exposition, whose comprehensive product groups span the whole value chain and related industries. This encompasses novel QA, measurement and testing solutions, winding systems, insulation, motor components, accessories, adhesives, coatings, and resins. Also, the showstoppers include the CWIEME Awards, [email protected], interactive pavilions, on-site demonstrations, and workshops.
The trade exhibition receives leading companies, such as:
ThyssenKrupp;
Akzo Nobel;
Cargill;
Beckhoff Automation;
Airtec Тhermoprocess;
Stahl;
DuPont;
Hitachi;
Saint-Gobain;

Solvay;
Toyota;
ABB;
AIDA;
AWE;
Bennett;
Dassault;
Hyundai;
Kaneka;

Shell;
Audi;
BMW;
Borg Warner;
Continental;
Daimler;
Robert Bosch;
Schaeffler;
Siemens.
Such enterprises represent industries such as electronics, engineering, manufacturing, automotive, aviation, chemical, IT, and mobility.
CWIEME Berlin Accommodation
Procure suitable accommodation for CWIEME Berlin before all the good deals are taken with Travel 2 Fairs Ltd. All that is necessary is to inform us about how many rooms you need, how much you wish to spend, and your desired location. Travel 2 Fairs Ltd manages the rest. Book hotels close to Messe Berlin and gain valuable access to public transport. We can advise you on the best routes to take to the venue. Asides from affordable hotel accommodation for exhibitions, we also provide transport services. One way to travel to your hotel is to have a rent-a-car wait for you at the airport. Another is to schedule an airport transfer in both directions.
Event information might be outdated because of the coronavirus pandemic. More information is available from the organiser.
Past Iterations
CWIEME Berlin 2022
CWIEME Berlin 2022 took place between the 10th and the 12th of May 2022 in Messe Berlin as a live event. The venue did not feature coronavirus safeguards because the country removed its domestic constraints in April 2022. The event received over 300 exhibitors.
CWIEME Berlin 2021 and CWIEME Berlin 2020
The iterations were cancelled because of the coronavirus pandemic.
CWIEME Berlin 2019
CWIEME Berlin 2019 proved the importance of the trade exhibition for its related industries. It was attended by over 770 exhibitors from 45 nations, around 60 lecturers and over 6 000 visitants from 84 countries. 80% of the visitor group were decision-makers or lead influencers, 56% were from abroad, and 35% attended for the first time.
Our visitors
for the event
Our
Clients