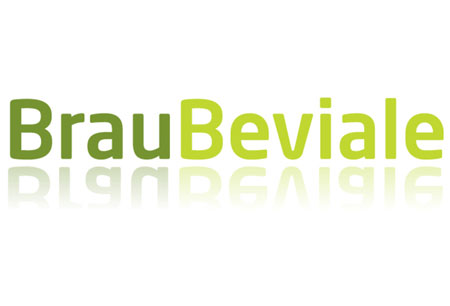 BrauBeviale
(28 November 2023 - 30 November 2023 )
Location:
Germany , Nurnberg
Organizer:
Nurnberg Messe GmbH
About the
event
Event Update
BrauBeviale 2023 has been postponed. The event will be held in 2023 as a physical edition in Messe Nuremberg, Germany. November 28th to November 30th are the new official dates. Currently, the country does not have domestic Covid-19 restrictions for event venues. Likewise, Germany does not have travel limitations in place.
Introduction
BrauBeviale is an annual beverage production and marketing trade fair. It has been held in Messe Nuremberg since 1978. It receives over 1000 exhibitors and more than 35,000 visitors. They attend to observe, present, and learn about the latest beverage industry-related innovations. This includes alcoholic and non-alcoholic drinks such as beer, wine, water, and spirits. Liquid dairy products are also on display at the fair. Additionally, processing, marketing, and beverage sales innovations are showcased. The fair attracts leading companies, SMEs, and industry associations. Additionally, it is attended by machinery manufacturers, packaging developers, and specialised equipment producers. Bottlers, retailers, caterers, restaurateurs, sommeliers, sales specialists, and marketing experts also attend. So do other professionals who operate in related sectors.
About BrauBeviale
Various industries attend the trade fair. These include the F&B, food processing, and packaging machinery sectors. Other industries that take part include wholesale, marketing, sales, and retail. They also feature HoReCa, agriculture (especially the dairy sector), marketing, and manufacturing.
BrauBeviale features many showstoppers, including a comprehensive exhibition. It presents raw materials, machinery, packaging, labels, automation, and laboratory equipment. Attendants can also look forward to the BrauBeviale Forum. It discusses the latest information about the industry, including new trends. They should also visit the Craft Beer Corner to sample new brews. The European Beer Star Competition, which lauds newcomer brewers, should not be overlooked. The [email protected] sub-event is also a must-attend. It showcases the latest beverage packaging trends.
Many leading companies and associations attend the annual trade fair. Examples include DuPont, Alfred Kärcher, Pentair, and Toyota Material Handling. Additionally, they feature Bosch Industriekessel, Kawasaki Robotics, Siemens AG, and Liebherr-Hausgeräte GmbH.
BrauBeviale Accommodation
Seek hotels for BrauBeviale before all the good deals are taken. Land your dream price with Travel 2 Fairs Ltd. Tell us how many rooms you need, how much you are willing to spend, and where you want to be located. Travel 2 Fairs Ltd manages the rest. Book hotels close to Messe Nuremberg and gain valuable access to public transport. We can inform you of the best routes to take to the venue. Apart from affordable hotel accommodation for exhibitions, we also provide transport services. One way to travel to your hotel is to have a rent-a-car wait for you at the airport. Another is to schedule an airport transfer in both directions.
Due to the coronavirus pandemic (COVID-19), trade fair and event information may be obsolete. You can get more information from the organisers.
44,000+
sq m of exhibition area
582
international exhibitors
Our visitors
for the event
Our
Clients