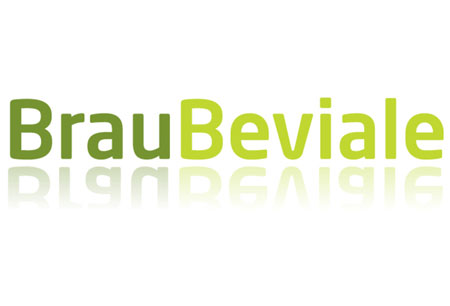 BrauBeviale 2024
(26 November 2024 - 28 November 2024 )
Organizer:
Nurnberg Messe GmbH
About the
event
Update
BrauBeviale 2024 will be a live trade exhibition hosted in Messe Nuremberg. It will occur between the 26th and 28th of November. The event site will not include coronavirus safeguards. This is due to the country countermanding its pandemic restrictions.
Preface
BrauBeviale is an annual beverage production and marketing trade fair. It has been held in Messe Nuremberg since 1978. It receives over 1 000 exhibiting firms and more than 35 000 visitants. They attend to observe, present, and discover up-to-the-minute beverage industry-affiliated conceptions. This encloses beverages such as beer, wine, water, and spirits. Liquid dairy products are also on display at the fair. Processing, marketing, and beverage sales innovations are showcased as well. The fair attracts leading companies, SMEs, and industry associations. Furthermore, it is attended by machinery manufacturers, packaging developers, and specialised equipment producers. Bottlers, retailers, caterers, restaurateurs, sommeliers, sales specialists, and marketing experts also attend. So do other professionals who operate in related sectors.
About BrauBeviale
Various industries attend the BrauBeviale in Nuremberg. These include the beverage & food, food operation, and packaging sectors. Other industries that partake comprise wholesale, marketing, sales, and retail. They also feature HoReCa, agribusiness (specifically the dairy business segment), marketing, and manufacturing.

BrauBeviale features diverse showstoppers. Among them is a comprehensive exhibition. It presents raw materials, machinery, packaging, labels, automation, and laboratory equipment. Attendants can also look forward to the BrauBeviale Forum. It discusses the latest information about the industry, including new trends. They should also visit the Craft Beer Corner to sample new brewages. The European Beer Star Competition, which lauds newcomer brewers, should not be overlooked. The PET@BrauBeviale sub-event is also a must-attend. It showcases the up-to-the-minute drink packaging tendencies.

BrauBeviale's exhibitor list includes many leading companies and associations, including:
DuPont;
Alfred Kärcher;
Pentair;
Toyota Material Handling;
Bosch Industriekessel;
Kawasaki Robotics;
Siemens AG;
Liebherr-Hausgeräte GmbH.
BrauBeviale Accommodation
Ensure appropriate lodging for BrauBeviale with Travel 2 Fairs Ltd. All that is necessary is to inform us about the rooms you need, how much you wish to spend, and your desired location. Travel 2 Fairs Ltd manages the rest. Reserve lodgings next to Messe Nuremberg. This will improve your commuting time by gaining invaluable public transport access. We can inform you of the top-quality routes to take to the locale. Apart from reasonable lodging accommodation for expositions, we similarly supply transportation services. One travel method to your hotel is to have a rentable car expecting you at the airport. Another is to schedule an airport transfer in both directions.

Event information might be outdated because of the coronavirus pandemic. More information is available from the organiser.
Past Iterations
BrauBeviale 2019
BrauBeviale's 2019 iteration occurred as a live trade exhibition in Messe Nuremberg. It was hosted between November 12th and November 14th 2019. It received approximately 40 000 visitants. 45% of them represented a foreign country (around 18 000). They examined the wares of 1 088 exhibition companies, with 54% of them from abroad.
BrauBeviale 2023
BrauBeviale's 2023 iteration signified the event's return to hosting live trade expositions. It occurred between the 28th and 30th of November 2023. It was hosted in Messe Nuremberg and did not feature coronavirus precautions. This was due to the repealing of the country's pandemic restrictions. The iteration received approximately 1 000 exhibiting firms from 42 nations, with around 45% travelling from abroad.
44,000+
sq m of exhibition area
582
international exhibitors
Our visitors
for the event
Our
Clients