About the
event
BIOTEC – A Brief Introduction
The China International Biotechnology Conference & Exhibition or BIOTEC for short enters in its fourth edition and for a short amount of time has positioned itself as a leading event in China's emerging biotechnology market. Hosted in Taizhou, China every year, it's a meeting point for all the important international experts and exhibitors in Asia. Attendance rates are steadily growing each year and currently over 1000 specialists are expected to sign up for the conference, while up to 200 exhibitors will showcase their innovations and technologies.
An Industry Profile
BIOTEC boasts one of the most comprehensive portfolios for its exhibition portion. Professionals and researches can discover the full array of technologies and solutions – culture equipment, raw materials, stirring devices, reagents, databases, biobanks, genomic diagnostics equipment, culture media, data storage services and automatic pipetting equipment. Everything necessary to outfit a lab. At the same time, world-famous scientists and researches take to the stage in a series of talks, seminars and conferences running all three days. BIOTEC is the perfect destination for biobanks, systems medicine researches, genomic medicine researchers, cosmetics researchers, database construction companies, medical device manufacturers, trading companies and distributors.
Travel 2 Fairs Takes You There
Travel 2 Fairs ltd has experience with accommodation for exhibitions and has worked in China before, so we know all the good hotels in Taizhou. Leave all your planning to us and forget about language barriers. We have a database of hotels close to the China Medical City Convention and Exhibition Center to make your stay in the city all the easier. A personal travel assistant works on your hotel reservation for BIOTEC and delivers results within hours. Travel 2 Fairs ltd has worked with clients of all sizes. You can be traveling alone or in a large group of over twenty. We'll get you settled!
COVID Report
COVID-19 is not going to stop BIOTEC 2022 from happening. G&M Expo is looking forward to a lively physical event at the China Medical City Convention and Exhibition Center. The dates are set for September 17th – September 19th and you can be sure there's going to be a lot of health and safety measures put in place. China is at the forefront with protective measures against the coronavirus and you can expect for robust measures at the exhibition grounds for the China International Biotechnology Conference & Exhibition 2022. Social distancing, health passes, sanitation points and masking will be enforced at all times.
Our visitors
for the event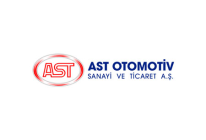 Great service, great people…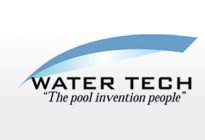 Ms Danielle Jacob-Johnson
Nick,
I would kindly like to thank you for your services and the Hotel is great. I will await for comments from all of my colleagues once they arrive and will provide you feedback. Thank you again!
I will and have recommended your services.
Best regards,
Danielle Jacob-Johnson
Division Director of International Sales and General Retail Sales

Thank you Megan,
it's always a pleasure working with you!
Kind regards and have a nice weekend,
Eva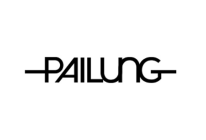 Mr Kent Hsieh
Doubletree By Hilton Milan
SIMAC
Hi Megan,
I like it a lot, near by the fair, with a link to center, very cozy.
Best Regard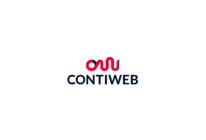 Dear Tom,
As I did not hear anything about the hotel and the trip, I think our travelers were okay and everything was fine.
Thank you for your help with everything.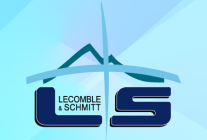 Dear Christine,
The Novum Hotel Madison Düsseldorf Hauptbahnhof was fine: good service, large rooms and bathrooms.
A bit old-fashioned and a 3 star hotel in my opinion rather than 4 stars.
Breakfast was fine.
Best regards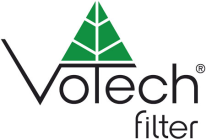 Dear Tom,
The service of Go Fair (your service) was excellent, I would really like to work with you again in 2017 (next Offshore). The people who will go to this fair would like to stay at Skene House Whitehall again, if you could manage this in the future, this would be great. (I don´t really know if Skene House will be exclusively offered by Munroe´s).
Kind regards,
Michaela Dohmen

Roee yaniv
Sheraton Dusseldorf Airport Hotel
ProWein
Excellent hotel and breakfast. Service and reception was great. Fair was less crowded but good enough.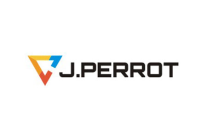 Hi Megan,
Thanks for your most professional and efficient assistance in booking the right hotel for us in Hannover this month for the EMO fair. The location was just a 10 minutes drive away but the room was super comfortable, the hotel was lovely, the staff friendly and the breakfast just outstanding.
Will surely be in touch for my next trip....Cheers

Veronika Strauss
Alliance hotel Brussels Expo
Very nice employees at the reception. Rooms were not too clean but still ok. Very near to the fair Flandrischer Hof. Nice rooms and good breakfast. Very good location. Have a nice day!

Hélène Moracchini Richardot
Holiday Inn Frankfurt Airport, an IHG Hotel
SIGHTCITY
Everything went good in the Hôtel. Employees are all very kind and helpful.

Steven Hecht
Novotel Cannes Montfleury
In summary, the Montfleury did a really good job. Service was prompt, professional and the obvious cultural differences aside, I wouldn't hesitate to recommend it. Room had a very nice balcony.
Best,
Steven Hecht
Our
Clients