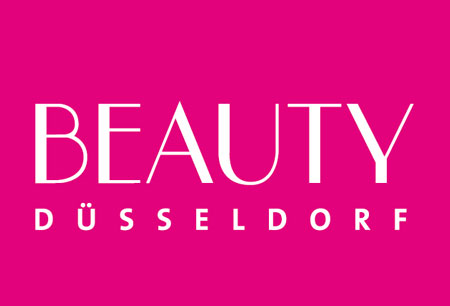 BEAUTY DUSSELDORF 2024
(22 March 2024 - 24 March 2024 )
Organizer:
Messe Dusseldorf GmbH
About the
event
Update
BEAUTY DÜSSELDORF 2024 will take place as a live edition between the 22nd and 24th of March 2024. Organisers are excited to host the event once more. Currently, Germany does not have Covid-19 safety regulations, due to their removal in 2022. However, Messe Dusseldorf GmbH will highly encourage attendees to follow certain recommendations during their visit to Messe Dusseldorf. This will include participants maintaining an interpersonal distance of 1.5 metres and wearing surgical masks in indoor spaces.
Calling Card
The beauty and wellness industry in Germany is quite healthy and a perfect market for exhibitors from all over the world. BEAUTY DÜSSELDORF opens the door to beauty and cosmetics brands to launch new products, hold live demonstrations and network with qualified buyers. The event is held at Messe Dusseldorf on an annual basis at the start of March. Skincare and other beauty items have been very popular during the pandemic with sales in the millions. Now is the perfect time to make big moves and network with top-tier professionals, who have purchasing power and are now looking for new suppliers.
Business Potential
BEAUTY DÜSSELDORF operates across the entire beauty and wellness value chain. The product portfolio includes skincare cosmetics, chiropody, nail products, sun protection, beauty services, spa products, fittings and equipment, wellness products, accessories and bijouterie, pre-processing at cos made, and make-up artist products. Busch, Byonik, Casmara, Caldera, Barber Moments, Arkana, Deynique and Famous by Vamosi are only some brands available at the trade fair. The vast majority of trade visitors come from Europe with the Netherlands, Belgium, Austria, Switzerland, Luxemburg, Sweden, Denmark, and Finland as leaders. Outside of Europe, South Korea and Turkey are most represented. Given how many product categories are shown, it is not surprising to learn BEAUTY DÜSSELDORF is the go-to event for cosmetic institutes, nail studios, foot care & chiropody practices, beauty farms and so many more.
Did You Know?
Outside procurement and product launches, BEAUTY DÜSSELDORF provides trade visitors with a number of opportunities to learn and improve. There's professional training and development available alongside an informative programme. Learn all there is about the digital areas of running a business right now at the WebS@lon, which is a series of free workshops on the topics of internet, social media, online and messenger marketing. That's only one part of the programme. There will be a series of talks with established and recognized names in the beauty world, who tell about their successes. BEAUTY DÜSSELDORF is also home to several awards and competitions like the Nailympia Competition, which you definitely don't want to miss! Top nail designers will rise to the challenge to prove their skills with dazzling decoration!
Your Hotel Room in Dusseldorf
Travel 2 Fairs Ltd is experienced in booking accommodation for trade fairs. It doesn't matter where your job takes you. We'll have an affordable hotel room waiting for you. We know all the best spots in Dusseldorf, Germany and send you the top hotel rates. Tell us how much you can spend on your hotel accommodation for BEAUTY DÜSSELDORF, and we will handle the rest. Travel 2 Fairs Ltd knows all the best deals. You can make killer savings and get hotels in walking distance to Messe Dusseldorf. Location is key. Stay close to the exhibition grounds and cut the commute short with access to public transport. Do you need a way to move around the city? You can get a rented car or schedule an airport transfer.
Past Iterations
BEAUTY DÜSSELDORF 2022
BEAUTY DÜSSELDORF 2022 took place as a live edition between 06-08.05.2022. The event was held in Messe Düsseldorf. Due to the removal of Germany's pandemic restrictions, the venue did not feature a strict safety plan The edition featured 32 000 visitants from 60 countries and over 1 000 exhibiting firms.
BEAUTY DÜSSELDORF 2023
The 2023 iteration of BEAUTY DÜSSELDORF occurred as a live trade exhibition in Messe Dusseldorf. It was hosted between 31.03-02.04.2023 and received 44 000 visitants from 74 nations. They examined the wares of 1 100 exhibiting firms.
1500+
international exhibitors
Our visitors
for the event
Our
Clients