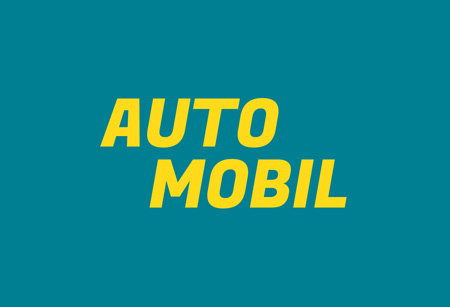 AUTOMOBIL
Location:
Germany , Freiburg
Organizer:
FWTM GmbH & Co. KG
About the
event
Update
AUTOMOBIL 2023 has been cancelled. AUTOMOBIL 2024 will take place on unspecified for the time-being dates as a face-to-face exhibition. The hosting location will remain at Messe Freiburg, and the exhibition centre will not have the latest COVID-19 prevention measures. This is because of the lifting of Germany's domestic restrictions and travel limitations.
Calling Card
Often called the small IAA, AUTOMOBIL brings together the latest and best in car manufacturing to the public. The trade fair is built as a purchasing platform where customers can meet with car dealerships. AUTOMOBIL takes place at Messe Freiburg in Freiburg, Germany and its editions are held every February. It's here that new premiers frequently take place, and you can see all the groundbreaking technologies brought to life. There's also every type of vehicle available – sports cars, alternative drives, refined luxury cars, off-road vehicles, motorsport, SUVs and vintage cars.
Business Potential
AUTOMOBIL remains one of the most stable sales fairs in Germany over the decades, especially considering how it targets the direct consumer market. One reason is its roster of brands that choose to showcase their brand-new models. You'll encounter names like Mercedes-Benz, ŠKODA, Fiat, BMW, Mitsubishi, Toyota, OPEL, Renault, Citroen, Honda, Hyundai, and KIA each year. They come to showcase their innovations to a new audience and gain a deeper insight into consumer attitudes. Customers are motivated to make purchases thanks to the test drive area, where they can experience first-hand how a car handles itself. Editions are a regular source of innovation. Most recently, the recurring theme is alternative drives. With demands for eco-friendly options, silent and emission-free mobility is now a top priority, with electric cars at the forefront.
Did You Know?
AUTOMOBIL creates an amiable atmosphere, which caters to the needs of families – the primary customer group at the sales fair. The support programme is built around having children at the exhibition centre. The little ones can be dropped off at the childcare area, where they'll be taken good care of while parents look into what vehicles are on display. A driving school is also present to give future drivers a chance to experience driving in a safe and controlled environment. The school also has options for adults, who already have a driving licence. Another highlight is the driver safety training being offered for different age groups. Visitors will learn the correct ways to react to extreme situations on the road.
Your Hotel Room in Freiburg
Have your tickets to AUTOMOBIL? It's time for the next step – your hotel booking for the trade fair. Travel 2 Fairs Ltd does all the hard work. It's all done online and in a single business day. All we ask is how many beds you want and your budget. We're experienced and have booked hotel accommodations for trade shows for years. Travelling with a few people or in a group of twenty? We're up for the task. We know all the good hotels in Freiburg, Germany, and know all the top rates close to Messe Freiburg. Travel 2 Fairs Ltd will take good care of you even when you land. Hire a private airport transfer to your hotel upon arrival or rent a car at stellar rates!
Our visitors
for the event
Our
Clients