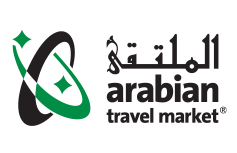 About the
event
Covid-19 Update
Reed Exhibitions Ltd. UK has announced that Arabian Travel Market 2022 will take place as a hybrid event. It will consist of a physical exhibition and a complementing digital platform. The face-to-face aspect will occur between 9.05.2022 - 12.05.2022 at the Dubai World Trade Centre. The digital aspect will be held between 17.05.2022 - 18.05.2022. The Dubai World Trade Centre will have robust COVID-19 safety protocols in place. The health and safety measures will include the following:
Attendants must pre-register online using the designated online portals. This is necessary to avoid congestions and for contact tracing purposes. When entering the venue, they should present their badge or ticket. They should also display valid documents showing their health status. Valid documents include negative test results, recovery documents and vaccination certificates. Recovery documents must be between 3 and 6 months old.
All attendants should wear facemasks, in areas such as the exhibition halls. They should also maintain a social distance of 2 metres. Additionally, they should avoid physical forms of networking, such as handshakes. Likewise, they should avoid the distribution of onsite literature. Alternatives that they can use include QR codes.
All venue areas, particularly high traffic ones, will receive regular disinfection. This applies to before, during and after the end of the event. The disinfection will include overnight hall sanitation, and regular high touch area cleaning.
The exhibition grounds will feature changes. These include aisles with a width of 2.5 metres for 1-way traffic and 4 metres for 2-way traffic. Floors will include specialised markings to remind about social distancing. There will also be specialised signs to remind about the wearing of masks. Exhibition hall and meeting room capacities will change. These will adhere to the social distancing principle of 1 person per 4m2 gross.
Calling Card
Arabian Travel Market or ATM is among the leading platforms for the tourism and travel industries. It is one of the main meeting hubs for professionals working in the sectors. ATM allows professionals to showcase their brand and learn about new market opportunities. The Arabian Travel Market is a trade fair that takes place every year in May. Its hosting location is the Dubai World Trade Centre.
Business Profile of the Event
ATM is among the meeting hubs for tourism and travelling industry professionals. This includes innovative travel technology providers, tour operators, and travel agents. Wholesalers and private travel arrangement experts additionally attend. It is also the location for meeting marketing agents, and professional conference organisers. Additionally, the trade fair gathers professionals who operate in/with:
Accommodation
Airlines
Airports
Apartment Rentals
Bed & Breakfast/Guest House
Boutique Hotels
Camping/Caravans
Car Rentals
City Convention Bureaus
Coach Companies
Venues

Event Support Services
Golf Resorts
Group Travels
Heritage Sites
Hotel Chains
Resorts
IT/Technology Companies
Museums
Tourism Organisations
Press/Media
Private Gaming Reserves

Museums
Tourism Organisations
Press/Media
Private Gaming Reserves
Private Villas
Reservation Systems
Restaurants
Retail
Spas
Trade Associations
Trains/Rail

Cruise Lines
Destination Management Companies
Event Management Companies
Private Villas
Hotel Chains
Resorts
IT/Technology Companies
Special Interest Tours
Theme Parks
Central Hotels, VisitFlorida, and In Time Travels attend ATM. Sabre Hospitality Solutions, Zeeyarah, TripCreator and Bluebird Auto Rental Systems also visit ATM.
What is New for Arabian Travel Market 2022?
The Arabian Travel Market 2022 will be in a hybrid format. The in-person aspect of the event will take place between 8.05 and 11.05.2022. The virtual edition will occur between 17.05 and 18.05.2022. Show highlights will include destination summits with a focus on vital source markets. Among them are Russia, China, Saudi Arabia, and India.
Travel Forward will focus on the latest hospitality and travel technology. ATM will also host a dedicated conference summit on the Global Stage. These will highlight aviation, hotel, special hospitality investment, sports, and retail tourism topics.
The Global Business Travel Association will once again participate in the conference agenda. The Association will present the latest information about business travel, research, and education. Sustainability, training, equity in health and education will also be focus topics.
Did You Know?
ATM allows professionals to complete several vital goals. Among them is generating new sales leads and networking with leading decisions makers. Furthermore, the fair allows specialists to strengthen existing business relationships. It also allows them to gather information about the latest innovations. Arabian Travel Market additionally permits attendees to gain recognition and increase brand awareness. Also, it provides professionals with an opportunity to expand their specialist knowledge.
Arabian Travel Market is an international fair with a diverse support programme. Among the main events on the agenda is the exhibition, which presents over 3,000 products. Such include innovative travel technologies, tourist destinations and attractions, airline routes, and accommodation. This allows attendants to learn about the latest trends and innovations. It additionally provides an opportunity to examine new products and make onsite purchases. The exhibition also enables gaining recognition and networking.
ATM also features a diverse range of conferences and summits. This allows professionals to gain recognition, expand their knowledge and network. One of the leading conference events is Travel Forward. It is the location where professionals can meet novel technology and solution providers. The Travel Forward consists of 3 sub-areas. These include an exhibition, the Start-up Showcase, and the Travel Forward Theatre. The exhibition is the location for examining the latest travel technologies. Such include new smartphone applications, novel software programmes and others.
The Start-up Showcase is a valuable sub-event that can help young professionals. It is a forum that provides start-ups with a location for gaining recognition. The location allows them to pitch against their peers and network with investors. During the Showcase, they can present their novelties before a panel of judges. The panel then selects 3 companies to showcase before the whole audience. The audience selects the winner, who will receive a one-of-a-kind prize via a live voting system. The prizes can include service "tokens", mentoring, or financial help. Start-up companies should be no more than 48 months. They also should have received no more than 2 million dollars of funding.
The Travel Forward Theatre is the location for presenting valuable insights. This is done through a series of lectures. Each session has a leading industry expert as its lecturer or moderator. Topics at the Theatre include:
Connectivity and Integration AR/VR/AI
Entrepreneurship, Innovation, and Investing
Start-ups
Latest Market Trends and Research Customer Experience
Payment Solutions
Chatbots, Machine Learning and Robotics
Engagement and Personalisation
Blogging & Social Media
Blockchain
Hospitality Technology
Digital Marketing and Mobile Strategies
CRM and Loyalty Dynamic Packaging
Distribution, Reservations, and Customer Acquisition
Big Data and Analytics
The Theatre receives professionals such as hotel chain professionals and OTAs. Additionally, infrastructure partners and technology providers visit the location.
Another conference event of interest is the ARIVAL [email protected] It allows attendees to learn about the latest ways to create in-destination experiences. It consists of webinars focused on the current and future tours/attraction trends. Additionally, attendants can learn about means to grow their business. This includes using marketing, technologies, thought leadership ideas, distribution, and executive-level connections. The webinars can include exclusive research presentations hosted by leading CEOs. Also, attendees can take part in roundtable discussions on key trends and challenges. They can additionally attend best-practice sessions and listen to interviews with senior executives.
Another conference event of interest is the ATM Buyers' Club. It serves as a forum for senior industry members with direct purchasing responsibility. This includes tour operators, wholesalers, travel agents, and private travel arrangers. The Club provides opportunities to network with other professionals, including discussing business. This allows attendees to expand their supplier network and find new customers. This is due to the Club including a dedicated Buyer's Club Lounge. The Lounge allows professionals to host meetings with potential suppliers and customers.
Arabian Travel Market is a must-attend event for professionals who operate in/with:
Accommodation
Airlines
Airports
Apartment Rentals
Bed & Breakfast/Guest House
Boutique Hotels
Camping/Caravans
Car Rentals
City Convention Bureaus

Coach Companies
Venues
Cruise Lines
Destination Management Companies
Event Management Companies
Event Support Services
Golf Resorts
Group Travels
Heritage Sites

Hotel Chains
Resorts
IT/Technology Companies
Land Travels
Museums
Tourism Organisations
Press/Media
Private Gaming Reserves
Private Villas

Reservation Systems
Restaurants
Retail
Spas
Special Interest Tours
Theme Parks
Trade Associations
Trains/Rail
Travel Agencies.
Your Hotel Room in Dubai
Invest in your business trip with hotel accommodation selected for your specific needs. Travel 2 Fairs Ltd works with you to send you hotels in Dubai with an ideal location and price tag. This allows you to select the hotel offers that work best for you. Such as placing you near Dubai International Convention & Exhibition Centre. We have long worked with large groups, so you can query for parties of twenty people and more. The entire registration process takes up to a day, and you leave all details to us. Also, Travel 2 Fairs ltd assists with logistics as well. You can request a rent-a-car or an airport transfer in both directions, whether it is private or shared.
Logistics
ATM is an annual trade show that takes place for 4 days at the Dubai World Trade Centre. Reed Exhibitions Limited organises the event with the help of the Department of Tourism and Commerce Marketing. Visiting hours vary, with the first day having an attendance window between 11 am and 6 pm. For the second and third days, attendees can visit between 10 am and 6 pm. For the fourth and final day, attendants can take part in the event between 10 am and 5 pm.
The Dubai World Trade Centre is conveniently located within Dubai. For example, it is accessible from the city's airport via a 30-minute tram commute. Additionally, you can access the venue in about 35 minutes from the city centre via bus. Dubai is an international city that is easy to navigate. This is due to public transport stations including detailed maps. Such maps contain all available travelling routes. You can opt to use different modes of public transport such as trains, metros, buses, and taxis. Commuting times vary from 15 to 90 minutes. For instance, travelling from the airport to the city centre would take 30 minutes. Dubai is a metropolis with a wealth of accommodation and dining options. For example, you can choose to rest at 2-to 5-star hotels. Additionally, there are rental apartments in many areas of the city. There are also many restaurants, bars, clubs, and other eateries. When staying in Dubai, consider booking at the Bar Dubai or Dubai Marina. The Alpha Hidi and Dubai Creek areas are also good resting locations.
Audience and Statistics
ATM is a trade fair that receives a high number of attendants from the travel and tourism industry. For instance, despite the travel restrictions, the 2021 edition received over 21600 attendees. The 2019 edition likewise received around 40 000 attendees from 150 nations. Among the countries that attend the fair are:
Cyprus
Montenegro
Turkey
Malaysia
South Africa
Jordan
Russia
Spain
Greece
Thailand
Canada

Bahrain
Saudi Arabia
Austria
India
The Maldives
The United Arab Emirates
China
France
Germany
Ethiopia
Israel

Poland
The United Kingdom
Mauritius
Brazil
Belgium
Australia
Bosnia and Herzegovina
Uzbekistan
Japan
Georgia
Italy

The Philippines
Estonia
Algeria
Egypt
Indonesia
Azerbaijan
South Korea
Oman
The United States
Kenya
Past Editions
2021 edition
The 2021 edition of the trade show was the first hybrid event in the history of the Arabian Travel Market. It consisted of an in-person event and a complementing digital platform. Such a change was necessary due to the ongoing COVID-19 pandemic. The event took place between 16.05.2021 and 19.05.2021. The live aspect of the fair had strict health protocols in place. The event received many attendants despite the travel restrictions in place. Over 21600 attendees from 110 countries visited the live aspect of the event. The digital section of the fair also received a high number of visitors. The platform registered a total of 30790 profiles. Around 20000 face-to-face virtual meetings took place. The conference programme registered over 6600 views. ATM 2021 was the first and largest in-person tourist industry event to occur since the pandemic began. The edition was a resounding success and showed that the sector is ready to restart. It also showed that the industry can safely conduct such restarts during the pandemic. Said success enabled organisers to determine the dates for the next edition: 8.05-11.05.2022. The next rendition of ATM will take place at Dubai World Trade Centre.
$2.5 billion
of travel industry deals
2700+
exhibitors in total
23,000+
visitors in total
Our visitors
for the event

Marco Penado
McDreams Hotel Dusseldorf-City
MEDICA
Michael, thank you so much for your support, your service is amazing.
The Hotel is not close to Medica.
Regards,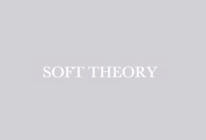 Kanya P
B&B Hotel Dusseldorf-Airport
MEDICA
It's a budget hotel do not expect much, they provide clean room but small room size. The hotel not far from Messe Duesseldorf by car but if you want to take public transport between the hotel and Messe Duesseldorf it's not convenient. But if you prepare to take taxi so it's not far from the place about 15 minutes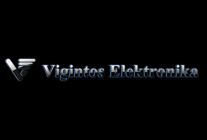 Dear Megan,
Thank you very much for quick upgrade and support. It is much appreciated !
Best Regards,
Valentinas Puodziunas UAB Vigintos Elektronika Project Manager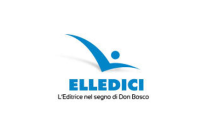 We are very satisfied with the service provided by the hotel and your company's service. We are very happy and everything went well during the exhibition. It was pleasure to work with you and we would love to continue working in the future with you!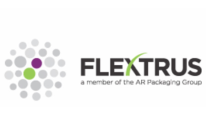 Dear Megan,
The hotel all in all is good. Rooms are fine with good beds and bathrooms. Breakfast is very good for a hotel of this size. A small thing, but it would have been good with more English speaking TV channels.
It is ok to use public transports to the exhibitions ground, but it would have been even better to have a similar hotel along U78 north of the city centre when exhibiting at the Dusseldorf Messe.
Best regards,
Ingrid/Group Marketing Manager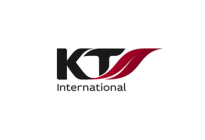 Dear Tom,
Many thanks for your mail. The hotel is located really close to the exhibition which is one of the most important things for us. Rooms are spacious, breakfast is OK, the staff is nice and responsive. My opinion is the hotel need a renovation, it's not too bad but definitely needs a renovation.
My feedback for your services are always the same – You guys are Great, every time is a pleasure working with you.
Have a lovely week,
Mariya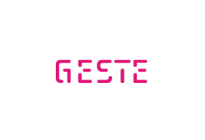 IN GENERAL, MY COLLEAGUES WERE HAPPY OF THE MOTEL PLUS BERLIN AND DIDN'T HAVE ANY BIG TROUBLE.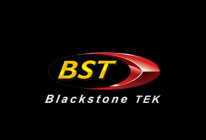 All well arranged.Friendly staff. Hotel Moniga Fiera In Milan was very close to the EICMA fair.Ideal location.Good self service buffet breakfast in the morning.Similar in the evening.Very comfortable rooms.Would recommend to book this hotel.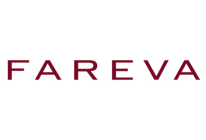 Dear Megan,
Regarding the hotel, it was ok, some rooms were very small like mine but it was clean. Some other colleagues were happy because they had big rooms with a nice view. The staff was friendly and very useful.
Regards,
Céline AVILA-PENELON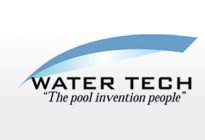 Ms Danielle Jacob-Johnson
Nick,
I would kindly like to thank you for your services and the Hotel is great. I will await for comments from all of my colleagues once they arrive and will provide you feedback. Thank you again!
I will and have recommended your services.
Best regards,
Danielle Jacob-Johnson
Division Director of International Sales and General Retail Sales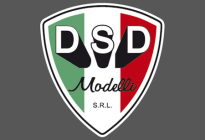 Mr Fernando Milanese
Holiday Inn Munchen Sud
Bauma
Hi Giancarlo,
sorry if I take advantage of your personal number, but I want to tell you a big thank you in private because in a short time you have organized everything for me. You know I was anxious when they asked me to find the hotel for my colleagues. Then when you wrote me the first time, I started to calm down. Finally I even felt pampered. You are really special in your work.
I will never stop thanking you!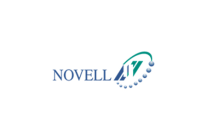 Dear Tom,
The hotel is good, clean and the people also so kind, I am satisfied with the hotel even though the room is small
For next event in CphI 2020 Milan, do you have any suggestion for the hotel?
Thank you!
Best Regards,
Inge Kartono, MD
International Marketing Manager
Our
Clients