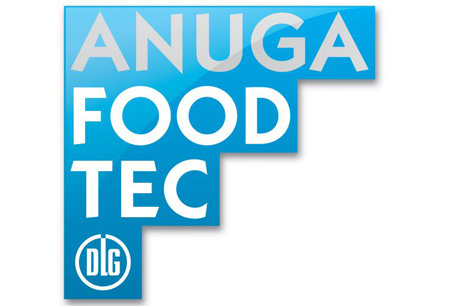 Anuga FoodTec
(26 April 2022 - 29 April 2022 )
About the
event
COVID Update
Food and drink industry stakeholders will be glad to hear that the 2022 edition of Anuga FoodTec will be pushing through. The official dates remain April 26th – April 29th. Koelnmesse GmbH is working hard to create a successful hybrid edition, which benefits everyone in the industry and will serve as a major restart. Organisers believe the coronavirus pandemic will be under better control and there won't be any more lockdowns and travel bans. This doesn't mean there won't be digital offers as part of the Anuga [email protected] digital platform. This Special Edition will run out of Koelnmesse and you can expect first-grade COVID-19 protective measures to be put in place. Attendees' health and safety are the topmost priority!
Calling Card
Anuga FoodTec caters to the needs of the food and beverage industry across the entire processing chain. It's a business platform that's proven itself as a source of inspiration, business partnerships and cutting-edge innovations in food production and packaging. The international trade fair is based in Cologne, Germany and editions are scheduled at a three-year interval, which makes every show unforgettable in its own way. Every Anuga FoodTec is decidedly different from each other, which gives trade visitors ample opportunity to research new technology and make big purchases. Programming takes place at Koelnmesse in late April and lasts for four days in total. The industry is one to grow and evolve rapidly over time, which makes Anuga FoodTec essential.
Business Potential
Emphasis at Anuga FoodTec falls on the full processing chain. You start the journey at ingredients and auxiliary materials, then moves through process technology, filling and packaging technology to refrigeration, conveying, transport and storage facilities and logistics. Of course, there are many more product categories on display. It's not a surprise then to see a great diversity in terms of the trade visitors that attend. Alongside higher management and employees involved in research & development, you will also discover large-scale butchers and bakeries, food trade and buyers from the pet food industry. A look at the exhibitor catalog shows exhibitors from Argentina (Comasa), the Czech Republic (Dukane IAS, s.r.o.), Canada (Petro-Canada Lubricants Inc.), the Netherlands (Clondalkin Flexible Packaging) and Japan (Nakakin Co. Ltd.).
Did You Know?
Anuga FoodTec is quick to respond to emerging trends. One such trend is food analytics, which is quickly expanding in importance due to the rising standards for food and operational safety. As a result, Anuga FoodTec launched the Food Analytics zone, where experts and targeted visitors can have productive conversations with exhibitors. A hands-on approach is important at the trade fair and buyers have access to a series of Live Labs, where they can examine products and technologies in action. Each edition has its own dynamic program populated with special shows like the Robotik Pack Line and high-value lectures and talks held at the Speakers Corner. One way exhibitors can increase foot traffic to their booths is to sign up for one of the many guided tours.
Your Hotel Room in Cologne
Be the first to book hotels for Anuga FoodTec at promotional prices and give Travel 2 Fairs ltd a call to complete your business travel arrangements. Secure your online hotel booking in Cologne, Germany without stress and wasted time. We're here to provide with flexible hotel services and we work with large groups of over twenty easily. Location is important, which is why Travel 2 Fairs ltd always looks foe hotel rooms near Kölnmesse. You're either a few minutes away by bus or other public transport, or within walking distance. Travel 2 Fairs ltd also provides logistical services. We're a rent-a-car and can organise and airport transfer upon your arrival. The service is also available when you have to check out and depart.
1001
international exhibitors
75,731
sq m of exhibition area
32,096
international visitors
Our visitors
for the event
Our
Clients