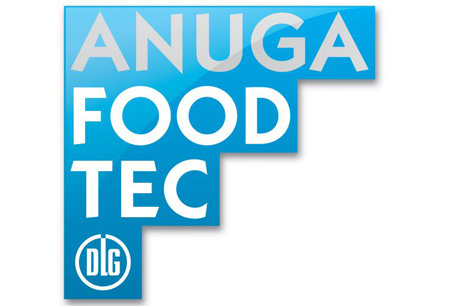 Anuga FoodTec 2024
(19 March 2024 - 22 March 2024 )
Organizer:
Koelnmesse GmbH
About the
event
Update
Anuga FoodTec 2024 will occur in Messe Cologne between the 19th and 22nd of March 2024. The locale will not feature coronavirus safeguards because Germany has lifted its pandemic restrictions.
Preface
Anuga FoodTec is an exceptional trade exposition that attracts representatives from twelve industries. The trade fair was established in 1996. It occurs triennually in Messe Cologne. It provides detailed insights and innovations from all food production aspects. The event receives over 50 000 attendants from over 100 nations, such as the Federative Republic of Brazil., The Commonwealth of Australia, Canada, the People's Republic of China, and Austria. Participants include engineers, manufacturers, suppliers, and food safety inspectors. They also feature food traders and large-scale meat merchants and bakehouses.
About Anuga FoodTec
The Anuga FoodTec fair receives participants from twelve industries. These include the beverage & food, food processing, packaging, petcare, wellness, and food sectors. It also receives logistics, analytical chemistry, biotechnology, engineering, and quality control professionals.

Anuga FoodTec ausstellerliste (exhibitor list) features many notable companies such as:
Bonduelle;
Cavendish Farms;
Danone;
Dr. Oetker;
General Mills;
Kellogg Company;
The Kraft Heinz Company;
McCain Foods;
Nestlé;
Lactalis Group;
DMK Deutsches Milchkontor GmbH;

Fonterra;
Carlsberg Group;
The Coca-Cola Company;
Danone Waters;
The HEINEKEN Company;
Mondelēz International;
Saturn Petcare;
Lindt & Sprüngli;
Waitrose & Partners;
Agriflex srl;
Beckhoff Automation GmbH & Co. KG;

Coperion GmbH;
E.ON Business Solutions GmbH;
Alfred Kärcher Vertriebs GmbH;
Konica Minolta Sensing Europe BV;
Krones AG;
Mondi Group;
Pentair Südmo GmbH;
Schneider Electric GmbH;
METRO AG.
The Anuga FoodTec fair's main showstoppers include the exhibition and the Guided Tours. They likewise incorporate the Innovation Stage, the Speakers' Corner and the Sustainable Packaging Summit. The FoodTec Award is also a must-attend, especially for start-ups.
Anuga FoodTec Accommodation
Secure appropriate lodging for Anuga FoodTec with Travel 2 Fairs Ltd. All that is required is to inform us about the rooms you need, how much you wish to spend, and your desired location. Travel 2 Fairs Ltd manages the rest. Reserve accommodations next to Messe Cologne. This will improve your commuting time by gaining invaluable public transport access. We can inform you of the top-quality routes to take to the locale. Apart from reasonable lodging accommodation for expositions, we likewise provide transport services. One travel method to your hotel is to have a rentable car expecting you at the airport. Another is to schedule an airport transfer in both directions.

Event information might be outdated because of the coronavirus pandemic. More information is available from the organiser.
Past Iterations
Anuga FoodTec 2022
Anuga FoodTec 2022 signified the event's successful restart after the cancellation of the 2020 iteration and the postponement of 2021. The live trade exhibition, hosted in Messe Munich, featured 1 034 exhibiting companies from 44 nations (60% from abroad). Their wares were examined by approximately 25 000 visitants from 120 countries (57% represented a foreign country). The locale did not incorporate coronavirus safeguards because Germany removed its pandemic restrictions.
Anuga FoodTec 2018
Anuga FoodTec 2018 occurred on 140 000 m2 event space within Messe Munich. It was attended by approximately 1 600 exhibiting companies and 50 000 visitants from 155 nations.
1001
international exhibitors
75,731
sq m of exhibition area
32,096
international visitors
Our visitors
for the event
Our
Clients