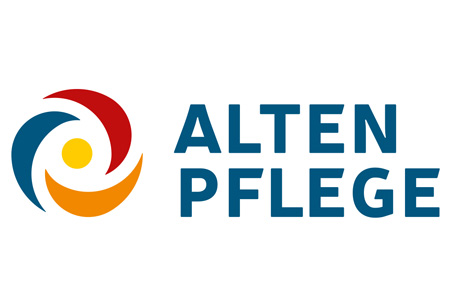 ALTENPFLEGE 2024
(23 April 2024 - 25 April 2024 )
Organizer:
Fachausstellungen Heckmann GmbH
About the
event
Update
ALTENPFLEGE 2024 will take place between the 23rd and 25th of April 2024. Messe Essen in Germany will serve as the hosting location for the face-to-face exhibition. The country does not have at present pandemic restrictions.
Calling Card
ALTENPFLEGE unites the various European professional communities for elderly care and is a first-rate purchasing platform for equipment, products, services and furnishings. The trade fair is based in Germany and takes place every year in April. ALTENPFLEGE rotates between cities – Nuremberg and as of 2022, Essen. The switch from Hanover to Essen was made in order to help the trade fair continue to grow. ALTENPFLEGE is not just a place to research market trends and compare newly released products. The trade fair actively works towards sharing knowledge and know-how with a congress programme and a dedicated area for training and education. Now that we're entering the third year of the pandemic, the elderly care sector faces a lot more challenges in how to deliver the best care and minimise health risks.
Business Potential
ALTENPFLEGE attracts a lot of innovative companies, because of its emphasis on startups and groundbreaking products and solutions. In the past, you've gotten names like AES, Nui GmbH, Mrs. Kettner UG, Varomo, MOXIE Ltd, Brilliance Sweden AB, VOIZE, The TEUS. The offer of products is incredibly rich and split between care & therapy, nutrition & housekeeping, space & technology, IT & management, and innovative products. The exhibition halls showcase the very best in nursing aids, nursing devices, every-day and mobility aids, ergotherapy technology, nursing therapy, furnishing, architecture, facility management, energy, and logistics. By covering the entire value chain, the trade fair makes sure to attract every type of professional associated with elder care. ALTENPFLEGE attracts a lot of skilled workers across every related field, experts, and decision makers ready to make purchases.
Did You Know?
The coronavirus pandemic has left its mark on the elderly care sector and work conditions and standards change on a regular basis. That's why one of the selling points of ALTENPFLEGE is its Congress, which runs across all three days of the trade fair and has a very extensive programme. Visitors can choose from 30 lecture blocks that touch upon every single aspect of elderly care. In addition to the Congress, skilled workers can also participate in the training programme, which is now more important than ever due to the shortage of workers in nursing. There will be a lot of practical information on media and specialist literature as well as presentations on associations and institutions that might be helpful to workers.
Your Hotel Room in Essen & Nuremberg
No matter where ALTENPFLEGE will be held next, Essen or Nuremberg, Travel 2 Fairs ltd meets you with truly irresistible hotel rates. Avoid the competition for hotel accommodation and have your hotel booking for ALTENPFLEGE complete in one day. We work with your travel budget and always make good savings. It's important to us that you have the most productive time during your business trip, which is why we always book hotels close to the exhibition centre. It doesn't matter whether you're travelling with a few people or are in a group of twenty or more. Travel 2 Fairs ltd handles jobs of all sizes. In addition, you can book airport transfers or rent a car.
Past Iterations
ALTENPFLEGE 2021

Between 6-8.07.2021, there was a virtual edition ALTENPFLEGE. The edition featured 200 exhibiting firms who presented the latest nursing care solutions. They included 40 start-up companies. Around 24 000 visitants attended the virtual trade fair.
ALTENPFLEGE 2022
ALTENPFLEGE 2022 marked the restart of the live editions for the trade fair. The event took place in a face-to-face format between 26-28.04.2022 in Messe Essen. The venue did not implement strict coronavirus precautions due to the country lifting the respective regulations during the previous weeks. ALTENPFLEGE 2022 received over 500 exhibiting firms and more than 12 000 visitants. Around 80% of the visiting had a significant influence on the decision-making process.
ALTENPFLEGE 2023
The 2023 iteration of the event continued the positive trend initiated by the 2022 restart iteration and improved upon its success. The event was hosted as a hybrid exposition between 25-27.04.2023 in Messe Essen. It featured over 21 000 visitants and 570 exhibiting firms, including around 1 500 digital participants and more than 50 start-up companies. 92% of the visiting rated the iteration as excellent, 87% will attend the next ALTENPFLEGE, and 84% would recommend the event to others.
650
international exhibitors
Our visitors
for the event
Our
Clients