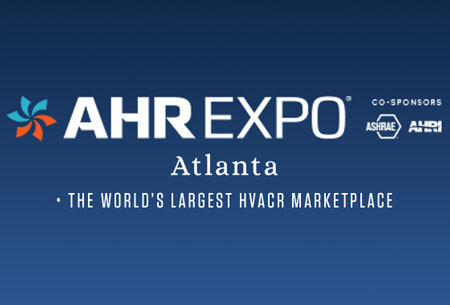 AHR Expo 2024
(22 January 2024 - 24 January 2024 )
Organizer:
International Exposition Co.
About the
event
Update
AHR Expo 2024 will be hosted between the 22nd and 24th of January 2024. The face-to-face trade fair will be hosted at the McCormick Place. The venue will not install coronavirus precautions. This is due to the removal of the country's pandemic restrictions.
Calling Card
In the USA, no other trade show can surpass the AHR Expo as the go-to place for innovations and new HVACR business opportunities. The 90-year-old event has been touring major cities in the country every year. AHR Expo has successfully recreated its format in Mexico. AHR Expo is the main meeting place for all suppliers and manufacturers in the HVACR sector. Nowhere else do you have the wealth of products in one place and have a chance to explore emerging technologies. The show has been the preferred platform to launch new products and perform market research.
Business Potential
AHR Expo introduces supply to demand and is the first stop for buyers to make informed decisions and place orders. This is because the exhibition space covers all important product groups:
Instruments & tools;
Building mechanisation;
Air Conditioning;
Sustainable methods;
Heating system;
Interior air quality;
Plumbing system;
Refrigeration;
Software;
Ventilation system.
Exhibitors are in the perfect position to make valuable connections and expand their reach to the entire country and even beyond the American market. The audience represents the entirety of connected fields. Mostly you have contractors and consulting engineers, but the list extends to architects, distributers, importation & exportation specialists, public utilities, authoritative agencies, suppliers, and OEMs. With such different visitor profiles, exhibitors have a great chance to break into non-connected markets.
Did You Know?
Exhibitors have numerous opportunities to prove their worth during AHR Expo and one of them is to position themselves as natural innovators. The Innovation Awards have always been a signal to buyers where the wind blows and what technologies are going to be revolutionary in the near future. Enter the awards and be part of the program to get more eyes on your brand as well as see your direct competitors. Another way to get information is to enjoy the incredible information. There are 65 sessions on a number of topics such as The New Metric for HVAC Equipment and Refrigerant and Life Carbon Product Certification Promotes Sustainable Development. Another interesting face – AHR Expo is partnering with ASHRAE and AHRI, and the ASHRAE's Winter Conference will run simultaneously.
Your Hotel Room in Atlanta
Plan every detail of your business trip to AHR Expo to perfection. Have your pick from the lowest hotel rates in Atlanta. Arrange for an airport transfer to your hotel and back at a great price. Travel 2 Fairs Ltd caters to your every need. We have a large network of hotels in Atlanta and can accommodate groups as big as twenty people easily. Tell us how many beds you require, and we will get you the perfect online hotel booking for AHR Expo. Your comfort is our highest priority. In addition to accommodation and the airport transfer, Travel 2 Fairs Ltd is also a rent-a-car vendor and can get you a fantastic model at a generous price.
Past Iterations
AHR Expo 2022
The 2022 edition of AHR Expo took place as a live trade show. The edition was hosted at the Las Vegas Convention Center amidst coronavirus precautions. The edition received 30 678 attendants, including 1 573 exhibiting firms.
AHR Expo 2023
The 2023 iteration occurred as a live trade exhibition at the Georgia World Congress Center in Atlanta. The venue did not include coronavirus precautions because the country repealed its domestic pandemic restrictions. The iteration featured 42 794 visitants, 17 industry podcast speakers, and 1 779 exhibiting firms on more than 486 000 ft2.
50,000+
international visitors
1650
international exhibitors
Our visitors
for the event
Our
Clients