The largest medical fairs in 2022 and 2023
24 Oct 2022
The leading medical fairs in 2022 and 2023
Attending medical, pharmaceutical, and dentistry conferences can help the relevant sectors. It can assist professionals in learning about new optimal health treatments. Examples include new disease treatment instruments, new pharmaceutical goods, et cetera. It also allows them to network with other industry representatives. This can help medical, pharmaceutical, and dentistry specialists prepare for the forthcoming months. Yet, planning an event timetable that allows you to be ready for all pivotal hubs can be difficult. There are ways to make the task less of a challenge. Among them is learning about the leading medical fairs held in 2022 and 2023.
CPhI Worldwide is the flagship event of the CPhI series. It features over 2,500 exhibitors and attracts around 45,000 visitors. Furthermore, it comprises six exhibitions that take part simultaneously. The co-located exhibitions are CPhI, InnoPack, BioLive, P-MEC, ICSE, and FDF. Each overviews a specific aspect of the sector. For instance, P-MEC overviews the latest machinery and equipment. This enables professionals to gain access to an extensive range of business opportunities. They can also expand their knowledge and professional skills. Every year, the event is held in a different venue. The 2022 venue of choice is Messe Frankfurt in Germany. Among the leading companies to attend the editions are Pfizer and Skyepharma.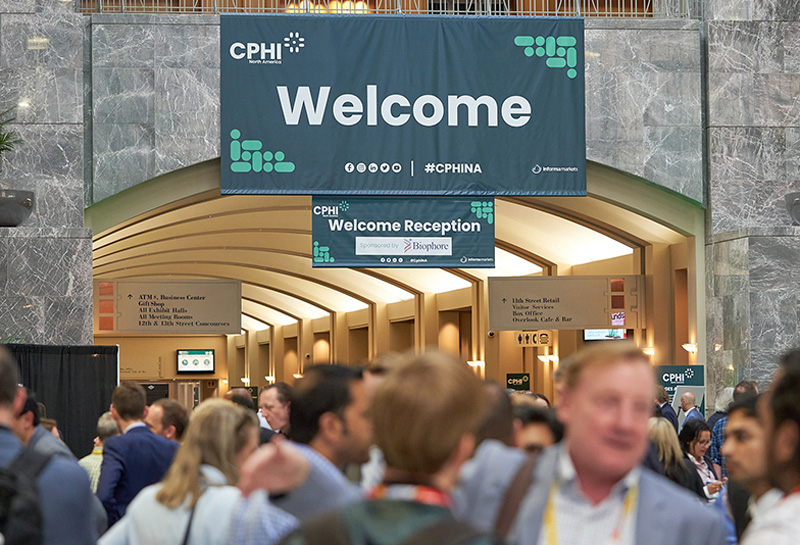 Pictures: CPHI
COMPAMED is also among the recommended events for the medical and pharmaceutical industries. It is a comprehensive trade show that showcases the latest medical technologies. Examples include new materials and solutions. Various leading companies, such as DuPont and Evonik Industries, discuss these. This results in over 800 exhibitors and more than 20,000 trade visitors attending the event. They represent 40 countries from six continents. COMPAMED's participants represent R&D specialists, engineers, and technical procurement experts.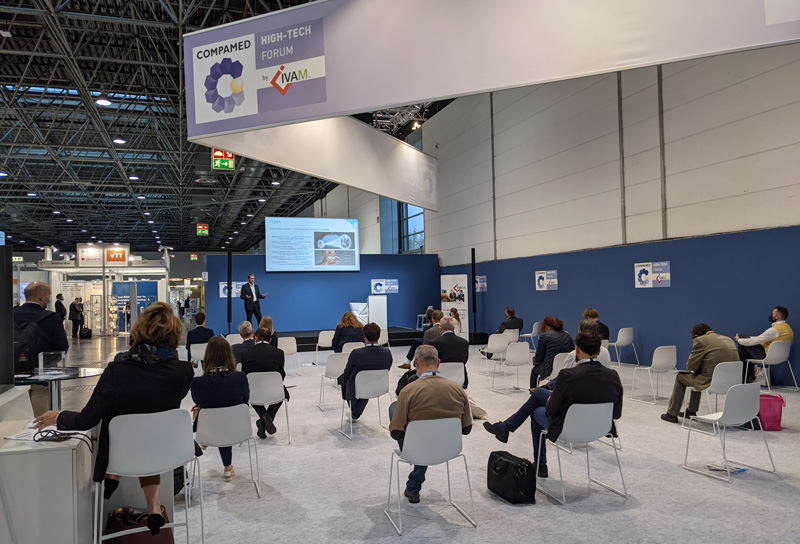 Pictures: ivam
MEDICA is the partner trade fair that takes place alongside COMPAMED. It presents novel medical products such as innovative digital care. Over 3,000 exhibitors present such wares. These include leading companies, such as Henkel AG, Hewlett Packard Inc, and Honeywell. This results in over 100,000 attending visitors. They comprise hospital managers, GPs, legislators, R&D specialists, physiotherapists, and manufacturers. MEDICA also presents the latest disaster, military, and sports medicine challenges.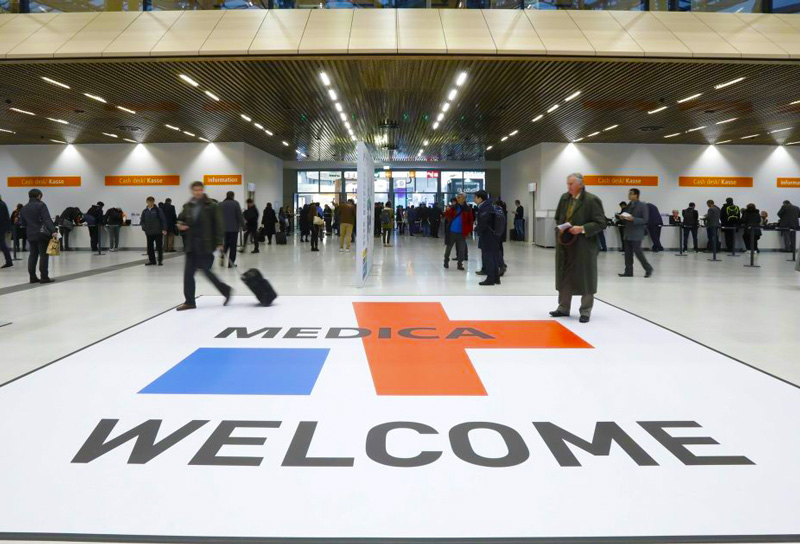 Pictures: MEDICA
CPhI China is one of the trade fairs featured in the CPhI series. It is held in the Shanghai New International Expo Centre and presents the latest pharmaceutical innovations. In particular, it shows the ones within the second-largest pharmaceutical market segment – Asia. CPhI China features more than 3,000 exhibitors and over 60,000 visitors. This includes more than 900 pharmaceutical product suppliers, such as Pfizer CentreOne®.
Arab Health is a pivotal medical trade fair for the Middle East region. It presents a diverse range of wares. Among them are consumables, medical technologies, disposables, and digital solutions. It features 41 country pavilions and over 40,000 participants. They include manufacturers, wholesalers, distributors, healthcare visionaries and entrepreneurs. They additionally feature radiology, orthopaedics, OB/GYN, surgery, and critical care experts. Arab Health is held at the Dubai International Convention and Exhibition Centre.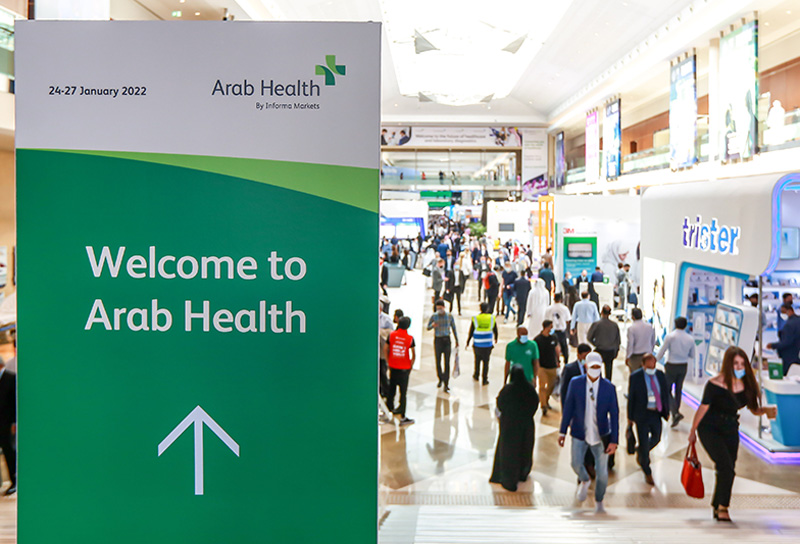 Pictures: Arab Health
IDS (International Dental Show) presents the latest dental innovations, industry trends, research findings, and best practices. It additionally showcases the latest procurement opportunities. This results in an attendance rate of around 830 exhibitors and more than 23,000 visitors. They represent 59 exhibitor and 114 visitor countries. Among them are Germany, Japan, and New Zealand. Among the companies to attend IDS are Eckermann Dental Implant.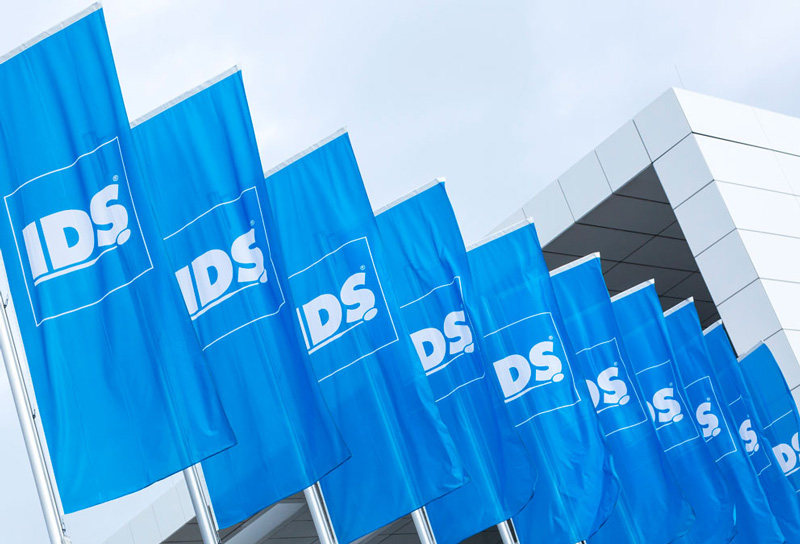 Pictures: IDS
EXPOMED EURASIA is Turkey's leading event for the medical, pharmaceutical and dental industries. It presents a diverse range of products, such as electro-medical equipment, consumables, commodities, medical facility management, and others. This results in over 900 exhibitors and around 24,000 visitors attending. The participant group of EXPOMED EURASIA features company owners, general managers, CEOs, and pharmacists.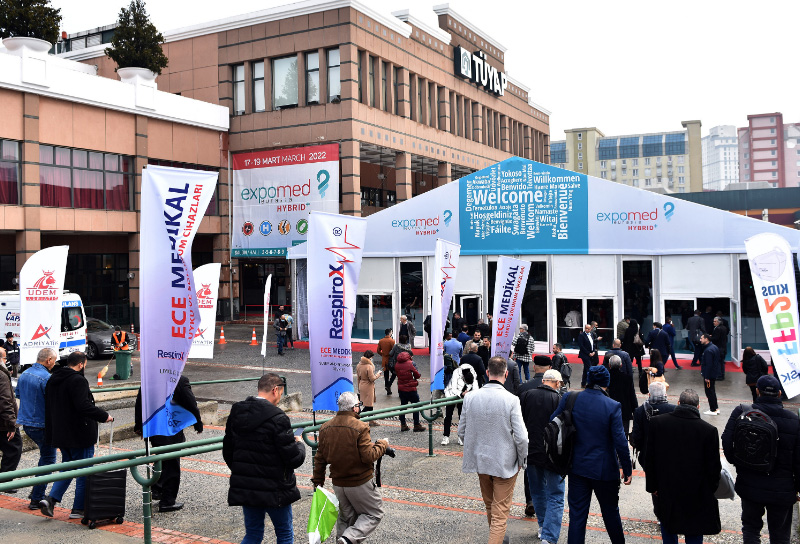 Pictures: EXPOMED EURASIA
Hospitalar presents the latest hospital equipment and supplies within South America. It features wares suitable for clinics, laboratories, and hospitals. This includes laboratory equipment, clothing, nursing, furniture, and home health care products. The fair is the largest medical trade fair on the continent. Hospitalar features 91,000 visitors, 10,000 congress participants and 1,250 exhibitors. This includes companies such as Philips, Vera Rosas Regulatory Affairs, and Trend Medical. They also feature STRA MEDICAL, Steris, and Surgnova Healthcare Technologies.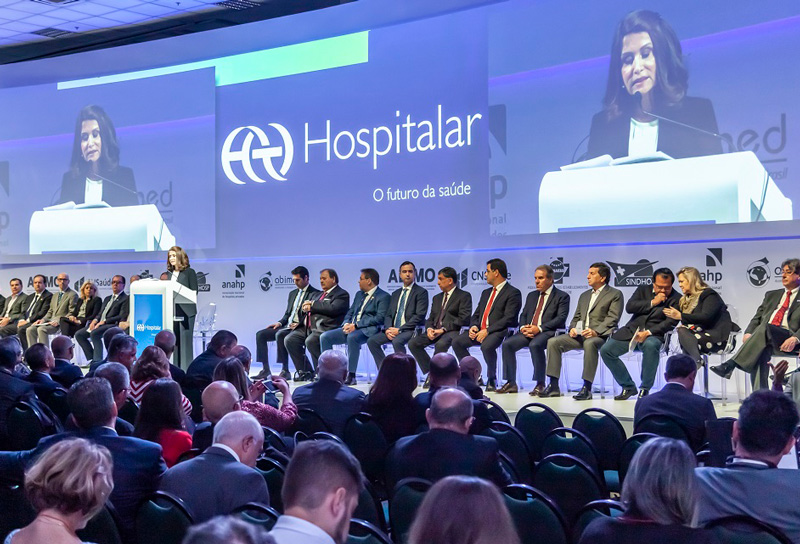 Pictures: medicinasa
The ESC Congress is the premier conference event for cardiovascular health specialists. It takes place in different European cities and countries for each annual edition. This includes the Amsterdam RAI will be the hosting location for the 2023 edition. The ESC Congress features diverse scientific presentations, networking opportunities and workshops. It is also the meeting location of more than 39,000 participants from 169 countries. This includes over 200 exhibitors and over 31,000 visitors. They attend to examine and study over 400 cardiology-related topics.
Pictures: kongres