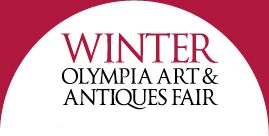 WINTER OLYMPIA ART AND ANTIQUES FAIR
Organizer:
Clarion Events
About the
event
Introduction
The WINTER OLYMPIA ART AND ANTIQUES FAIR has a tradition extending for the past 25 years. It is no surprise to find this international trade fair so beloved, respected and enthusiastically attended. London, UK will see over 120 dealers display a wide range of art, antiques, and interior design pieces number 30,000 in their entirety for a week. Given that over 20,000 art aficionados and collectors will attend, it is best you get your bookings for WINTER OLYMPIA ART AND ANTIQUES FAIR sorted out as soon as possible. Travel 2 Fairs ltd can help you land the best deals on the market.
If you need hotels close to WINTER OLYMPIA ART AND ANTIQUES FAIR Travel 2 Fairs ltd is the place to ask. Our team has been doing this for years on end, and we can secure your hotel accommodation for trade fairs at once and cut down your travel expenses! With extra resources, you gain a competitive edge during the fair. The fair also invites experts to hold talks on popular subjects. This year's program will focus on Chinese art forms – the history of sculpture in particular!
Past Iterations
OLYMPIA ART AND ANTIQUES FAIR 2021
The 2021 Winter Edition of the OLYMPIA ART AND ANTIQUES FAIR featured thirty-three exhibitors and took place as a live exhibition. The rendition occurred at the Olympia London in the UK, with the hosting facility featuring the latest Coronavirus safety measures. This included attendees needing to show a 3G document, such as proof of recovery, before entering the venue.
OLYMPIA ART AND ANTIQUES FAIR 2022
The 2022 rendition of the event held between 31.10.2022 and 06.11.2022 at the Olympia London as a live event featured over 60 exhibitors. The event venue did not include Covid-19 safety measures due to the removal of the pandemic-related restrictions.
OLYMPIA ART AND ANTIQUES FAIR 2023
OLYMPIA ART AND ANTIQUES FAIR 2023 occurred as a live trade exposition between 30.08-05.11.2023 in Olympia London. Similar to the 2022 format, it did not feature coronavirus precautions. The iteration received approximately 38 exhibitants.
Our visitors
for the event
Our
Clients