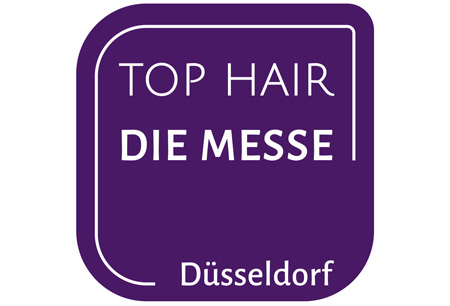 TOP HAIR INTERNATIONAL
Location:
Germany , Düsseldorf
Organizer:
Messe Dusseldorf GmbH
About the
event
Update
TOP HAIR INTERNATIONAL 2023 has officially been confirmed to take place in April 2023. The new dates for the live edition have been confirmed for April 1st – April 2nd. Messe Düsseldorf at present does not have Covid-19 safety measures in place. This is due to the country removing its domestic regulation pertaining to the coronavirus in April 2022. Yet, attendees should note that they will be highly encouraged to follow recommendations such as maintaining a social distance of 1.5 metres and wearing masks in indoor spaces. Due to the implemented travel restrictions, they must present 3G entry documents upon arrival in Germany.
Introduction
Ride the aesthetic waves within the hairdressing industry and showcase the future of hair cosmetics at TOP HAIR INTERNATIONAL. The international trade show is a mainstay in Düsseldorf, Germany that not only serves to showcase products, tools, and equipment for buyers and salons but also to educate through a hands-on approach. Programming has been slated, with thousands of professionals set to attend. Beat the competition for accommodation and leave your business travel arrangements to Travel 2 Fairs ltd. Our team works with you to secure bookings for international trade shows that fit you like a glove!
Eliminate the lengthy process that surrounds booking hotel accommodation. It takes hours to find the hotels in Düsseldorf that fit your purposes. It takes even more to pinpoint the right one for you. And you can never tell if you have got the best price. Travel 2 Fairs ltd streamlines the whole process to a few hours, and you can be certain you will receive top rates, an excellent location and links to public transport. TOP HAIR INTERNATIONAL represents the entire product range: hair cosmetic products, tools of the trade, furniture and furnishings, wigs and hairpieces, cosmetics and nails for hairdressers, decorative and promotional aids, barbering and further education.
Past Editions
2022
TOP HAIR INTERNATIONAL 2022 took place as a live edition at Messe Dusseldorf between 07.05.2022 and 08.05.2022. The event received 19,000 professionals from 30 nations and around 350 exhibitors. The venue implemented strict Covid-19 safety measures, such as social distancing, to ensure the safety of the participants.
Our visitors
for the event
Our
Clients