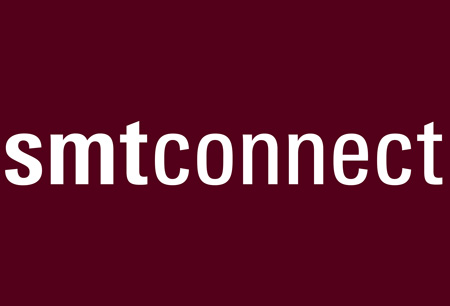 SMTconnect 2024
(11 June 2024 - 13 June 2024 )
Organizer:
Nurnberg Messe GmbH
About the
event
Update
SMTconnect 2024 will be held between the 11th and 13th of June 2024 as a live event. It will be hosted in Messe Nuremberg. Due to the countermanding of Germany's pandemic restrictions, the venue will not have coronavirus safeguards in place.
Preface
Innovate processes and technologies in the packaging industry with an exhibit at SMTconnect. The international trade fair has always championed forward-thinking ideas and the current edition is going to centre around the integration of micro-electronics as showcased by 420 exhibitors in Nuremberg, Germany. The upcoming edition is planned, and current attendance expectations fall at over 15,000 trade visitors. That's a great audience to reach with your contributions, so be quick to land business travel accommodation. The team at Travel 2 Fairs Ltd assists you in booking hotel accommodation for trade fairs anywhere in the world.
Move into the best position to network during and outside SMTconnect by leaving your choice of hotels in Nuremberg to Travel 2 Fairs. We safeguard your budget to keep expenses low and always look for the properties close to the exhibition venue. This way, you are close to the action at all times and cut down on commuting. SMTconnect gives you direct access to new markets in the European region and beyond while representing the entire industry. You see everything: assembly machines, machine tools, optoelectronics, test systems and tools.
Past Iterations
SMTConnect 2022
SMTconnect 2022 occurred between the dates of 10-12.05.2022 as a live event. The edition was held at Messe Nuremberg amidst the absence of coronavirus precautions due to the removal of the pandemic restrictions. The event received 9 000 visitants, with 35% of them being from abroad. It also featured 321 exhibiting firms.
SMTConnect 2023
The 2023 iteration of SMTConnect was hosted in Messe Nuremberg between 9-11.05.2023 as a live trade exposition. The event featured 8 400 visitants and around 230 exhibiting firms.
Our visitors
for the event
Our
Clients