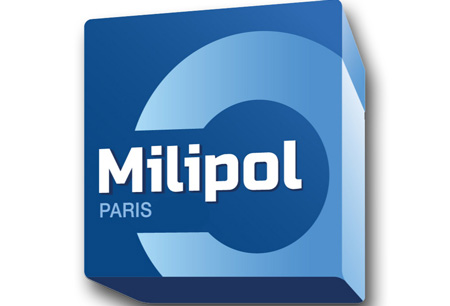 Milipol Paris 2023
(14 November 2023 - 17 November 2023 )
About the
event
Update
The 2023 edition of Milipol Paris will take place between the 14th and 17th of November 2023 as a live exposition. The hosting venue for the face-to-face event will be the Paris-Nord Villepinte. The site will not feature up-to-the-minute coronavirus security measures. This is because France has lifted its national constraints related to the pandemic. Travellers from China should note that they will be asked to provide specific documents upon arrival. The documentation includes a negative test result, no older than 48 hours, and a signed attestation.
Preface
Milipol/Milipol Paris is one of the safety and security industry's leading events. It is a biannual trade fair that is hosted at the Paris-Nord Villepinte. It is organised by Comexposium and attracts over 30 000 participants. This includes over 1 000 exhibiting companies and more than 28 000 visiting specialists. It also features over 300 media journalists and over 160 national delegations. Over 50 exhibiting and more than 150 visiting nations take part in the iterations. Examples include France, the UK, the US, Belgium, Italy, and Germany. One of the notable details about participants is that 57% of the visitors travel with a purchase/investment project. 66% of them also have an active role in purchasing decisions. Additionally, 92% of the visiting specialists who attend with such projects in mind procure what they need to achieve their goals.
About Millipol Paris
The support programme of Milipol features showstoppers such as the exposition, the Innovation & Research Stage and the Innovation Awards. They also feature the Forensics Zone and the Exhibitor Village. Participants should also consider over-viewing the various live demonstrations and Milipol exhibition seminars.
The seminars are hosted by representatives from Milipol's exhibitor list, such as:
BMW;

Canon;

Yamaha;

Teledyne;

Swarovski Optik;

Axis Communications;

DuPont;

Honeywell;

Hutchinson;

Fujifilm;

Safran.
Milipol Expo Accommodation
Procure suitable accommodation for Milipol Paris before all the good deals are taken with Travel 2 Fairs Ltd.
All that is necessary is to inform us about how many rooms you need, how much you wish to spend, and your desired location. Travel 2 Fairs Ltd manages the rest. Book hotels close to Paris-Nord Villepinte and gain valuable access to public transport. We advise you on the best routes to take to the venue. Asides from affordable hotel accommodation for exhibitions, we also provide transport services. One way to travel to your hotel is to have a rent-a-car wait for you at the airport. Another is to schedule an airport transfer in both directions.
Event information might be outdated because of the coronavirus pandemic. More information is available from the organiser.
Past Iterations
Millipol Paris 2021
The 2021 iteration featured over 23 980 participants. This included 800 exhibitors and 22 000 attendees. Milipol Paris 2021 also received over 100 executive delegations, 221 media representatives, 71 speakers, and 788 conference attendees.
Milipol Paris 2019
Over 32 900 participants attended Milipol Paris 2019. This included a total of 1 089 exhibiting firms and 31 185 attendees. Furthermore, the iteration featured 167 official delegations and 461 media specialists.
Milipol Paris 2017
Over 31 430 participants attended Milipol 2017, including 1 005 exhibitors and over 29 900 visitors. A total of 161 executive delegations and 331 media representatives likewise attended.
Milipol Paris 2015
More than 26 200 participants, including 24 056 visitors representing and 949 exhibitors, attended the 19th iteration. Additionally, it featured 115 official delegations, 358 journalists, 55 speakers, and 700 conference attendees.
Milipol Paris 2013
The 18th iteration of the Milipol Paris trade fair featured 915 exhibitors and 25 834 visitors.
Our visitors
for the event
Our
Clients