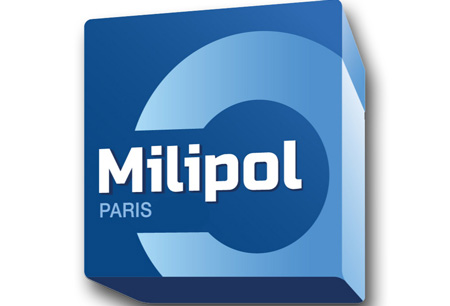 Milipol Paris
(14 November 2023 - 17 November 2023 )
Venue:
Paris-Nord Villepinte Parc des Expositions
About the
event
Covid-19 Event Update
The 2023 edition of Milipol Paris will take place between 14.11.2023 and 17.11.2023 as a live exposition. The hosting venue for the face-to-face event will be the Paris-Nord Villepinte Parc des Expositions. The venue will feature the latest Covid-19 prevention measures to ensure the safety of participants. The safety precautions will include the following measures:
Participants must follow the coughing/sneezing etiquette and perform regular hand sanitation. The sanitation can be performed via the specialised disinfection stations located in strategic locations. Such location will include the entrances, restrooms, and exhibition halls.
Attendees must wear masks in indoor areas and maintain a social distance of at least 1 metre at all times.
The venue will feature the 3G entry policy. As per the regulation, participants must show before entering the venue documents such as negative test results, proof of immunity or recovery certificates.
Due to the travel restrictions implemented in France, participants must show health check documents such as negative test results when arriving in the country. They may also have to quarantine for a specified amount of time, depending on their departure country.
A Brief Introduction
Milipol strives towards the innovation of internal state security on a global scale. Homeland security has become a highly competitive industry given the current political climate and the quick strides technology takes. The international exhibition positions itself as a chief meeting place for members of the security profession, and editions are held once every two years in Paris, France. Turnout is especially impressive. Early estimates place visitors at 29,000 professionals who come from all over the world to survey the products and solutions provided by just about 1000 exhibitors. You don't want to miss out on this procurement program.
An Industry Profile
What has contributed to the success of Milipol is the organizers' willingness to embrace the full value chain and look at all possible product groups within the safety industry. These include what you would immediately think as weapons, ammunition and protective clothing to safety measures like alarm systems, bank security systems, fire doors, fire extinguishers, identification systems and optoelectronics. The exhibition is host to some 160 official delegations who have come to survey new technological trends and keep in step with any practices and protocols. There is an impressive support program that has 27 thematic conferences lined up. All feature respected speakers!
Travel 2 Fairs Takes You There
Travel 2 Fairs ltd has been working in the business travel sector for years and promises that you can organize your whole business trip in less than a day. Finding hotels near Milipol is effortless, as you rely on our database of establishments in Paris to locate the offers that fit your criteria. Specify your price range, choose a location, and leave the rest to us. We cater to every preference and offer both hotels close to Paris Nord Villepinte and hotels in the city centre. A personal travel assistant ensures your hotel booking online is a completely personalized experience.
Past Editions
2021
The 2021 edition of Milipol Paris took place between 19.10.2021 - 22.10.2021 as a face-to-face exhibition. The edition took place at the Paris-Nord Villepinte Parc des Expositions amidst strict Covid-19 prevention measures. The measures included precautions such as social distancing and mandatory mask-wearing. The edition received, despite the ongoing pandemic, 800 exhibitors and 21,238 visitors.
Our visitors
for the event
Our
Clients