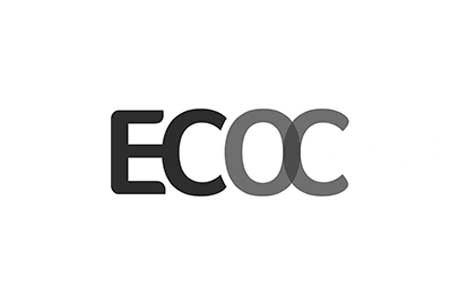 ECOC
(19 September 2022 - 21 September 2022 )
Venue:
Exhibition Center Basel
Location:
Switzerland , Basel
About the
event
Covid-19 Update
The 2022 edition of ECOC will take place between 19.09.2022 and 21.09.2022 at Messe Basel. The format of the 2022 event will be in person with a strict Covid-19 safety plan in place. The trade fair will take place at the Bordeaux Exhibition Centre in France. The safety measures included in the prevention plan are:
Attendants must wear face masks in the exhibition halls.

Attendees must perform frequent hand sanitation. They can complete the task at the hand sanitation stations found around the venue.

Social distance is mandatory. To make the task easier, the exhibition centre will incorporate several changes. These include wider aisles as well as meeting room configuration alternations.

The venue will put in place contactless scanners as much as possible. This applies the most to registration areas, information kiosks, and catering zones.

Attendees should opt to order their tickets online to avoid congestions.
Calling Card
The ECOC is the meeting place for fibre optic communication technology industry professionals. It is the main location for learning about the latest innovations and challenges. The fair furthermore is the location where professionals can learn about new solutions. ECOC is the largest exhibition and conference for optical communications in Europe. Every edition of the fair takes place in a different European city. Among the hosting cities are metropolises such as Bordeaux, Brussels, and Dublin.
Business Profile of the Event
ECOC is the central meeting event for professionals working in several sectors. These are the optics, laboratory analysis, biotechnology, science, and laser technology ones. At the fair, attendees can meet sales, marketing, design engineering and networking professionals. IT, system integration, consulting, production engineering and purchasing/procurement professionals also attend. The fair is the meeting location for QC/QA, broadcasting and media professionals. Media and medical/healthcare specialists also gather at ECOC. It is additionally the location for meeting R&D and utility professionals. Attendees include MDs, VPs, CFOs, students, engineering managers, resellers, and education service providers. The fair is the main event for press staff and data communication service providers. Many manufacturers, developers and suppliers attend the fair as well. Among them are specialists in components, subsystems, enterprise test equipment, contracts, and others. End users, telecommunication service providers, fibre optics installers, government/military agencies also attend. Among the companies which exhibit is the Tianjin Eloik Communication Equipment Technology Co.
What is New for ECOC 2021 November Edition?
ECOC 2021 November Edition will include Product Focus sessions such as:
Pluggable coherent optics drive new challenges for inter-op

100G/400G/800G Extended Reach Technologies, Standard and Applications.

NGSFP-DD the 5G form factor

Creating Scalable and Flexible Future-Proof Networks with Programmable Optical System-on-Chip

Multi Lambda Fiber Coupling solutions for Chip on board and Co-Packaged Optics

Expanded share of VCSELs in Data Center
Did You Know?
ECOC is an international exhibition that can help professionals in achieving several goals. Among them is exchanging information and expanding their specialist knowledge. This is due to leading experts providing information on the latest topics. Attendees can furthermore network with other specialists such as suppliers. They can also compare other competitors and conduct business onsite. This includes buying novel technologies and products as well as make new connections. The fair additionally grants the opportunity to gain recognition.
ECOC is a high-profile event with a comprehensive support programme. Among the main features is the extensive exhibition where companies showcase their innovations. These include fibre optics, integrated circuits, components, and others.
Another main feature of the support programme is the Market Focus zone. It is where attendees can learn about photonics integrations and fibre access. The Market Focus features lectures where leading organisations present the latest information. Speakers at the Market Focus include Scott Schube, Peter Finn, and Lorenzo Ghioni. Topics of the lectures include Integrated Silicon Photonics for High-Bandwidth Data Centre Connectivity.
The Innovation Awards are also among the main features of the ECOC's support programme. They are a recent addition that highlights important achievements. They laud accomplishments related to optical communications, networking, and photonic integrated circuits. The Awards include 6 categories. These are:
Best Fibre/Fibre Component Product

Data Centre Innovation/Best Product

Innovative FTTX Product

Most Innovative Product

Optical Integration

Optical Transport.
The Best Fibre honours technology, process or product innovations that improve several qualities. Such include cost efficiency, ease of installation, reliability, connectivity density or scalability. Among the innovations that can receive the award are new fibre designs and others.
The Data Centre Innovation acknowledges novelties that promote lower costs and power consumption. They also recognise innovations that enhance thermal management commercial viability. Such novelties new patch panels, switches, transceivers or innovative packaging/line card solutions. SW solutions that improve security efficiency can also receive the award.
The Innovative FTTX Product honours solutions that increase management scalability and bandwidth capacity. Such include products like fibres, connectivity, installation, or transmission gear. It also includes solutions that feature novel high speed or environmental designs.
The Most Innovative Product award is for products that drive market segment changes. Such include novelties that help to increase the usage of optics. Among the rewardable innovations are novel designs related to photonics. Novelties that improve thermal, mechanical, and other properties can also earn the prize.
Optical Integration acknowledges innovative technologies that integrate various optical functions. The integrations must improve capacity while reducing costs and power consumption. The Optical transport Award lauds designs that promote longer reach and others.
The Innovations Award Ceremony coincides with the Optical Connections events.
ECOC is a trade fair that can be beneficial for many professionals. Such include:
Sales/marketing specialists

Research and development experts

Design Engineers

Networking/IT/systems integration experts

Production engineers

Purchasing/procurement specialists

Press/publication staff

Quality control/assurance experts

Education service providers

Data communications service providers

Consultants

Broadcasting/media specialists

Medical/healthcare experts

Telecommunications service providers

Utility experts or company owners

Members of government/military agencies

Components/subsystems manufacturers/developers

Resellers

Enterprise Test equipment manufacturers/developers

Fibre and cable manufacturers/developers

Fibre optics installers

Systems/network equipment manufacturers/developers

Contract manufacturers
Executive technical staff, general management staff, students, educators, and end-users should also attend. Start-ups and students can look forward to the Innovation Awards to gain recognition.
Your Hotel Room in Bordeaux, Brussels, Geneva, and Others
Invest in your business trip with hotel accommodation selected for your specific need. Travel 2 Fairs Ltd works with you to send you hotels in Bordeaux and Geneva with an ideal location and price tag. This allows you to select the hotel offers that work best for you. Such as placing you near Bordeaux Exhibition Centre for a quicker commute. We have long worked with large groups, so you can query for parties of twenty people and more. The entire registration process takes up to a day and you leave all details to us. Also, Travel 2 Fairs ltd assists with logistics as well. You can request a rent-a-car or an airport transfer in both directions, whether it is private or shared.
Logistics
ECOC is an annual event that takes place in a different European city for 4 days. Nexus Business Media organises the event with Visiting hours being between 9:30 am and 5 pm for the first two days. On the final day of the fair, attendees can visit between 9:30 am and 4 pm.
Each of the venues where ECOC takes place is easy to access from main transport hubs. For example, the Bordeaux Exhibition Centre is a 34-minute-metro-journey from the Saint-Jean Station. Likewise, the venue is reachable in 72 minutes by bus and metro from the airport. The Palexpo is also easy to access from the main transport hubs. For example, you can reach the venue in 15 minutes from Gare Cornavin via bus. Geneva Airport is also close as you can reach the site in 15 minutes by walking.
Each of the hosting cities where ECOC takes place is easy to navigate. This is due to their extensive public transport links. These include intercity and intracity routes consisting of buses, metros, trains, and taxis. This allows you to save time when exploring. Often, the public transport stops feature detailed route maps. Such maps allow for finding the correct disembarking location with ease.
Each of the hosting cities has ample accommodation and dining options. For example, Geneva has a broad range of hostels, hotels, guest houses, and apartments. Likewise, the city has ample restaurants, bistros, diners, and others. When staying in the hosting cities always stay in popular areas as they offer more options. For example, when staying in Geneva, opt for finding accommodation in the Old Town.
Audience and Statistics
ECOC is an event with a high level of attendance. For example, its 2020 edition received 253 exhibiting companies and 7,243 attendees. Among the nations that visited are:
China

the UK

Germany

France

Switzerland

Denmark

Spain

the USA

India

the Netherlands

Turkey

Japan

Poland

Belgium

the Czech Republic

Italy

Canada.
Trade visitors and exhibitors of the fair represent several industry sectors. These include optics, laboratory analysis, biotechnology, science, laser systems and laser technology.
Past Editions
2020 edition
ECOC often includes new additions or changes to its event programme. For example, the 2020 edition of the fair presented for the first time the Industry Awards. The Awards honoured the 25th anniversary of the event. The awards highlight significant achievements in advancing optical communications, transport, networkinhg, fibre-based products and others. The event took place in digital format.
2021 October edition
The 2021 issue of the event presented new additions as well. Among them is the Product Focus Theatre which showcases the latest product innovations. It also includes exhibitors performing demonstrations and presentations. Like the 2020 edition, the format was in digital form.
6,000
professional visitors
29
industry leaders at the Market Focus knowledge platform
Our visitors
for the event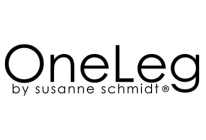 We are very satisfied with your service, and will contact you next time we need your help.

Fernando Nunez
Petit Palace Italia - Gran Via
Thank you, Ms. Tess Nolan. Very polite.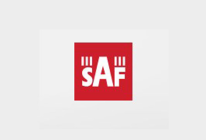 Hello,
Thank you for your email and services. Indeed my colleagues have come back and are very satiesfied with their visit.
Also we have learned the lesson and knowing that we may be going to the IBC2020, we are thinking of making a very early booking. Is that possible?
What options you can provide, it can include the Olympic Hotel, as they were satisfied, but also other similar options close to RAI.
Looking forward to your answer,
Ieva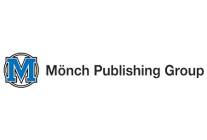 Megan Moore was grand to work with... We had on-off-on again hotel guests. She found the highest quality hotel at the lowest price for us in a popular Paris neighbourhood - 5 stars at 2 star prices! Megan also found some great deals for us in other tier one cities as well - low prices, high quality - during peak exposition times. Will certainly use her again!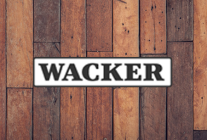 Dear Megan,
Wishing a great start to 2019 in Health, Happiness and Wealth!
My sincere apologies for the late reply as I headed for my holidays on return and just back last Friday to office.
Well, everything were great during my stay in Langham with a room's view of Pearl River and awesome facility. Plus point with walking distance (5mins) to subway station and 10 mins stroll to the exhibition centre.
My greatest appreciation to you for all the coordination and arrangement for the hotel reservation!
Have a happy Monday!
Thank you
Best regards,
Salvia Omar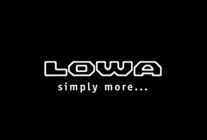 Scott
The Westbridge Hotel
DSEI
Tom Many thanks for your e mail. I have left some feedback with the hotel but I thought the hotel was excellent, the staff were friendly and helpful, the gym was usefeul & the food was excellent. In terms of location it was perfect. I would definitely recommend the hotel for future stays. 5 stars from me & if it is good enough to accommodate both Robbie savage and Howard Webb then it was good enough for me. In terms of your service you provided it was excellent and hassle free – it takes the stress out of looking for hotels. Are you a partner for the accommodation side of DSEi as we will probably look to exhibit in 2017 – I would love to stay at the hotel again but recognise that you can only book maybe 10 – 12 months in advance ?
Regards Scott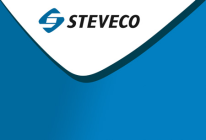 Dear Tom,
The Maritim Hotel Bremen was very nice accommodation. Could you book it for next year May 21.-23. during Breakbulk Europe 2019. Five rooms like this year. I´m waiting for your reply.
Best regards Eija Suntio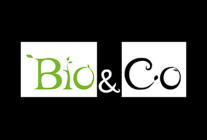 Dear Tom,
We had a good stay. The hotel is clean and people are friendly and helpful but it is really very old fashioned! The furniture and decoration 1970, could become very fancy again in a few years maybe? I recommend to take your own body wash etc with you while theirs isn't good quality. Breakfast is very correct Have a nice day and I will certainly contact you again for a next fair.
Best regards
Martine Achy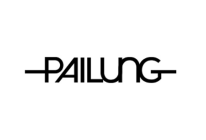 Mr Kent Hsieh
Doubletree By Hilton Milan
SIMAC
Hi Megan,
I like it a lot, near by the fair, with a link to center, very cozy.
Best Regard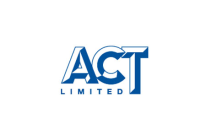 Hi Megan,
"Our selected apartment for the EMO 2011 exhibition was of a very high standard of cleanliness. Ideally situated, a short stroll from the main railway station. The owner was present at our pre-arranged arrival time and was more than helpful in making our stay a very pleasant experience. Overall the standard of service was excellent, with all arrangements made on our behalf to make the whole visit efficient and enjoyable. ACT will be happy to use you companies services for our next trip abroad. Good luck with the new web site and ventures"
Best Regards Denis Houghton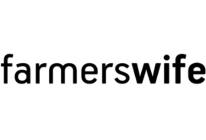 Ms. Pía Hartwig
Hampshire Hotel - Eden Amsterdam
IBC
Hi Tess,
hope you are fine, we really enjoyed our stay in the Hotel we had in Amsterdam for IBC Show this year
So we would like to check prices already for next year, same hotel could you do me this favor?
Muchas Gracias!
Kind regards!
Pía Hartwig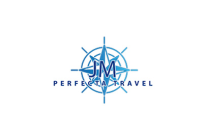 Matea Jeric
Citadines Kurfurstendamm Berlin Aparthotel
ITB BERLIN
Dear Brian,
Thank you for your email and please note that we have been very happy with accommodation during ITB.
With very best regards,
Matea Jeric
Executive director Perfecta Travel Croatia
Our
Clients