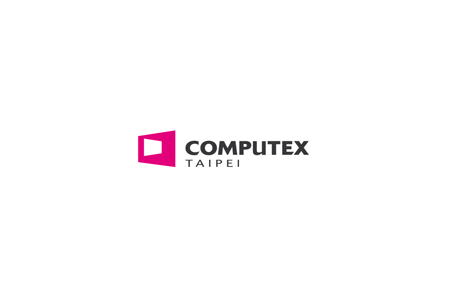 Computex Taipei
(30 May 2023 - 2 June 2023 )
Location:
Taiwan , Taipei
Organizer:
Taiwan External Trade Development Council
About the
event
Covid-19 Update
Computex Taipei 2023 will be hosted between 30.05.2023 and 02.06.2023 at the TWTC NANGANG Exhibition Hall. The event will occur as a live trade show and will feature strict Covid-19 safety measures. This will include social distancing, obligatory surgical masks and maintaining regular hand sanitation. Participants should also note that at present the country has strict travel restrictions. Attendees will be required to either quarantine or present negative test results.
Computex Taipei – A Brief Introduction
Computex Taipei proudly wears the title as Asia's biggest computer exhibition and is only second in the world after CeBIT. The international exhibition takes place once a year in Taipei, Taiwan and is unique in the fact that it's held in three different exhibition venues in the city – Taipei WTC, Taipei International Convention Center and TWTC Nangang. The breadth of products and the rich supporting program, which hosts gaming tournaments and the COMPUTEX Forum are a big draw. The entire ICT supply chain is represented and it shows in the numbers – over 1600 international exhibitors have showcased their products and services on the stage to an audience of nearly 42,500 trade professionals.
Industry Profile
The focus of Computex Taipei is to highlight advancements made in a variety of fields such as computers, laptops, notebooks, gaming devices, e-sports, Internet of Things, AI applications and data processing technology. What does this mean for the professional background of the visitors who come to the exhibition? Since you have the entire ICT supply chain in one place it's normal to see buyers, startups, venture capitalists, engineers and representatives of conglomerates.
Travel 2 Fairs Takes You There
Travel 2 Fairsltd is an experienced service provider for exhibitors on the road and our network of hotels spans to every continent in the world. Taipei is known to us and we can easily get you good prices on hotel rooms near Taipei WTC, Taipei International Convention Center and TWTC Nangang. The whole reservation process takes no time at all since you have your very own personal travel assistant, who works tirelessly to plan your business trip. All you need to do is give us a budget and wait for offers in your inbox. Travel 2 Fairs ltd can accommodate both small and large groups of over twenty people.
Past Editions
Computex Taipei is an international event whose editions provide constant adaptations to the global situation and trends. For instance, the 2021 edition of the event took place in digital format due to the pandemic. It featured leading companies from 34 countries, with several of them having dedicated pavilions. Among the ones with such a feature were GIGABYTE and the European Bank for Reconstruction and Development. The inaugural digital fair had a significant turnout, with 70% of attendees being first-time visitors of the fair. More than 20 CEOs and senior executives took part as keynote speakers at the fair. The Digital fair featured a diverse event programme, including live-streamed keynotes and forums. It also included virtual displays, with the most searched keyword being Gaming.
Likewise, the 2022 edition which took place between 24.05.2022 and 27.05.2022 also had adapted to the global situation, it was held as a hybrid event that comprised a digital platform and a face-to-face exhibition. It received around 10,000 visitors from 63 countries and 400 exhibitors from 17 nations on 9,000 m2 of event space.
Our visitors
for the event
Our
Clients