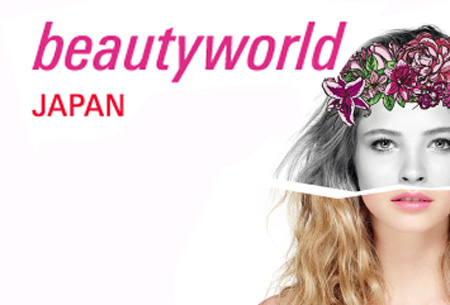 About the
event
COVID Update
Professionals in the beauty and care industry are waiting for Beautyworld Japan 2022 to return to Tokyo, Japan as another impactful physical event. Having returned since the pandemic in 2021, it's obvious interest in live events is still strong as ever and organisers predict an increase in the numbers of exhibitors and visitors alike. The official dates are May 16th – May 18th. The Tokyo Big Sight has created strict COVID-19 protective measures, which are in accordance with the health and safety protocols from the Japan Exhibition Association. The exhibition grounds feature first-class ventilation, frequent cleaning and disinfection and the best in crowd control. Your wellbeing is a top priority.
Calling Card
Based in Tokyo, Beautyworld Japan closely follows the latest beauty trends and creates excellent opportunities for foreign exhibitors to penetrate the Japanese market. The international trade show has been active at the Tokyo Big Sight and editions are held during early spring every year. The trade show runs alongside the Tokyo Nail Forum, which makes it the must-see beauty event in the whole country. Much like the rest of Asia, Japan has a thriving beauty and skincare industry with sales in the millions. Beautyworld Japan introduces your newest products to an audience that has one goal in mind – buy!
Business Potential
Exhibitors come from all over the world to tap into the Japanese market. Japan has one of the most active beauty and wellness customer bases in the world, so you're in a good spot to create contacts with a lot of potential customers. Every major sector is well represented. You will come face to face with hotels, spas, fitness clubs, massage studios & leisure facilities, esthetic, hairdressing, nail & eyelash salons, government agencies, retailers, distributors & wholesalers, manufacturers, medical institutions, embassies & professional beauty schools. What attracts them to Beautyworld Japan is the rich product assortment – cosmetics, natural & organic products, beauty equipment, beauty supplements, spa & wellness, nails and nail products, diet & health, salon furniture & items, hair products and accessories.
Did You Know?
Yes, you can have all the business meetings you want, especially if you make sure of the spaces at the Platinum Hall, but Beautyworld Japan has so much more to offer with its programming. The trade show has created a number of specific zones. The Creative Hair zone has a ton of fun live demonstrations and seminars to equip professionals with the right skills for the moment. We also have to mention the Tokyo Nail Forum, which is the biggest nail event in Japan and has been a big reason as to why Beautyworld Japan is so popular. A fifth of all visitors attend the trade show just to see what's new at the Nail Forum. Lastly, no matter what area of the beauty industry you work in, there's a seminar on the main stage that's perfect for you.
Your Hotel Room in Tokyo
Affordable hotel rates for Beautyworld Japan disappear quickly unless Travel 2 Fairs ltd is here to plan your business trip. We know our way around Tokyo, Japan and help you book the best hotels close to the Tokyo Big Sight. Keep the budget tight and enjoy a good location with good transport connections for a short commute. Large groups of around twenty are a specialty of ours. Count on a quick, affordable service and generous care during your entire stay. Clients don't only come for us to get a booking for Beautyworld Japan. They rely on us to quickly and safely transfer them to their hotels. The airport transfer can be booked for your departure as well. Travel 2 Fairs ltd is also a rent-a-car vendor, if you prefer to drive around.
500+
international exhibitors
Our visitors
for the event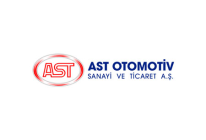 Great service, great people…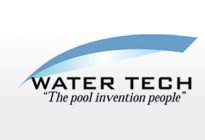 Ms Danielle Jacob-Johnson
Nick,
I would kindly like to thank you for your services and the Hotel is great. I will await for comments from all of my colleagues once they arrive and will provide you feedback. Thank you again!
I will and have recommended your services.
Best regards,
Danielle Jacob-Johnson
Division Director of International Sales and General Retail Sales

Thank you Megan,
it's always a pleasure working with you!
Kind regards and have a nice weekend,
Eva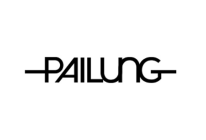 Mr Kent Hsieh
Doubletree By Hilton Milan
SIMAC
Hi Megan,
I like it a lot, near by the fair, with a link to center, very cozy.
Best Regard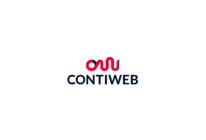 Dear Tom,
As I did not hear anything about the hotel and the trip, I think our travelers were okay and everything was fine.
Thank you for your help with everything.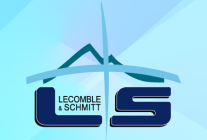 Dear Christine,
The Novum Hotel Madison Düsseldorf Hauptbahnhof was fine: good service, large rooms and bathrooms.
A bit old-fashioned and a 3 star hotel in my opinion rather than 4 stars.
Breakfast was fine.
Best regards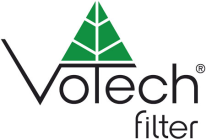 Dear Tom,
The service of Go Fair (your service) was excellent, I would really like to work with you again in 2017 (next Offshore). The people who will go to this fair would like to stay at Skene House Whitehall again, if you could manage this in the future, this would be great. (I don´t really know if Skene House will be exclusively offered by Munroe´s).
Kind regards,
Michaela Dohmen

Roee yaniv
Sheraton Dusseldorf Airport Hotel
ProWein
Excellent hotel and breakfast. Service and reception was great. Fair was less crowded but good enough.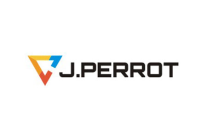 Hi Megan,
Thanks for your most professional and efficient assistance in booking the right hotel for us in Hannover this month for the EMO fair. The location was just a 10 minutes drive away but the room was super comfortable, the hotel was lovely, the staff friendly and the breakfast just outstanding.
Will surely be in touch for my next trip....Cheers

Veronika Strauss
Alliance hotel Brussels Expo
Very nice employees at the reception. Rooms were not too clean but still ok. Very near to the fair Flandrischer Hof. Nice rooms and good breakfast. Very good location. Have a nice day!

Hélène Moracchini Richardot
Holiday Inn Frankfurt Airport, an IHG Hotel
SIGHTCITY
Everything went good in the Hôtel. Employees are all very kind and helpful.

Steven Hecht
Novotel Cannes Montfleury
In summary, the Montfleury did a really good job. Service was prompt, professional and the obvious cultural differences aside, I wouldn't hesitate to recommend it. Room had a very nice balcony.
Best,
Steven Hecht
Our
Clients