Lucía Blanco Covián
Distribuciones Biocientificas S.L (DBC)
Holiday Inn Express Duesseldorf City Nord
MEDICA
Dear Tom,
I am only writing to say thank you for your work.
We spent some great days in Dusseldorf and the hotel was unbeatable.
Very good situation and treatment, in addition to a good breakfast.
We will repeat!
We keep in touch! 😊
Have a nice day,
Bonjour Simon,
Everything was perfect.
Thanks!
JP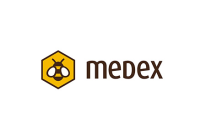 Alja Ferkolj
Medex d.o.o.
Hotel Studios has very good location, it is clean, staff is friendly. Only breakfast is average. General mark form 1 to 10 is 9.
This was a very nice hotel and would consider staying again in the future. The hotel staff was friendly and helpful and the rooms were adequate and clean. The hotel is located near the subway station as well as the larger metro station at the Duomo. It was easy to get to the station and get around the city when necessary.
It was definitely a very good choice with its location, cleanliness and comfort. Thanks Megan Moore.
Clean and comfortable hotel, with a good breakfast. Excellent connectivity to the show by Metro. Only 12 Euros for a 3 day ticket.
Hi Megan,
I just wanted to drop you a quick note to say thank you for all your help in arranging the hotel and breakfasts etc.
The feed back from the team has also been positive from the hotel.
Looking forward to working with you again.
Have a lovely weekend.
Thanks
Thank you Megan,
it's always a pleasure working with you!
Kind regards and have a nice weekend,
Eva
Thank you, Megan!
All your support and kindness so far has been really precious indeed :)
Have a very nice afternoon.
Kind regards.
Elisa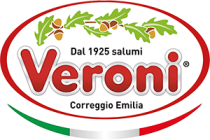 Tommaso Lo Russo
F.lli Veroni Spa
Kyriad Prestige Lyon Est - Saint Priest Eurexpo Hotel and SPA
Sirha
Nice and comfortable hotel, very close to the exhibition.