Nick,
I would kindly like to thank you for your services and the Hotel is great. I will await for comments from all of my colleagues once they arrive and will provide you feedback. Thank you again!
I will and have recommended your services.
Best regards,
Danielle Jacob-Johnson
Division Director of International Sales and General Retail Sales
Hi Megan,
My colleagues liked the hotel.
It has good connection, breakfast was good, Wi Fi was provided, rooms were o.k.
Kind regards,
Alja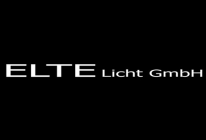 Gerhard W. Seeger
ELTE Licht GmbH
Crowne Plaza Dubai
Dear Megan,
Thank you very much for your help with the reservation.Your service was excellent, and I will contact you again
when i have to travel to the Near East.
Whenever I was travelling to Dubai, I booked the Crown Plaza Dubai on Sh Zayed Rd. (Our office is in the next tower)
The Hotel is in the style of the late eighties, but in perfect condition. I like this atmosphere and I hope they will conserve
it as it is. The staff is always friendly and helpful - first class.
We will be in touch.
Best regards,
Gerhard.
We found the hotel clean and tidy with really helpful and friendly staff.
The location of the hotel is convenient and easily accessible
Thank you Megan,
The Novotel was absolutely fine, thank you for your follow up. We do not attend WTM, but appreciate you asking.
With kind regards,
Niamh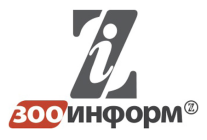 Evgeniya Morozova
OОО «Информационно-издательский центр «Зооинформ»
Motel One Nurnberg-Plarrer
INTERZOO
Dear Brian!
Thank you, colleagues returned from the trip in a good mood. Everything was well organized. The hotels liked it, it was clean, cozy and friendly staff. You can write from us like that. Everyone liked everything very much!
Have a good mood and summer vacation!
Dear Christine,
Thank you for email. Everything went well during our stay. The hotel allowed early check-in. Room is new and clean, but is too small, and the hotel is located in good location as it is convenient to public transportation and walking distance to the old town. Only few points, it's a bit noisy surrounding(from the road), especially at night. The room does not seal and not well sound protected. With the room rate it would be good if the hotel served BF. Thank you.
Best Regards,
Pisit C.
Hi Brian,
I have spoken to two of the people who stayed at the hotel.
The both said it was clean, very convenient for ExCel and good value for money compared to other hotels in the area.
Kind regards
Kathy
Dear Megan,
All went well, your support as always has been perfect.
Thank you,
Luis Matias
Director Comercial / Commercial Director
Dear Tess,

Thank you for your email and please note that we have been very happy with accommodation during ITB 2018 and your service.

With very best regards,
Ms Iren Ghahramanyan