Upcoming Green Energy Expos to look forward to in 2023
10 Nov 2022
Upcoming Green Energy Expos to look forward to in 2023
Green energy is one of the essential topics for the world and its various industries. It is one of the most pivotal and potential means of preventing global warming. Yet, learning the methods that can help companies implement green energy can be challenging. There are several means of gathering the latest and most essential information. Among them is attending trade shows that focus on renewable energy. Listed below are various must-attend green energy events.
One of the must-attend international green energy expos is Middle East Energy. It is a trade show held annually in the Dubai World Trade Centre and has been occurring since 1975. It attracts diverse participants, such as government representatives, EPC contractors, and system integrators. Such attendants include leading companies such as Volvo Penta and Rolls Battery Engineering, which results in an attendance rate of over 20,800 participants.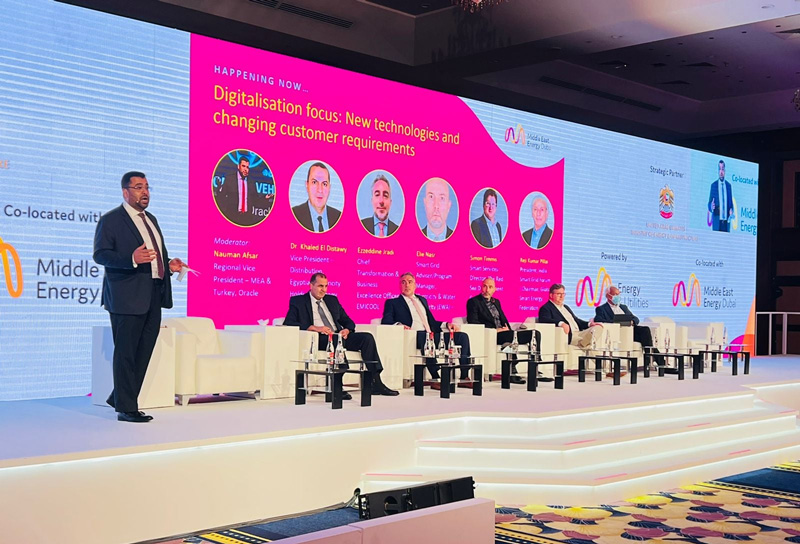 Picture: Middle East Energy
ISH (13.03.2023 – 17.03.2023)
The HVAC and water sectors are among the industries that can directly affect climate. Due to this, these segments need to be informed about the latest green energy innovations. This includes solutions related to HVACs, water treatment technologies, energy generation and storage. Among the leading trade fairs that can aid in completing such business goals is ISH. The trade fair, held biannually in Messe Frankfurt, provides a comprehensive overview of the sectors. It also enables networking with various target groups. Among them are wholesalers, retailers, system planners, architects, investors, and authority figures. It results in over 190,000 participants attending the event. They include more than 2,000 exhibitors and over 120,000 visitors. The attendants represent over 60 nations via 40% of the visitors and 64% of the exhibitors. The overview of the sectors occurs via a diversified and intensive event schedule. It features showstoppers such as the ISH Building Forum and the Startup@ISH Area. Such sub-events feature speakers such as energy management providers and urban planners. They often represent leading companies, such as:
Beckhoff Automation GmbH
Walter Bosch GmbH
Robert Bosch GmbH
Bosch Thermotechnik GmbH
Daikin Europe NV
LG Electronics Deutschland

Mitsubishi Electric Europe
Saint-Gobain Hes GmbH
Schneider Electric GmbH
Siemens AG
Solvay Speciality Polymers

Picture: ISH
The E-World Energy & Water is also one of the must-attend green energy expos to take part in during 2023. It is held annually in Messe Essen. It presents the latest information of interest to the energy and water sectors. This includes the newest technological discoveries, technical information and innovations. It results in over 25,000 participants attending the editions. The group comprises 800 exhibitors and over 25,000 visitors from more than 60 nations. Attendants include energy service members, IT experts, energy traders and suppliers. They also feature investors, research institution members, political experts and delegates. This includes utility companies, consultants, service providers, bankers, brokers, architects, and engineers. Often, E-World Energy & Water participants represent leading companies such as:
Rolls-Royce Solutions GmbH
Brady Technologies
Vattenfall Energy Trading GmbH
Bayern Innovativ
Shell Energy
Deutsche Kreditbank AG
Uniper SW
the European Energy Exchange
Frequently, such enterprises attend as exhibitors. They present wares such as intelligent power grid control systems. These are displayed via exhibition sectors such as Smart Energy and Innovation. Additionally, participants can take part in sub-events such as the E-world Congress.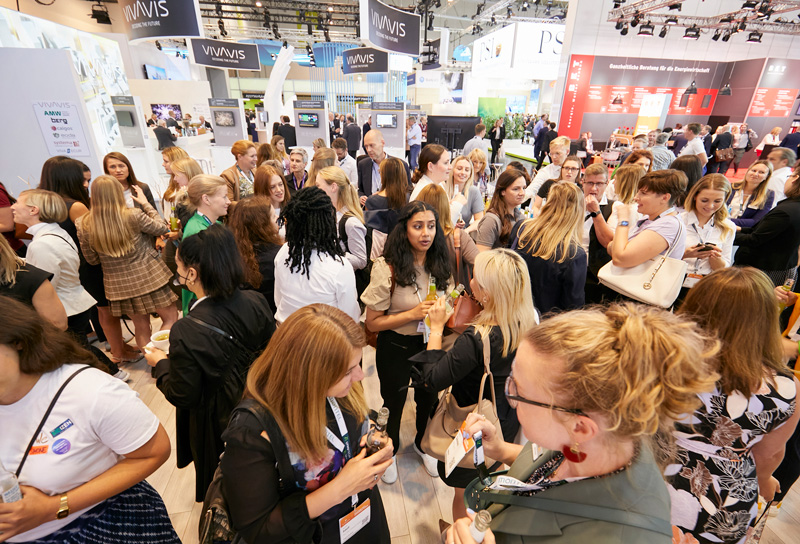 Picture: Rolf Otzipka/© E-world energy & water GmbH
Solar energy is one of the leading forms of green energy. It is an easily accessible alternative energy that can aid the transition. Because of its importance, energy sectors need to be knowledgeable about this type of energy source. Such experts can achieve such a goal via the Intersolar Europe trade fair. Intersolar Europe occurs annually within Messe Munich and has been held since 1991. The event presents the latest innovations and solutions related to photovoltaics. These are presented and examined by over 25,000 participants. They include manufacturers, suppliers, distributors, service providers, system integrators, and project developers. Among the leading enterprises to attend is Siemens AG.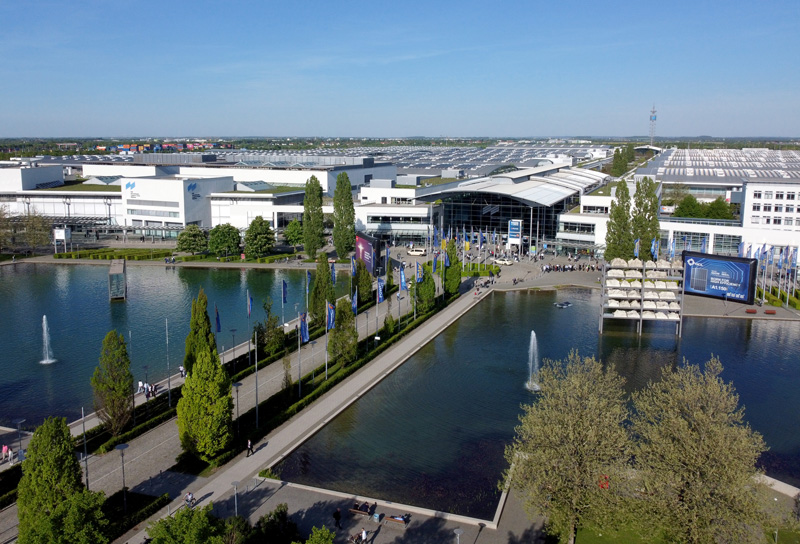 Picture: © Solar Promotion GmbH
SPE Offshore Europe, or Offshore Europe, is the leading trade fair for the oil and gas industry. It focuses on presenting the latest information and novel technologies for the sector. It is biannually hosted in the P&J Live in Scotland. Offshore Europe attracts over 38,850 participants from more than 100 nations. It features around 1000 product demonstrations that focus on energy supply chain aspects. Examples include decommissioning, energy transition, maintenance, decarbonisation, and hydrogen. These are presented within event sections, such as the Decommissioning Zone. Such exhibition areas feature exhibitors such as:
ABB Limited
Baker Hughes
Beckhoff Automation Ltd
Chemco International Ltd
Liebherr
OPITO

Pegasus Hydraulics Ltd
Peterson
Semco Maritime
Shell UK Limited
OGUK
Whittaker Engineering Ltd

Picture: Offshore Europe
HUSUM Wind (12.09.2023 – 15.09.2023)
HUSUM Wind is one of the leading trade fairs that focus on green energy. It is a trade show held every two years in Messe Husum. HUSUM Wind has been occurring since 1989. It presents the latest green energy initiatives, policies, impending climate targets, and solutions. This includes innovations related to wind harnessing, green hydrogen, on- and offshore products. Participants additionally can learn practical information about topics such as sustainable repowering. This results in over 15,000 participants attending the editions. They include around 15,000 visitors and over 500 exhibitors. This includes leading companies, such as:
Beckhoff Automation LLC
Castrol Ltd
DZ Bank AG
Deutsche Windtechnik
Deutsche WindGuard
EON
AMD Offshore GmbH
Siemens Gamesa
ATB Riva Calzoni
Many leading companies are also speakers at HUSUM Wind's Forums and brokerage events. The speakers represent all value chain sections, ranging from project development to on/offshore supply.
EU PVSEC (18.09.2023 – 22.09.2023)
EU PVSEC (European PV Solar Energy Conference) is one of the leading conferences for the photovoltaic sector. It is held in a different city and venue for each annual edition, with examples including Lisbon, Milan, and Munich. The event focuses on the latest PV research, technologies, and applications. Participants can network and learn about the latest information via the comprehensive conference. The event often receives over 1,500 participants from around 60 nations.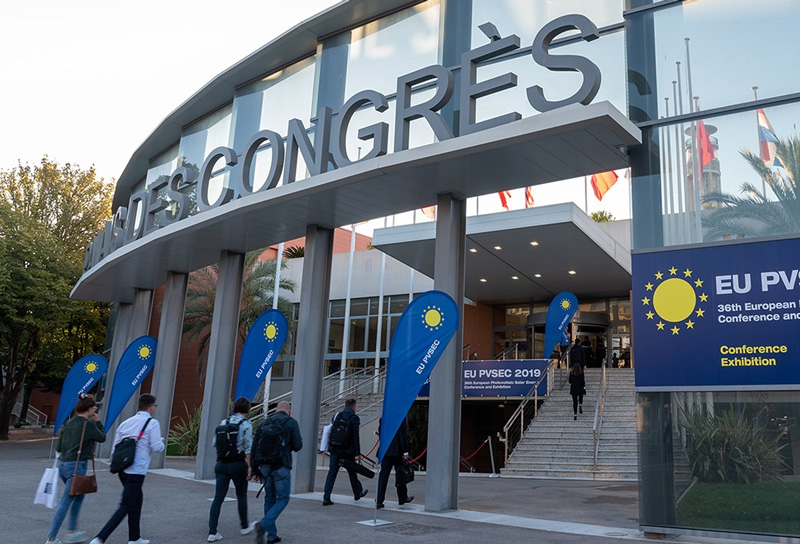 Picture: EU PVSEC
Founded in 1992, the annual Enlit is one of the pivotal trade fairs for the green energy sectors. It comprises the European Utility Week and the POWERGEN Europe events and is held in Messe Frankfurt. It discusses and presents innovations about the latest green energy challenges and developments. This includes displaying wares such as AI, decentralised energy generation, and long-term storage. This allows all members, from utility companies to energy users, to overview the latest innovations. Additionally, such participants can attend a variety of showstoppers. These range from the Summit and Hub Sessions to the comprehensive exhibition. The exposition features Country Pavilions, Energy Storage Pavilion, and four Zones. Often, the showstoppers feature around 500 speakers and 1,000 exhibitors. This includes leading companies such as:
Schneider Electric
Siemens AG
Baker Hughes
Siemens Energy
General Electric GmbH

Microsoft
RTE
Uniper
ACCENTA
BASF

Cisco
KAWASAKI Gas Turbine Europe GmbH
Panasonic Industry Europe GmbH
Robert Bosch GmbH
Siemens Nederland
Enlit receives over 18,000 visitors during its editions.