Events not to be missed in June
9 Jun 2023
June is one of the essential months in the calendar of many industries. It enables overviewing the departed months and readying for the forthcoming ones. This includes learning about the most relevant information about the next one. June is also among the vital months for networking, especially for sectors such as transport, aviation, and fashion. Among the most efficient means industries can use to complete both business goals is attending top-ranking trade expositions. Here are some of the events not to be missed in June:
GIFA, THERMPROCESS, METEC, and NEWCAST
Among the pivotal June-occurring trade expositions is the trade expo quartet known as GIFA, METEC, THERMPROCESS and NEWCAST. They take place under the name Bright World of Metals. They display the most up-to-date wares for the metalworking, metallurgy, and foundry sectors. This includes new processing equipment, tools, and applications. The events attract more than 78 000 visitants and over 2 200 exhibiting firms from more than 100 nations such as India, China, and Italy. More than 60% of the visiting group are executives, such as company owners. This includes representatives of leading enterprises, such as:
Bosch Rexroth AG;
CNBM International Corporation;
Imerys;
Schmidt + Clemens;
Schneider Electric;
Siemens AG;
ABB AB;
ACME;
AMETEK;
Carl Zeiss;
Fuji Electronics Industry Co;
FUJIFILM Europe GmbH;
Hitachi;
Saint-Gobain;
Schaeffler Technologies AG;
Siempelkamp;
Tokai;
ThyssenKrupp Materials.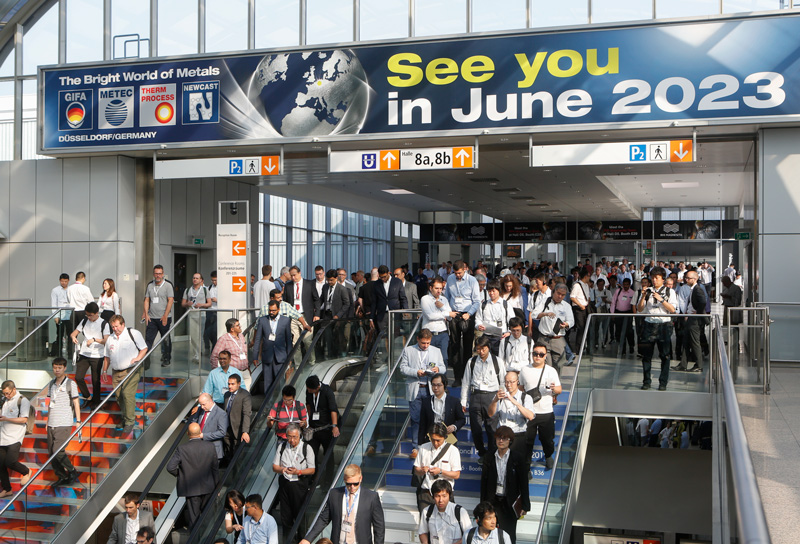 Picture: Messe Düsseldorf / ctillmann
Intersolar Europe
Another pre-eminent trade exposition that occurs in June is Intersolar Europe. It is one of the global solar industry's leading events for renewable energy integration. This is done via detailed sub-events such as the exhibition. It presents the most current wares of suppliers, manufacturers, and photovoltaic distributors. Examples include leading companies such as AIT, Bayern Innovativ, Cargill, Hikvision, Nippon, Panasonic, Siemens and ThyssenKrupp. This often results in an attendance of more than 56 000 participants.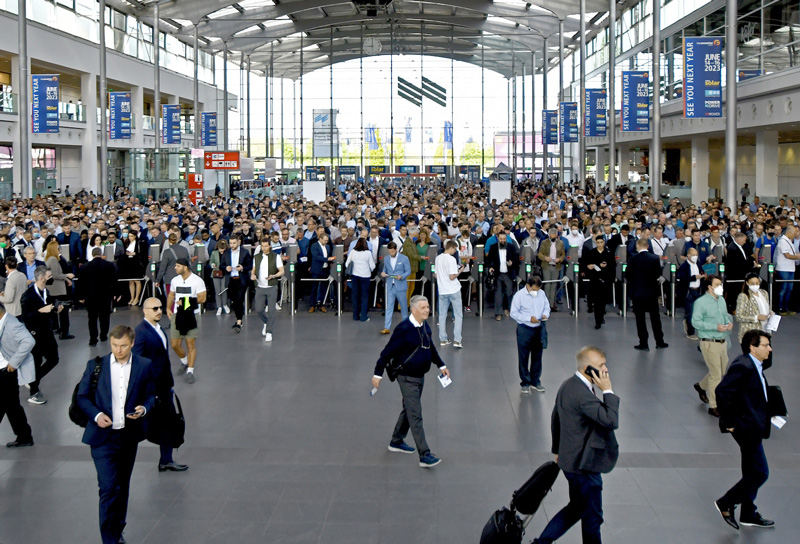 Picture: ©Solar Promotion GmbH
Art Basel
Art Basel is also one of the leading trade expositions held in June. It is one of the highlight events of the antique and art sector and occurs at the Exhibition Center Basel. This is due to the trade art exhibition presenting the artworks of leading art organisations. Examples include over 200 galleries and more than 300 museums, such as Perrotin, White Cube, Lehmann Maupin, and Thaddaeus Ropac. This frequently causes the event to welcome over 90 000 visitants and more than 4 000 art creators.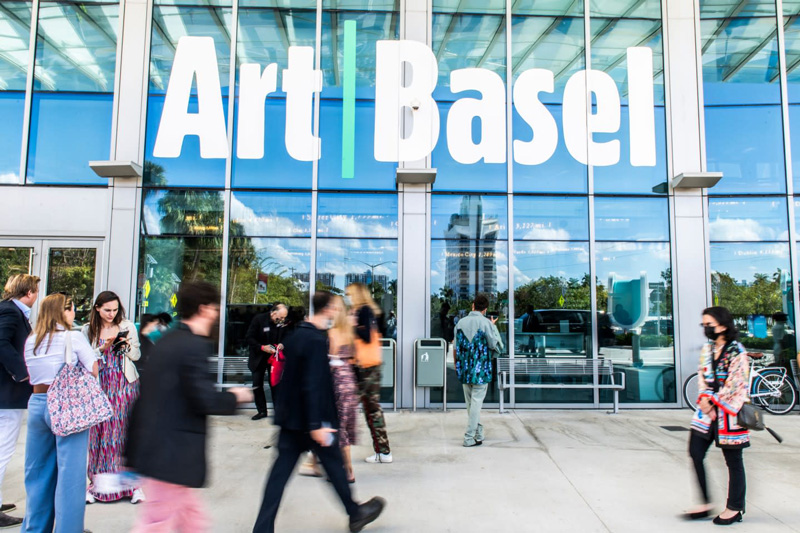 Picture: Art Basel
Expo Riva Schuh
Expo Riva Schuh is a June-occurring pivotal trade event of high interest to the footwear sector. This is due to the trade exposition displaying the in-vogue footgear fashion tendencies and innovations. These are presented and discussed by various industry insiders from among the more than 27 000 participants. These range from marketing experts to fashion designers. They frequently serve at top-ranking enterprises such as:
CLE (Council for Leather Exports) India;
Aetrex;
Asian Manufacturers Associations;
Blockvision;
Cents;
Spoki;
ACBC;
iHeel Technology;
INVRSION;
Up2You;
Alfred24;
LIFEdata;
MeteoCommerce Srl;
Ribes Tech srl;
Wiseside s.r.l.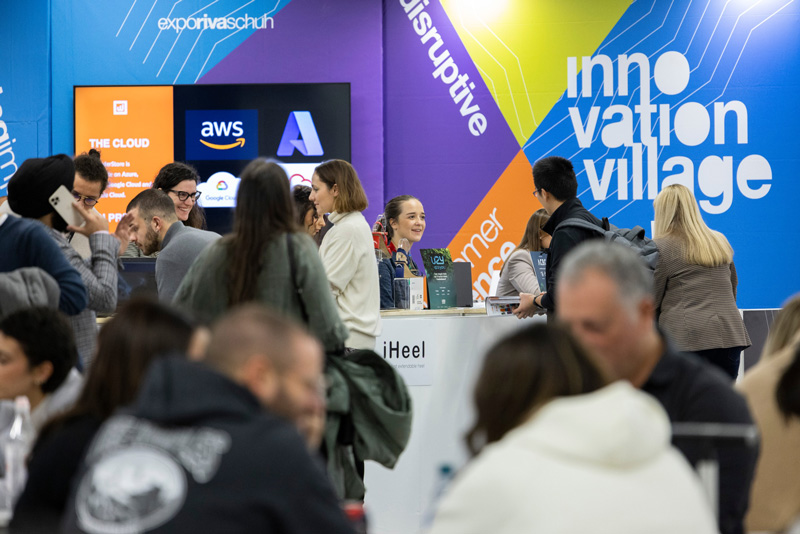 Picture: Expo Riva Schuh
spoga + gafa
Spoga + gafa is a premier lifestyle and gardening trade event that also takes place in June. It features more than 36 000 attendants, with more than 75% travelling from abroad. Additionally, 90% of the group has direct involvement in procurement decisions. This includes 40% of the attending who are executives. Such participants attend to overview the latest innovative wares within the lifestyle and gardening sectors. Such incorporate novel means of saving energy and promoting sustainability. Frequently, such wares are presented by leading companies such as Robert Bosch Power Tools, Birchmeier, Fiskars, Otto Graf, and Severin.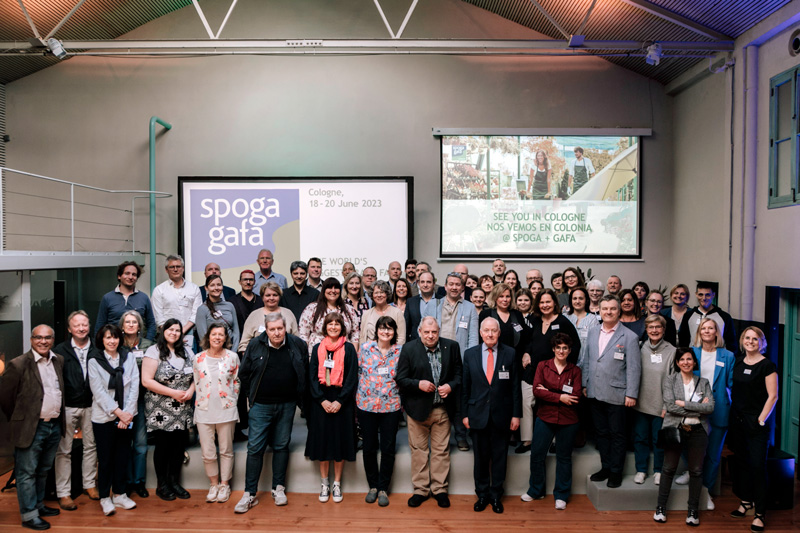 Picture: spoga + gafa
Paris Air Show
The Paris Air Show is a June-occurring event that can be invaluable to the aviation, air transport, aerospace, and aerial defence sectors. It is a pivotal air show that has been taking place in the Le Bourget airport since 1909. The event displays the related sectors' latest innovations, challenge solutions, and market trends. Additionally, it features a diverse range of flight shows and aerial stunts that can inspire the public. This frequently results in the event receiving over 321 000 participants from five continents. Among the attending are leading enterprises such as:
Qatar Airlines;
Daher Aerospace;
Dassault Aviation;
The Boeing Company;
Airbus;
Embraer;
Lockheed Martin;
Bombardier;
Pratt & Whitney;
Rolls-Royce;
AIT;
AIA;
Akzo Nobel;

Bodycote;
Carl Zeiss;
DB Schenker;
Diehl Aviation;
DuPont;
Eaton;
ESA;
Fraunhofer;
Good Year;
Hexagon;
Honeywell;
Hutchinson;
Kawasaki Heavy Industries;
Liebherr-Aerospace;

Michelin;
Novatech;
Oerlikon;
Panasonic Avionics Corporation;
Raytheon Technologies;
Saint-Gobain;
Siemens;
Solvay;
Subaru Corporation;
Teledyne;
Thyssenkrupp;
Turkish Aerospace.

Picture: Paris Air Show
EUROBIKE
Among the pivotal events various industries should consider attending in June is Eurobike. It is a pre-eminent trade exposition, formerly hosted in Friedrichshafen, and since 2022, in Frankfurt. The event attracts over 62 000 participants, including over 60 000 visitors, both trade and public. Such include diverse distributors, retailers, suppliers shipping agents, transport companies and sports experts. This is due to the event presenting the latest bike models, designs, and challenge resolutions. This includes promoting sustainable means of travel, such as using bikes to travel both within and outside cities. It also advertises biking routes, tourist biking destinations and others. Visitors can also participate in various demonstrations and observe stunt shows or championships. Often, the event features leading companies such as Adidas, Karcher, Michelin, Alois Kober, Bosch, Continental, Garmin, Good Year, Panasonic, Yamaha, and Mahle.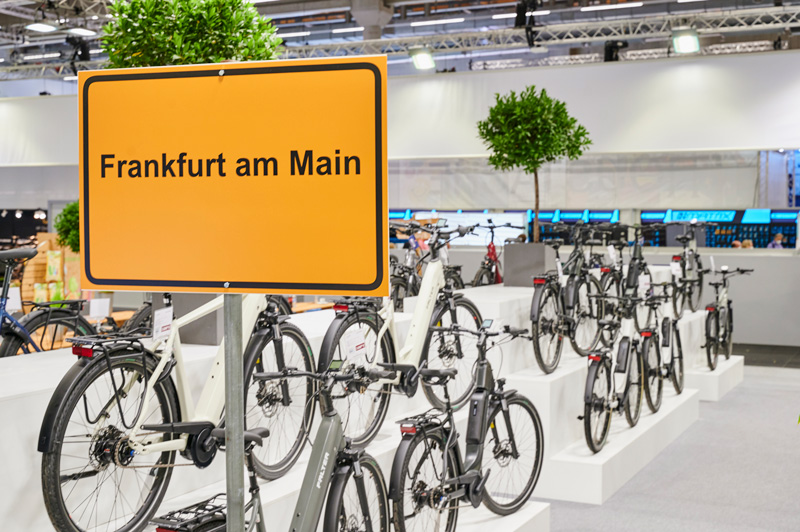 Picture: Eurobbike / Frank Baumhammel
LASER World of PHOTONICS
Various sectors can also look forward to the June-occurring LASER World of Photonics in odd-numbered years. It presents the latest photonics-related wares, innovations, solutions, and applications. Such include new components, technical research, biophotonic medical treatments, and visionary illumination solutions. Additionally, the event discusses the latest challenges and market trends within the industry. Examples include biophotonics in medical engineering, data transmission issues, and sustainability. Frequently, these topics are discussed by leading experts from enterprises such as Hamamatsu, Canon Europa, Isuzu, Merck, Nikon Corporation, Panasonic, and Carl Zeiss. Such leading companies are also among those exhibiting at the event. As a result, the event tends to attract more than 35 000 participants.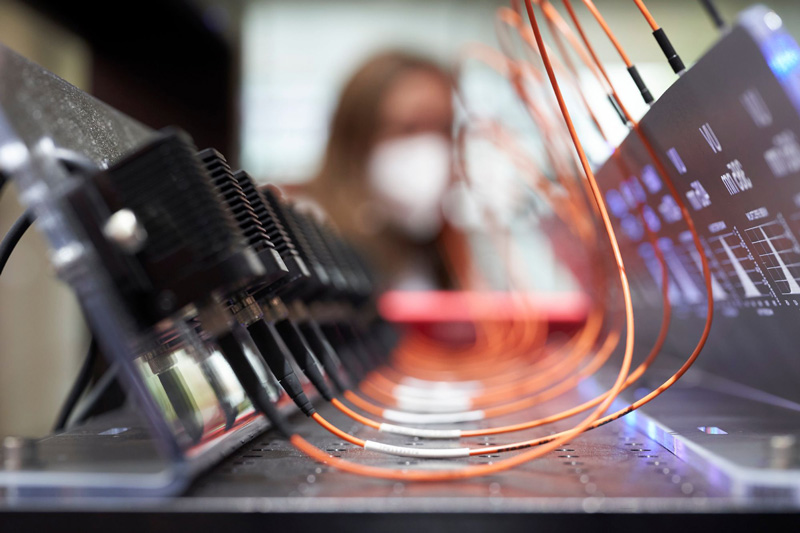 Picture: LASER World of PHOTONICS