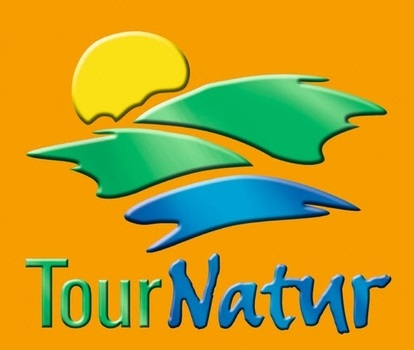 TourNatur
(25 August 2023 - 3 September 2023 )
Location:
Germany , Düsseldorf
Organizer:
Messe Dusseldorf GmbH
About the
event
Update
TourNature/Caravan Salon Dusseldorf will be held as a live event between 25.08.2023 and 03.09.2023. Messe Düsseldorf will serve as the hosting location for the trade fair. It will not feature Covid-19 safety measures due to the removal of the domestic restrictions. The country does not feature travel limitations.
Introduction
TourNatur corners the global outdoor market and allows companies that service and are involved with outdoor sports activities to showcase their products and services, as well as map out emerging industry trends. The international exhibition has a home base in Germany. As of today, organizers predict near 300 exhibitors and 40,000 visitors are going to make an appearance. Don't let all the hotels close to the Messe Düsseldorf get booked to full capacity and land your deal for a hotel booking online with Travel 2 Fairs ltd.

TourNatur offers a rich spectrum of product categories at your disposal – backpacks,air mattresses, caps, accommodation information, climbing gear, climbing shoes, cookware, goggles, GPS units, headbands, hiking boots, hiking clothes, hiking poles, maps, tents and so much more. Over 5000 destinations are going to be presented and visitors can even test out products in real time. Put all your energy and efforts to your goals there and leave all the business travel details to Travel 2 Fairs ltd. Give us a day and we'll provide you with rooms that are within your budget and serviced by public transport for a shorter commute.
Past Editions
2021 Edition
The 60th edition of TourNatur/Caravan Salon was successful, with all participating parties expressing high satisfaction. The edition was held under special auspices due to the ongoing COVID-19 pandemic. High discipline and upholding of the health and safety protocols was one of the hallmarks of the rendition. TourNatur occurred between 27.08.2021 and 5.09.2021 at Messe Düsseldorf. The first main general-interest trade fair in Germany featured 185 000 visitors, with 41% of them being first-time attendees. Top-class business deals and high-quality contacts were among the leading highlights of the event. Another highlight was the premiering of two new segments at Hall 3. These were the Equipment & Outdoor and the Travel & Nature segments, with exhibitors within these sectors expressing satisfaction from the debut. A total of 653 exhibitors from 31 countries presented their latest wares.
2022 Edition
The 61st edition of TourNatur occurred as part of Caravan Salon Dusseldorf. The live events occurred in Messe Dusseldorf without implementing Covid-19 safety measures due to the improved pandemic situation. The events received 235,000 visitors from 72 countries and 736 exhibitors from 34 nations.
Our visitors
for the event
Our
Clients