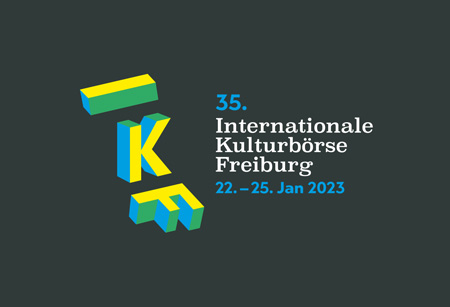 Internationale Kulturborse Freiburg
Location:
Germany , Freiburg
Organizer:
FWTM GmbH & Co. KG
About the
event
Update
Internationale Kulturborse Freiburg 2022 has been cancelled. Organisers had to opt for such a difficult decision due to the ongoing pandemic. The event will take place instead between 22.01.2023 - 25.01.2023 as a face-to-face exhibition. The venue of choice is the Freiburg Exhibition Centre. It will feature the latest and strictest Covid-19 prevention measures in place. This will include a 3G entry policy as well as social distancing. Attendees need to present vaccination passports or negative test results before entering the venue. Additionally, they must avoid physical forms of greeting, such as handshakes.
Introduction
Freiburg, Germany is going to be the centre of a whirlwind of cultural activity that is going to draw thousands from the region and countries all over the world. We are, of course, talking about the famous Internationale Kulturborse Freiburg. The international trade fair program celebrates culture, arts, and stage products of all kinds. Beat the large crowd projected to visit and book your hotels for Internationale Kulturborse Freiburg at preferential prices through Travel 2 Fairs ltd. Your hotel booking online is custom picked to match your budget.
Business travel demands time and energy to put together – resources that are not freely available around the clock. Focus all your energies on your participation and business, and leave your stay to the experts at Travel 2 Fairs ltd. Our database features establishments across every quarter in Freiburg, so you can specify your locations and minimize travel expenses. Internationale Kulturborse Freiburg overwhelms with its over 180 live shows that span theatre, varieté, gala, cabaret and comedy, jazz, world music pop, rock, dance, and performances. Immerse yourself in the production process, knowing that your travel arrangements are in capable hands.
Our visitors
for the event
Our
Clients