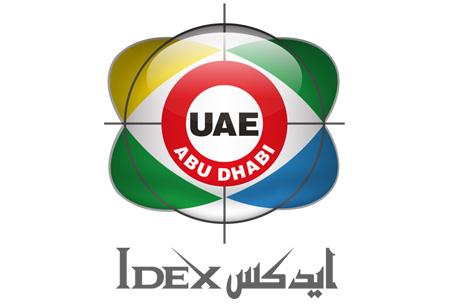 IDEX
(20 February 2023 - 24 February 2023 )
Venue:
Abu Dhabi National Exhibition Center
Location:
UAE , Abu Dhabi
About the
event
Covid-19 Update
IDEX is another exhibition that has managed to make a full return with a physical edition during the coronavirus pandemic in 2021. The latest edition saw a remarkable turnout and proved why live trade events are still powerful forces when it comes to sales and procurement. ADNEC Abu Dhabi National Exhibitions Company has already confirmed the next edition. IDEX 2023 will be run at Abu Dhabi National Exhibition Centre from 20.02.2023 until 24.02.2023. The event concept is face-to-face. The organisers will upgrade COVID-19 protective measures already put in place. The main objective is to minimise the spread of the virus on the exhibition grounds.
Calling Card
IDEX stands short for International Defence Exhibition & Conference. It's a major international exhibition for the defence sector considering and performs a special role for markets in the Middle East. Over the course of nearly three decades, IDEX has done much to local consolidate markets and bring international business opportunities to the region. You can say the exhibition is a central meeting point for world powers from the West and East. It's also one of the biggest platforms for the procurement of defence technology and equipment, and visitors have access to all the newest innovations on the market. The event is held every two years in Abu Dhabi, UAE and shares the stage at Abu Dhabi National Exhibition Center alongside NAVDEX, which is the Naval Defence Exhibition respectively.
Business Potential
As we've already covered, IDEX is an instrumental exhibition for the defence sector and nowhere is this so apparent as in the product portfolio. The exhibition halls cover rockets, tanks, guns and other weapons, ammunition, military equipment, warships and protective gear. Basically, the full value chain is represented under one roof. This is why exhibitors will have a chance to meet with high-ranking personnel from government departments, the armed and naval forces, and the private sector. Chiefs of staff, defence ministers, and army, navy and air force commanders are a common sight during the exhibition. Although you have representation from European markets, the biggest numbers in terms of attendance come from UAE, Oman, Bahrain, Kuwait and Saudi Arabia, North Africa, the Asian Subcontinent and the GCC.
Did You Know?
What makes IDEX a standout event in its industry is the fact that organisers have created a large demo area, where one can observe tactical weapons, military vehicles and other equipment in full action. You don't just get to see the new models, but also experience their performance. IDEX is under the direct patronage of His Highness Sheikh Khalifa Bin Zayed Al Nahyan, President of the UAE. Last but not least, we should highlight the International Defence Conference (IDC) held during IDEX. It's a major high point for the exhibition as a whole and dives deep into technological advancements and disruptive technologies. You have thought leaders, policy makers, influencers, researchers and futurists opening many possible futures ahead of us.
Your Hotel Room in Abu Dhabi
Don't miss out on the deals on hotels close to Abu Dhabi National Exhibition Center and book a hotel during IDEX through Travel 2 Fairs ltd. You give us a list with criteria – price range, number of beds, preference in location and star category. We use this to send you a list with tailored offers. You have more time and resources to pool into your IDEX visit. Travel 2 Fairs ltd prioritizes your comfort while in Abu Dhabi and positions you near public transport for a quicker commute. If there's no such option, you can turn to us for a rent-a-car. Another service we offer our clients is the airport transfer, which is available upon arrival and upon departure.
1300+
international exhibitors
133,000
sq m of exhibition area
Our visitors
for the event
Our
Clients