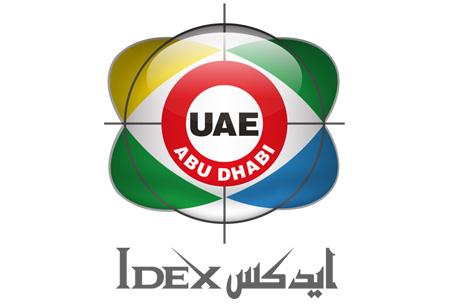 IDEX
(20 February 2023 - 24 February 2023 )
Location:
UAE , Abu Dhabi
About the
event
Update
From the 20th to the 24th of February 2023, the ADNEC will serve as the host location for IDEX 2023. Face-to-face is the concept of the event. The organisers will upgrade the Covid-19 protective measures already put in place.
Preface
IDEX (International Defence Exhibition and Conference) is a pivotal defence and security trade exhibition. It is a must-attend event for over 131 000 participants from six continents. This includes Asia, Europe, Africa, Australasia, and the Americas. The Abu Dhabi National Exhibition Centre (ADNEC) serves as the biannual event's host location. IDEX enables diverse participants from the defence and security industries to complete varied goals, such as forming strategic partnerships. As a result, international leaders, decision/policymakers, agents, and CEOs attend IDEX Messe Abu Dhabi. They represent leading businesses, various armed forces and government departments. Such participants comprise over 170 international delegation boards. They are also present as part of the over 1 200 exhibitors, 84% of whom represent a foreign country. This includes China, the Russian Federation, the United States, Germany, Brazil, and others. Such attendants present their latest innovations on 155,000 m2 of space, including over 30 national pavilions. Due to such reasons, 57% of the visitors attend to remain up-to-date on the latest modernisations. Additionally, 93% consider the event to be vital for their business. Also, 99% of the attending reconfirm their attendance for the next iteration.
About IDEX Abu Dhabi
IDEX features a comprehensive event schedule that provides information on various important subjects. Examples include new challenges, trends, innovative solutions and services. One of the centrefold sub-events is the International Defence Conference. It discusses topics like AI and extended realities' social and economic impact. Participants also should not overlook the various live demonstrations and the Innovation Journey. The IDEX Workshop Sessions are also a must-attend.
IDEX receives many leading companies as exhibitors, such as:
Airbus

Boeing

Michelin

Daimler Truck

Teledyne

Rolls-Royce

Dassault Systemes

Diehl Defence

DuPont

Embraer

Kia Corporation

Hutchinson

Lockheed Martin

Hyundai Rotem

Motorola

Kaercher

Kawasaki

Swarovski Optik

Webasto

Safran
IDEX Abu Dhabi Accommodation
Book convenient accommodation for IDEX Exhibition in Abu Dhabi with Travel 2 Fairs Ltd.
All that is necessary is to inform us about the number of rooms, the desired location and how much you wish to spend. Travel 2 Fairs Ltd manages the rest. Book hotels close to ADNEC and reduce commuting time. We can inform you of the best routes to take to the venue. Asides from affordable hotel accommodation for exhibitions, we also provide transport services. One way to travel to your hotel is to have a rent-a-car wait for you at the airport. Another is to schedule an airport transfer in both directions.
Event information might be outdated because of the coronavirus pandemic. More information is available from the organiser.
Past Editions
IDEX Abu Dhabi 2019
Over 124 000 visitors, over 1 200 journalists and over 1 300 exhibitioners attended the IDEX Exhibition Abu Dhabi 2019. More than 40 participant countries took part in the exposition.
IDEX Abu Dhabi 2021
The 2021 iteration was hosted in a hybrid format due to the coronavirus pandemic. The rendition, which succeeded the IDEX 2019 Abu Dhabi, featured a high attendance rate, given the global situation at the time of its hosting. It received over 62 000 attendants and 900 exhibitioners. A total of 59 countries were represented during the iteration held in ADNEC.
1300+
international exhibitors
133,000
sq m of exhibition area
Our visitors
for the event
Our
Clients