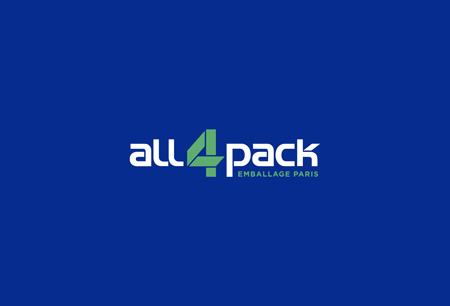 All4Pack 2024
( 4 November 2024 - 7 November 2024 )
About the
event
Update
All4Pack 2024 will occur between the 4th and 7th of November 2024. Paris-Nord Villepinte will not include coronavirus safeguards. This is due to France countermanding its pandemic restrictions.
Preface
All4Pack (Salon All4Pack Paris) is a pivotal trade event that occurs biannually in Paris-Nord Villepinte. There is a detailed overview of the packaging industry by showcasing up-to-the-minute packaging tendencies and conceptions. It also enables the completion of goals such as networking and brand recognition earning. This results in attendance rates of over 1,350 exhibitors and around 80 000 visitants from 100 nations. A notable detail about All4Pack is that 90% of the attendees express high satisfaction with their participation. Additionally, the event features many company heads, buyers, R&D managers, product specialists and logistics experts as attendants.
About All4Pack
Salon All4Pack Paris attracts members from the packaging industry, such as the ones related to machinery, technology, materials, and aids. It also features members from related sectors such as confectionery, medical, transport, and others.
Participants can meet various business goals via the detailed event schedule. It features showstoppers such as the All4Pack Innovations competition, the "Zero Impact" village, the Conference Area and the Guided Tour. They also include a comprehensive exhibition. It features the wares of leading companies such as:
Asteria Group;
Beckhoff Automation;
Bosch Rexroth AG;
Canon.
All4Pack Accommodation
Procure suitable accommodation for All4Pack with Travel 2 Fairs Ltd. All that is necessary is to inform us about the rooms you need, how much you wish to spend, and your desired location. Travel 2 Fairs Ltd addresses the rest. Secure accommodations close to Paris-Nord Villepinte. This will improve your commuting time by gaining invaluable public transport access. We can inform you of the top-quality routes to take to the locale. Apart from reasonable lodging accommodation for expositions, we likewise provide transport services. One travel method to your hotel is to have a rentable car expecting you at the airport. Another is to schedule an airport transfer in both directions.
Event information might be outdated because of the coronavirus pandemic. More information is available from the organiser.
Past Iterations
All4Pack 2018
80 000 experts attended Salon All4Pack Paris 2018 and stated a 90% contentment rate. This iteration also supplied the possibility to show 400 new exhibiting companies and 300 innovations.
All4Pack 2022
The 2022 iteration featured approximately 45 000 experts from 80 countries and 1 100 exhibiting companies, with 50% from abroad. The rendition occurred as a live trade exhibition without implemented coronavirus safeguards. This was due to the country countermanding its pandemic restrictions.
1350
Exhibitors & brands showcased
1100
Business meeting in 4 days
88%
visitors satisfaction
Our visitors
for the event
Our
Clients