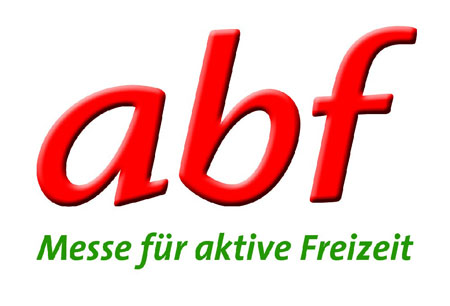 abf 2024
(31 January 2024 - 4 February 2024 )
Organizer:
Fachausstellungen Heckmann GmbH
About the
event
Update
The new official dates for Abf's latest edition are January 31st to February 4th, 2024. Messe Hannover will not include coronavirus precautions due to the repealing of the country's pandemic restrictions. Likewise, Germany at present, does not incorporate travel limitations.
Abf – A Brief Introduction
Abf is the perfect event for you to learn the newest trends in the world of travel, sports, and camping and increase your visibility among professional visitors and end consumers. Germany has one of the best-developed travel and camping cultures in Europe, so Abf gives you access to an enthusiastic audience. Attendance is in the tens of thousands, and the last edition almost hit 92,000 visitors in total. In comparison, there were only about 700 exhibitors at the exhibition centre. That is more than enough to do some market research, study competitors and sell your products and services.
An Industry Profile
There are five zones at Abf – travel and holiday, bicycle and outdoor, caravanning and camping, auto and accessories, active and fit. Altogether, they cover the entire value chain for the travel and leisure time sector. You have access to travel destinations and packages, as well as equipment and accessories for you and your car. Product groups include motor vehicles, caravans, bicycles, sports and fitness equipment, e-bike cargo bikes, BMX, e-skateboards, hoverboards and e-scooters. You are able to see, touch and test our products and there are plenty of activities such as the kids and teens area.
Travel 2 Fairs Takes You There
Travel 2 Fairs ltd handles your hotel reservations for Abf at an affordable price. We are well experienced with accommodation for trade shows and know Hannover, Germany by heart. Whether it is a low-cost hostel you are after or a spacious apartment, our personal travel assistants are there to give you what you need. You can choose to be located in the vicinity of Messe Hannover for a commute that lasts a few minutes. You can also stay in the city centre. Travel 2 Fairs ltd has experience accommodating groups of all sizes. From a few people to a group of twenty, we will find you a suitable place.
Past Iterations
Abf 2023
The 2023 iteration of abf signified the event's successful restart. The live trade exhibition, held in Messe Hannover, did not feature coronavirus precautions. This was due to the repealing of the country's pandemic restrictions. The iteration was attended by 91 000 visitants and 500 exhibiting firms. 82% of the visiting would attend the next abf, and 87% would recommend the fair to other industry members.
Our visitors
for the event
Our
Clients