What pre-eminent events will occur until the end of 2023?
22 Aug 2023
August is considered by many to be a time for relaxation. Yet, for many industries, it is when they prepare for the upcoming autumn and winter months. This is due to the month providing an opportunity to prepare for the next period, including creating new partnerships. Often, such occur during the hosting of various pre-eminent events. This includes the ones that will take place by the end of 2023. What pre-eminent events will be held until the end of 2023? Here are some of the must-attend events to consider:
Gamescom
Gamescom is among the pre-eminent events occurring until the end of 2023. The trade exposition is pivotal for the video and computer games industry. It is also a leading event for the aviation, automobile, electronics, merchandising, and telecommunication sectors. This is due to the trade expo presenting the latest video, games, merchandise, electronics, and simulation programs. This includes the up-to-the-minute innovations of pre-eminent companies such as:
Razer;

CAPCOM;

Epic Games International;

Microsoft;

Asus;

Trust Gaming;

Amazon Web Services/Amazon Games;

Siemens;

Warner Bros;

Airbus;

BenQ;

LEGO;

Konami;

HP;

Ford Motor Company.
More than 266 100 participants attend the event as a result. This includes 265 000 visitants from more than 100 nations. Additionally, the event features a significant digital presence. For instance, the complementary digital platform receives 130 000 000 views. 12 000 000 of them occur during the Opening Night Live. Furthermore, Gamescom 2022 was Twitter's #1 worldwide trend ten minutes after its inauguration.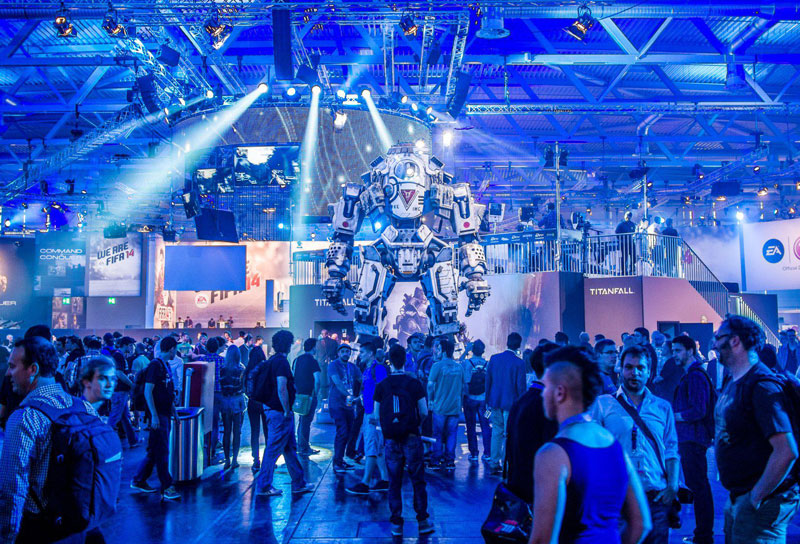 Image: time news
IFA Berlin
Another pre-eminent event various industries should look forward to is IFA Berlin. It is among the most pivotal and leading events for over ten sectors. This includes electronics, retail, wholesale, education, media, HVAC, IT, interior design and fitness. It also is a must-attend for telecommunications, health, security, transport, and financial sectors. This is due to the event showcasing the newest conceptions and electronic wares. Such include fitness apps, home electronics, security systems, et cetera. As a result, IFA de Berlin receives more than 164 500 attendants. One such instance is IFA Berlin 2022. It featured over 161 000 visitants, more than 1 000 exhibiting firms, and over 2 500 media specialists. Among the exhibitants were leading enterprises such as:
Asus;

Bosch;

LG;

Nokia;

Samsung;

Fitbit;

Huawei;

Schneider Electric;

Tesla;

Mercedes-Benz AG.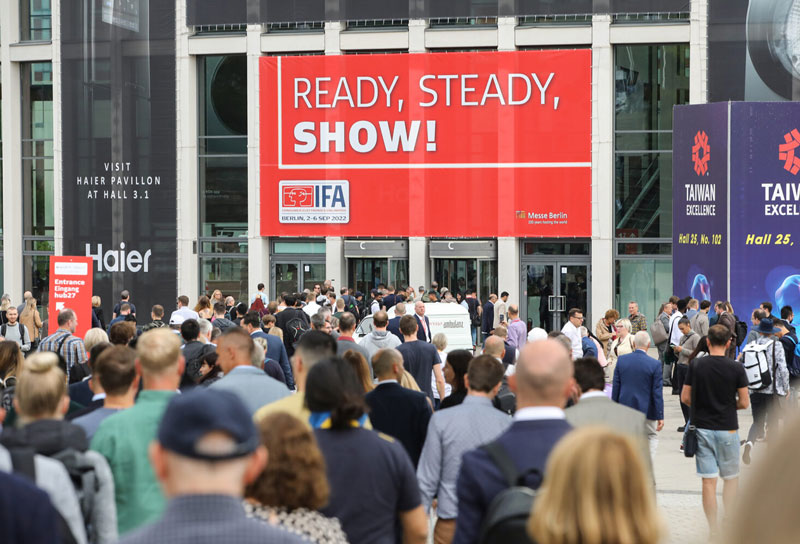 Image: ertonline
IAA Mobility
IAA Mobility is likewise a pre-eminent trade exposition set to occur by the end of 2023. It is a pivotal mobility trade expo that attracts 400 000 participants on 260 000 m2 of event space. This is because of the presentation of the latest mobility, electronics, cycling, aviation and IT innovations. This includes the latest wares of Bose, Continental, BMW, Hyundai, Renault, and Audi. They also feature IBM, Huawei, Cupra, Michelin, Dolby, Airbus, Dassault Systems, Smart, Kia, Seat and Uber. The event additionally receives high media coverage. This is due to the presence of 3 500 media specialists. This includes representatives of Deutsche Telekom, RTL 2, YouTube, Bloomberg, Facebook, Google, and TikTok.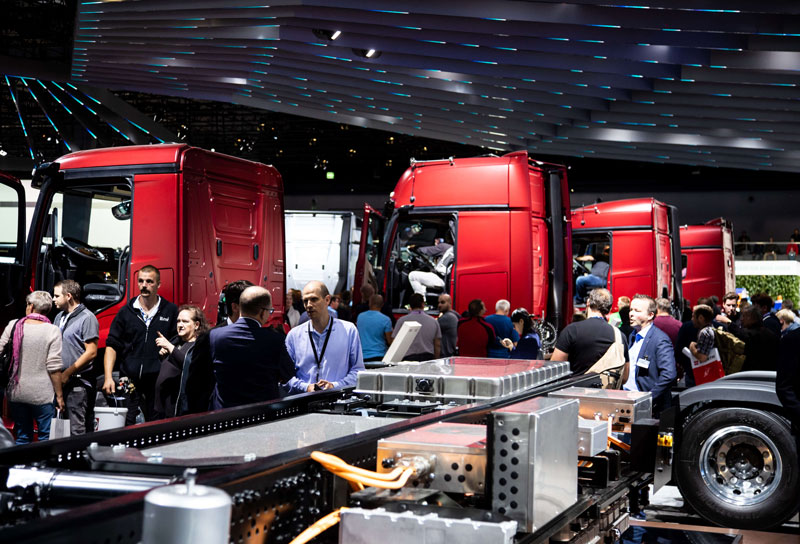 Image: iaa
Frankfurt Book Fair
Another pre-eminent trade exposition set to occur until the end of 2023 is the Frankfurt Book Fair or Frankfurter Buchmesse. It is a leading event for the education, book publication, printing, film, media, and electronics sectors. This is due to the event often featuring over 190 400 participants. This includes a high presence of visitants (180 000) and media specialists (6 400). This includes members of companies such as TikTok and Spotify. Additionally, the over 4 000 exhibitants include pre-eminent publishing companies. Examples feature Penguin Random House, Scholastic, HarperCollins, Oxford University Press, Merriam-Webster, and Magic Cat Publishing Ltd.
Image: Arne Dedert/dpa/picture/alliance
Host Milano
Members of the global hospitality industry can look forward to Host Milano 2023. It is one of the central HoReCa trade expositions that attracts over 152 700 participants from the sector. It also receives members from related industries such as interior design, architecture, F&B, tourism, and aviation. This is due to the event combining vertical specialisation with supply chain affinities. It accomplishes it by presenting the latest consumer patterns, hospitality forms, and innovations. This results in the event attracting diverse attendants ranging from architects to bakery specialists and hotel chain representatives. This includes leading companies such as:
DuPont Plexiline;

Electrolux Professionnel Sas;

Everlasting Srl;

Kai Europe;

Liebherr-Hausgeraete GmbH;

Miele Itala Srl;

Spar Food Machinery MFG.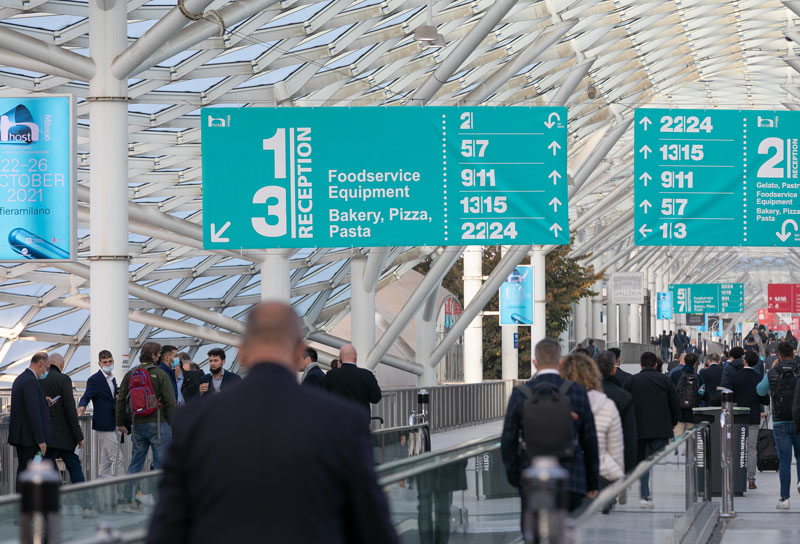 Image: Host Milano
CIIE
Many global industries should not overlook attending CIIE (the Chinese International Import Exhibition). It is among the country's and the world's leading trade expositions for over ten sectors. This is because the event presents the latest wares within seven exhibition sectors. These include consumer goods, medical equipment, trade-in services, IT, automobile, and agricultural goods. As a result, the event attracts over 352 800 participants. This includes over 2 800 exhibitants, with at least 285 representing the Fortune 500 list. This includes leading companies such as Mondelez, Danone, Daimler, Nokia, Microsoft, Mitsubishi, Henkel, Swarovski, Decathlon, Nike, Bosch, Honeywell, Toshiba, Pfizer, Marriott International and Dassault Systemes. This often results in many highly productive trade deals. One such example was CIIE 2022. It resulted in the generation of 73 520 000 000 USD, with 285 of the Fortune 500 enterprises significantly contributing to this result.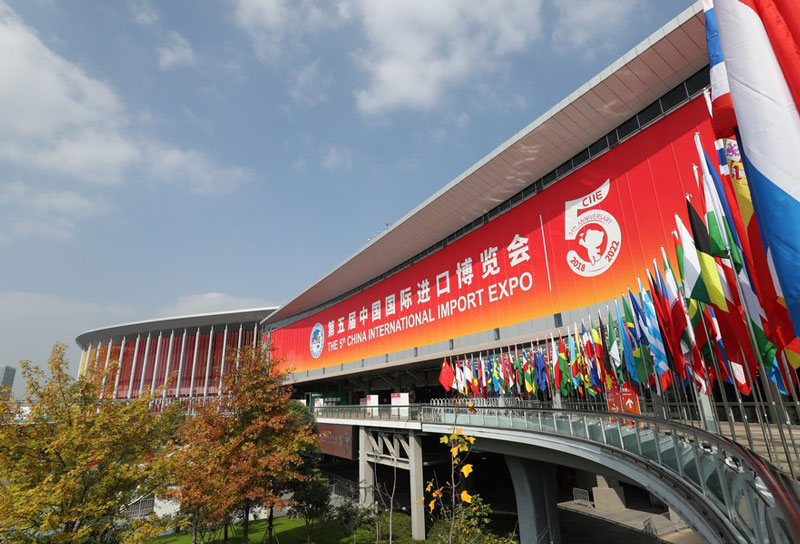 Image: xinhua