The must-attend wine industry trade fairs of 2023
3 Nov 2022
The must-attend wine industry 2023 trade fairs
Learning about the latest industry news and presenting the newest vintages is essential for winemakers. It ensures that such professionals can maintain competitiveness within the industry. Yet, completing such goals can be challenging, especially throughout the year. However, there are means of reducing the difficulties of accomplishing such business aims. Among them is attending leading wine industry trade fairs. There are several events which should be within such a professional's itinerary.
Vinexpo Paris and Wine Paris (13.02.2023 – 15.02.2023)
Vinexpo Paris and Wine Paris are among the leading trade fairs for the wine industry. They occur for three days in Paris Expo Porte de Versailles. They attract over 32,000 participants from over 50 countries, including Australia, Canada, Chile, Spain, South Africa and Georgia. Exhibitors such as Sans Pareil Estate and Dominio Basconcillos represent them. The trade fairs present the latest market trends, innovations, opportunities, and challenges. A comprehensive exhibition, complementary conferences, round tables and master classes showcase these topics. The sub-events allow participants to prepare for the upcoming months and expand their networks. Vinexpo Paris is the central event of the Vinexpo series.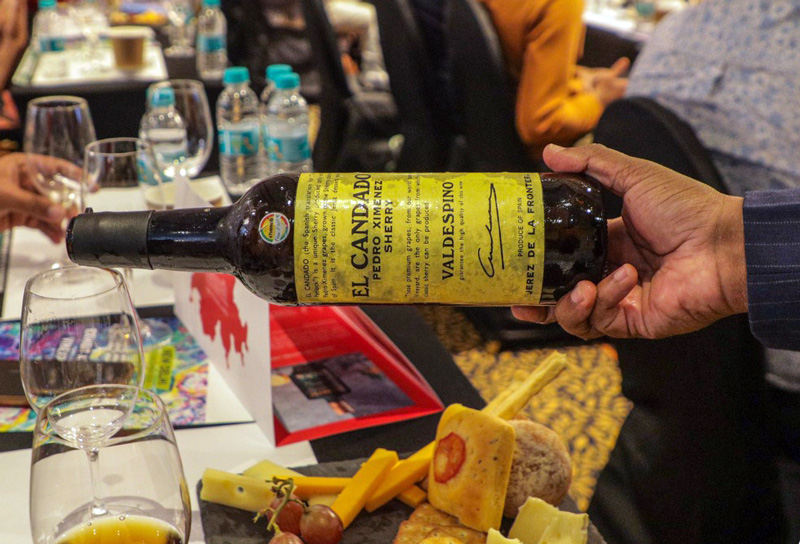 Picture: Vinexpo Paris
ProWein Dusseldorf is the central event of the ProWein series. It is an annual trade show that showcases the latest global standards for the sector. This results in over 68,000 participants attending the editions. The group comprises around 62,000 visitors and over 6,500 exhibitors. They gather in Messe Dusseldorf to examine the latest trends and industry innovations. More than 500 sub-events present such essential topics. These include the ProWein Forum, Trend Hour Tastings, and the Same but different bar. Such micro-events present information for 300 growing regions from more than 50 nations. Examples include France, Australia, the USA, Argentina, South Africa and Japan. These are represented by leading companies such as:
Kolanne Null
Nassau Free
Meininger Verlag
Siegfried Rheinland Dry Land
Dr.Jaglass GmbH
Alfred Schladerer GmbH
HEIMUT Distillers
Global Wine & Food Trade SL
Berlin Distillery Kreutz GmbH
Neuer Bierkultur GmbH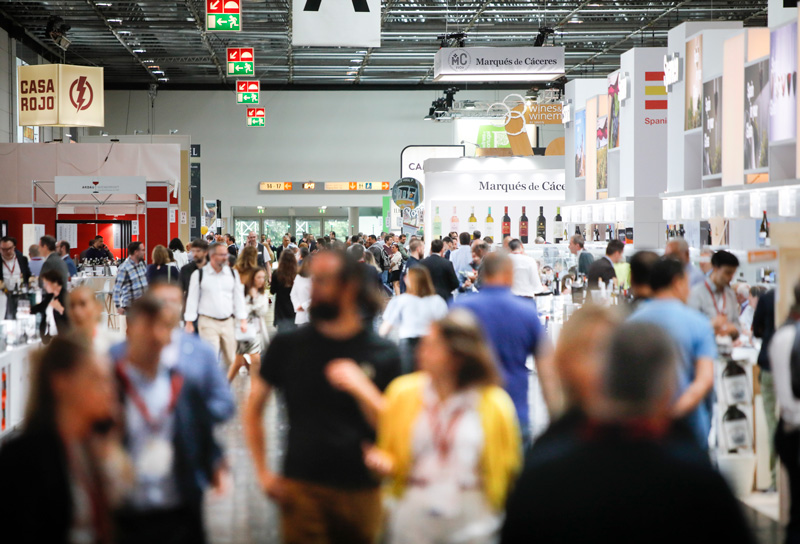 Picture: Messe Düsseldorf / ctillmann
Vinitaly (02.04.2023 – 05.04.2023)
Vintaly is a pivotal wine and spirits exhibition held annually in Verona Fiera. It attracts over 4,000 exhibitors and around 88,000 visitors from over 50 nations. The exhibition presents the newest mixology, marketing and wine-making trends. It additionally showcases certified organic wines and supply chain innovations. Various sub-events show such wares, including:
the DoctorWine Selection
Vinitaly Design
Enolitech
Micro Mega Wines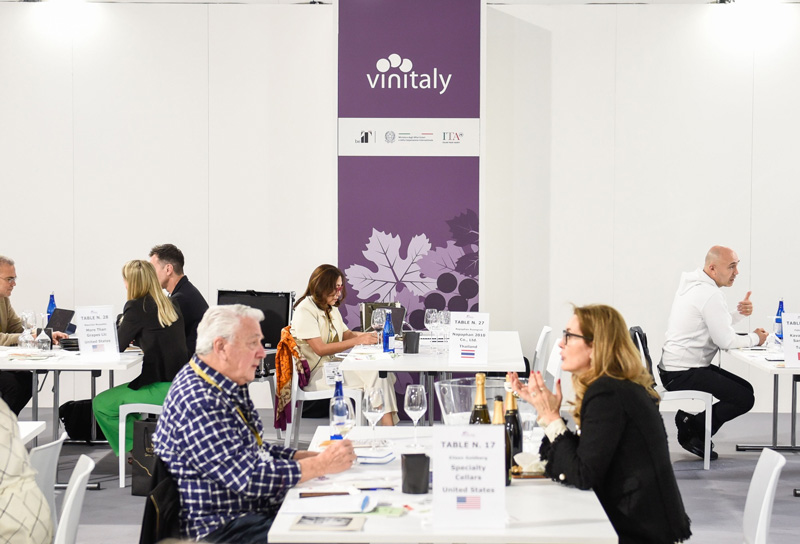 Picture: Vintaly

There are also over 70 wine-tasting sub-events in the support schedule. Examples include the Iconic Women in Italian Wine and Young to Young Shows.
The London Wine Fair is a must-attend for many wine industry specialists. Olympia London in London serves as its host location. It is the presentation stage for the trendiest wine product assortments, including non-alcoholic variants. Over 1,000 exhibitors present these. More than 13,000 visitors who represent over 20 countries inspect their wares. Such nations include Argentina, Chile, Australia, and the UK. Attendants, additionally, can expand their knowledge via showstoppers such as the Education Zone and the Industry Briefings.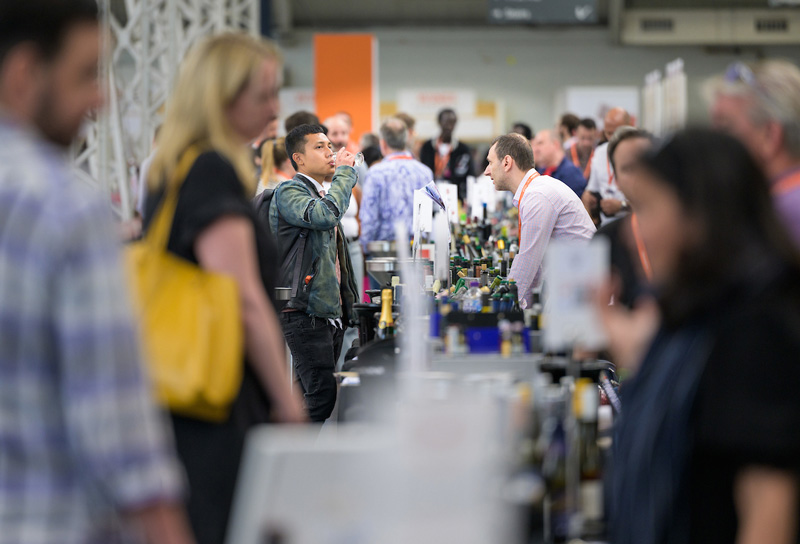 Picture: London Wine Fair
Vinexpo Asia (23.05.2023 – 25.05.2023)
Vinexpo Asia (formerly Vinexpo Hong Kong) is one event that comprises the Vinexpo series. The Marina Bay Sands within Singapore serve as its hosting location. It attracts key decision-makers from the Asian-Pacific wine market. Such attendants participate in a varied and extensive support programme that enables the completion of various goals. Among them are networking and conducting business. The programme features a first-class exhibition and comprehensive conferences that provide detailed information on diverse topics. Such include innovative technological solutions, new vintages, grape varieties and others. These are discussed by leading wine cooperatives, specialised institutions, importers, distributors, and sommeliers. As a result, the event receives over 1,400 exhibitors and more than 5,000 visitors during its editions.
Established in 1985, Forum Vini is one of the leading trade fairs for the wine industry. It is a trade fair held annually in the MTC World of Fashion Center. It attracts over 10,000 participants, including more than 9,000 visitors. Such attendants gather to study the newest wine accessories, cellar technologies, services, and vintages, including over 2,700 wines. Retailers, producers, suppliers, and sommeliers examine such wares. Such professionals also take part in various sub-events. Examples include exclusive masterclasses, seminars on tastings, detailed specialised shows and networking sessions.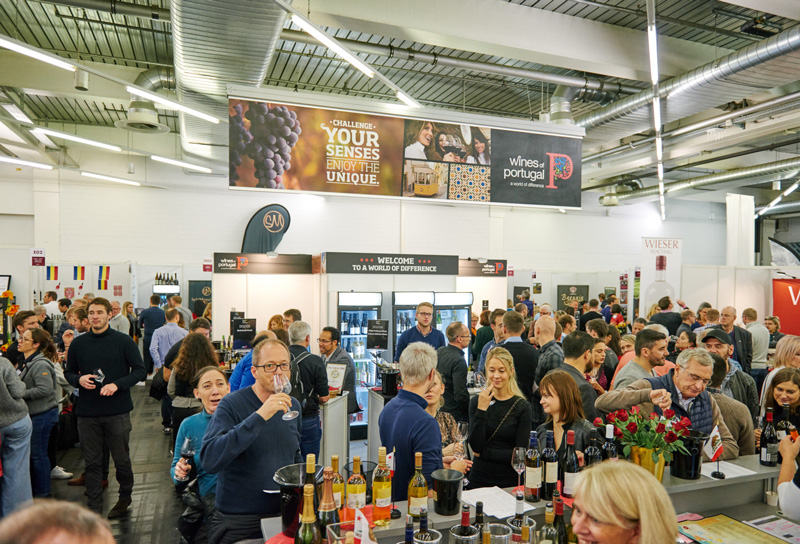 Picture: Forum Vini
SITEVI (Nov 28, 2023 – Nov 30, 2023)
Viticulture is the central sector of the wine industry, as it provides the fruit for wine and spirits production. Due to its importance, winemakers must remain informed about the latest means of tending to such crops. SITEVI is one of the leading trade fairs that completes such goals via its extensive event schedule. It provides information on the newest disease prevention, soil control, and grapevine care methods. It also details the latest best practices, developments, and equipment for the sector through showstoppers such as the SITEVI Forum and the SITEVI Innovation Awards. As a result, the event often features more than 50,000 visitors and around 1,000 exhibitors from more than 15 countries.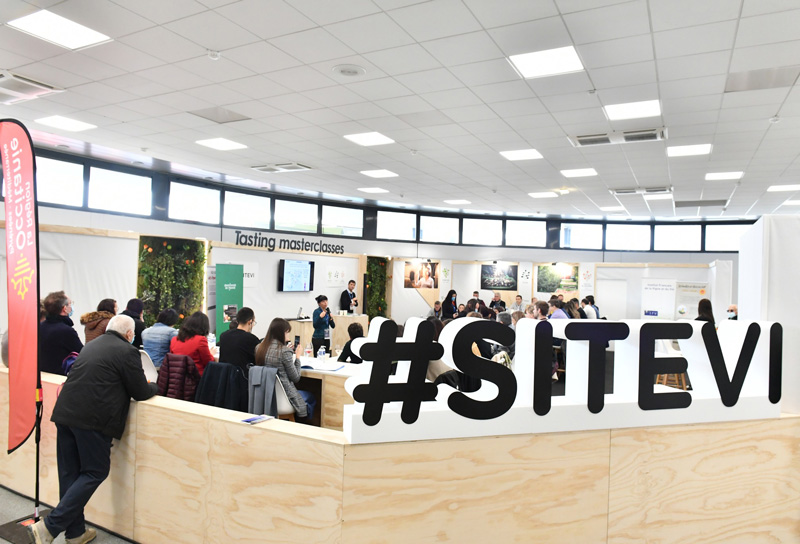 Picture: SITEVI