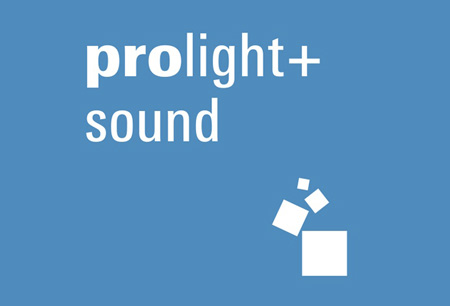 Prolight + Sound
(26 April 2022 - 29 April 2022 )
Location:
Germany , Frankfurt am Main
About the
event
Prolight + Sound, the trade show for light, audio, and sound media events, will return for its 2022 live edition on April 26th to April 29th at the Messe Frankfurt in Frankfurt, Germany. The venue's comprehensive health and hygiene concept includes active visitor management, social distancing, regular sanitation, and pre-packaged catering.
The entertainment industry is gathering Frankfurt, Germany to investigate what the cutting-edge tech innovations are in integrated systems and creation, lighting and sound at the Prolight + Sound. The international trade fair is going to feature exhibitors from all over Europe that create an in-depth overview of the entire value chain. Prolight + Sound is best known for its rich product assortment – lighting, sound and stage technology, media technology, systems integration, event equipment, decoration and broadcasting. You also have the following highlights to anticipate at the event:
Business opportunities are high as the audience turn out for the last edition wound up well over 90,000 international visitors from all over the world;
The same goes for industry press attention thanks to the 800 accredited journalists that are also present for the entire run of the fair;
The support program relies on hands-on, practical education and to that end there's a lineup of workshops, product presentations and seminars.
Showcase your latest product or service with confidence by leaving your online hotel reservation for trade fairs to Travel 2 Fairs ltd. This is your custom way to do business travel. Unburden your responsibilities surrounding your business trip and have Travel 2 Fairs ltd create a custom list with the best hotel prices for Prolight + Sound. Hotels are plentiful in Frankfurt and we know the right ones in every price category. We do all the screening and choose hotels with the best access to public transport. What's better – we do this in a day! We want you to have a smooth work trip, so we also include additional services. Travel 2 Fairs ltd has experience with scheduling airport transfers for groups as large as twenty or as small as two. There's also the possibility to reserve a rent-a-car, which will wait for you wherever you wish.
Our visitors
for the event
Our
Clients