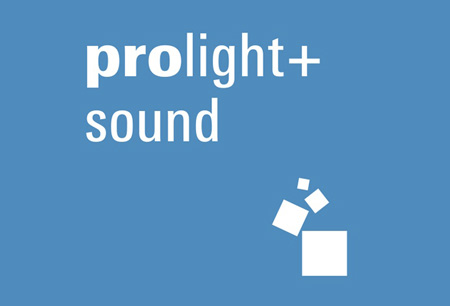 Prolight + Sound 2024
(19 March 2024 - 22 March 2024 )
Organizer:
Messe Frankfurt GmbH
About the
event
Update
Prolight+Sound 2024 will take place at Messe Frankfurt in Germany. The event will be held between the 19th and 22nd of March, 2024. The fair will be in an in-person format. Germany does not have domestic or travel Covid-19 safety regulations.
Preface
Prolight + Sound is the global media and entertainment technology industry's main event. It is the showcasing location for the best practices and latest technological solutions. This allows visitors to experience the effects of the newest innovations. Prolight and Sound are also where many decision-makers meet. These include venue operators, corporate event managers, stage designers, and studio operators. Prolight und Sound Frankfurt is held at Messe Frankfurt and is among Frankfurt's key events.
The Prolight und Sound event is a valuable source of new contacts and information. The event receives delegates from educational institutions, public authorities, and commerce industry professionals. Event venue managers are also among the attending. Likewise, architectural/engineering/planning services providers and music industry professionals visit. Event service organisers, media, skilled trades, and music therapy specialists also attend.
Prolight and Sound Frankfurt feature a high rate of attendance. For instance, 85,000 visitors and 1,606 exhibitors attended one edition. Attendees represent 131 countries, including the Netherlands, China, and Spain.
About Prolight + Sound
Prolight + Sound is an event fair with several industry goals as its intent. These include networking, gaining recognition and information exchange. The event incorporates diverse events and zones to achieve such goals. The zones include the ProStage, Prolight, ProAudio, ProMedia, and ProEvent areas. These zones often feature new locations, such as the Pro DJ SMF. The exhibition space can also include new zones, such as the Future Hub. Each of the zones has its own focus area and program. For instance, ProStage focuses on wares related to stage configurations and preparations. Such include stage lights, props and microphones.
The fair also includes a series of conferences. Among the notable ones that act as keynotes is the Manufacturer's Forum. Each keynote discusses a central topic such as sustainability, digitalisation, et cetera. The fair's main program also includes ample opportunities for gaining recognition. Among them are the award ceremonies. These include the Sinus and Opus Awards. The Sinus Awards, for example, honour creative and artistic solutions in audiovisual installations.
Among the notable participant companies are:
ACME;
CHAUVET Professional;
Conductrix-Wampfler;
Disney Cruise Line;
Panasonic Marketing Europe.
Both visitors and exhibitors represent a large group of industries. These include commerce, the music industry, lighting, multimedia, broadcast and television technology, and media.
Prolight + Sound Accommodation
Procure suitable accommodation for Prolight + Sound with Travel 2 Fairs Ltd. All that is necessary is to inform us about the rooms you need, how much you wish to spend, and your desired location. Travel 2 Fairs Ltd manages the rest. Reserve lodgings adjacent to Messe Frankfurt and gain valuable access to public transport. We can advise you on the best routes to take to the venue. Aside from affordable hotel accommodation for exhibitions, we also provide transport services. One way to travel to your hotel is to have a rent-a-car wait for you at the airport. Another is to schedule an airport transfer in both directions.
Event information might be outdated because of the coronavirus pandemic. More information is available from the organiser.
Past Iterations
Prolight + Sound 2022
Prolight + Sound 2022 occurred between 26-29.04.2022. The edition was held as a live trade show at Messe Frankfurt and did not incorporate strict coronavirus precautions. This was due to the country removing its domestic regulations in April 2022. Prolight and Sound 2022 were attended by 391 exhibiting firms and 19 121 visitants. The visitors represented 93 countries, while the exhibitors represented 32 nations.
Prolight + Sound 2023
Prolight + Sound 2023 occurred as a live trade exposition between 25-28.04.2023. It attracted more than 27 500 visitants from 113 nations (including over 600 young people) and 457 exhibiting firms from 34 countries. 88% of the exhibiting and 83% of the visiting achieved their business aims during the iteration. Similarly, 51% of the visitants and 56% of the exhibiting firms were from abroad. The iteration also featured a 50% increase in visiting and a 24% increase in the exhibiting attendance rate compared to 2022.
Our visitors
for the event
Our
Clients