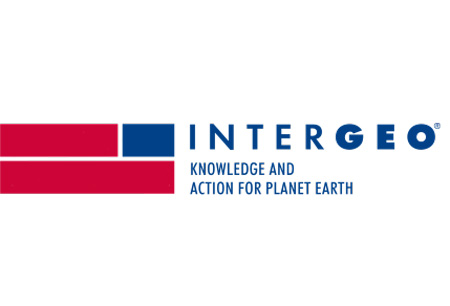 INTERGEO
(10 October 2023 - 12 October 2023 )
Location:
Germany , Berlin
Organizer:
Hinte Messe und Ausstellungs GmbH
About the
event
Update
Organisers will proceed with the hosting of the 2023 edition of INTERGEO. INTERGEO 2022 will take place between 10.10.2023 and 12.10.2023 as a face-to-face exhibition. The in-person event will take place at Messe Stuttgart and will not have severe COVID-19 prevention measures in place for the time being. This is due to the removal of the country's pandemic-related restrictions.
Brief Introduction
INTERGEO maintains leadership positions among the events targeting geodesy, geoinformation, and land management. The international trade fair stimulates innovation in mining and highlights creative new approached at every link in the value chain, which makes this event a potent information platform. Stuttgart, Germany, serves as host every year and attendance is the highest it has ever been. Alongside the more than 640 international exhibitors, you have some 19,000 trade visitors make the trip. Another reason to add this trade fair to your calendar is the impressive conference program with over 230 speakers and 1400 participants.
An Industry Profile
Market leaders from all industry sectors, decision-makers and buyers with sizeable budgets make their presence known at INTERGEO and there's a single reason – the complete product portfolio. Product groups featured on displays and in live demonstrations include land surveying services, laser scanners, navigation equipment, photogrammetry hardware, geodata, geographic information software, geoservices, cameras, compasses, field computers, GPS receivers and so much more. It's a wide enough selection to attract professionals from a variety of backgrounds from cartographers and architects to geographers, researchers, real estate professionals and engineers. It's precisely the right environment to reach as many customers as possible and survey wider market trends and practices.
Travel 2 Fairs Takes You There
For those of you who still haven't managed to find a good place to stay in Stuttgart – don't worry, Travel 2 FairsLtd is here to help! We have experience on our side and you won't find an easier way to secure business travel accommodation. Have a selection of well-priced exhibition hotel bookings to choose from the same day you call. How do we achieve this? Simple. Every customer has their own travel assistant responsible to make your trip to INTERGEO successful and pleasant. We draw from a large pool of hotels in Stuttgart at every price point and in every city district!
Past Editions
2021 Edition
The 2021 edition of INTERGEO took place between 21.09.2021 and 23.09.2021. It exceeded the expectations of all participants and of the organisers. The edition received high coverage due to its hybrid format consisting of a physical exhibition and a complementing digital platform. The event was the geospatial industry's first live event, with all attendants enjoying the personal interaction. Visitors from all continents followed the event via its digital platform. The 2021 edition of INTERGEO showed the importance of face-to-face interactions. The Theme for the event was "Inspiration for A Smarter World" with a focus on pressing social challenges. One of the event successes was the opportunity for the technology industry to interact face-to-face with students and young professionals.
Our visitors
for the event
Our
Clients