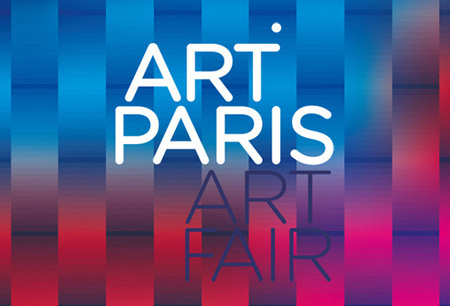 ART PARIS ART FAIR 2024
( 4 April 2024 - 7 April 2024 )
Organizer:
Art Paris Art Fair
About the
event
Update
Due to the success of the 2024 edition, organisers will proceed with the next rendition. Art Paris will take place in 2024 between the 4th and 7th of April 2024. The event will take place as a face-to-face exhibition at the Temporary Grand Palais Ephémère. The venue will not feature safety measures such as social distancing and recommendable face masks. This is due to the removal of the country's pandemic restrictions.
Preface
Taking a deep exploration of the period of European art between the post-war years to the present day, ART PARIS ART FAIR offers a unique perspective on contemporary art from global art scenes. The international trade fair is the result of the collaboration between over 140 galleries. Paris, France, is going to see more than 52,000 visitors. In order for your business travel plan to be a masterpiece, Travel 2 Fairs ltd needs to be in charge of your search for hotels for ART PARIS ART FAIR.
Travel 2 Fairs ltd has cultivated a wide network of hotels, hostels, and apartments in every quarter of Paris – including the rural outskirts and surrounding towns. All you have to do is describe your dream location and provide us with a price tag. We'll get you irresistible offers on properties that are well serviced by public transport. This is what a bespoke online hotel reservation for trade fairs looks like! ART PARIS ART FAIR is worth the investment as it boasts an incredible program that covers the past two decades of the French art scene, a spotlight on Switzerland and numerous solo shows from art stars.
Past Iterations
Art Paris 2021
Art Paris 2021 was an edition of exceptional quality. The edition was held at the Grand Palais Éphémère, a recently constructed venue meant to replace the Grand Palais until the 2024 Olympics take place. The event took place between 9-12.09.2021 as a face-to-face exhibition. 72 746 visitants and 140 galleries from 23 countries visited the edition. This showed the importance of face-to-face interactions in the industry. The high number of visitors marked an all-time record.
Art Paris 2022
Art Paris 2022, occurred as a live trade fair and attracted 130 galleries and 68 787 visitants from 23 countries. Organisers held the event as a live trade fair at the Grand Palais Ephémère between 07-10.04.2022.
Art Paris 2023
Art Paris took place as a live art exhibition and trade show between 29.03-02.04.2023 at the Grand Palais Ephemere. The iteration was attended by 81 857 visitants and 134 exhibiting art galleries from 25 nations.
Our visitors
for the event
Our
Clients