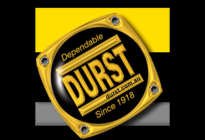 Roger Durst
Durst Motor & Electric Industries Pty Ltd
Hilton Frankfurt City Centre
Megan, John & I checked in this morning at Frankfurt Hilton to find a great room....with twin share all organised! I am delighted with your level of service. (it almost seamed too good to be true) Should you ever require a reference just ask.
Cheers

Laurence Sassi
Frenkel CD
Dear Megan,
I confirm you that everything was OK with the reservation and the hotel. Keep in touch for the next IBA FAIR,
Laurence Sassi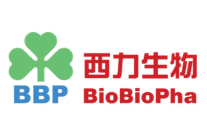 Shi Ping Yang
BioBioPha Co., Ltd
Eco Alcala Suites
No matter the service of gofair or eco suite, all of them are perfect!
Thank you so much, Ms. Megan Moore. You really do us a favor. So that we had a good business trip in Madrid.

Margit Gruber-Torok
DS Budapest Kft- Hungary
Airport Hotel Walldorf
My son and myself were very satisfied with Alphe-Hotel Garni. The rooms were very convenient and the breakfast was also excellent. You can offer this hotel for other people, too, they`ll be satisfied, too. The S-bahn station Ditzenbach/Sternberg could be reached in 5-7 minutes. (walking) Thank you for offering it to us. I don`t know when my next trip will be, that time I`ll call you for your help.
All the best,
Margit Margit Gruber-Torok DS Budapest Kft- Hungary Alpha-Hotel Garni hotel

Joe Middleton
Veritair Aviation Limited- UK
Art Hotel Dulac
The Art Hotel Dulac in Amsterdam was a superb little hotel and I would certainly enjoy going back there.
Regards.
Joe Middleton

Alvise Passigli
Scala Group
Your service was good and professional. The Bristol was not really up to my expectations roomwise., but quite good brakfastwise. All in all it was an average stay vs the price paid

Fernando Nunez
Fundacion ExportAr
Petit Palace Italia - Gran Via
Thank you, Ms. Tess Nolan. Very polite.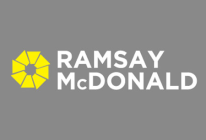 Debby Spurrell
Ramsay McDonald Group
Grand Hyatt Erawan
We found the service provided by Megan Moore of Go Fair Ltd to be personable and professional. Megan was very thorough in her attendance to our enquiries and did not hesitate to source further information or details when our schedule changed. Megan represented her employer well and I would recommend their services.

Thank you ! And as for your feed back, aI can only say, quick and good service, and I will surely use your services again.
Kind regards,
Helga
NATAS Export Manager Maison BEYERMAN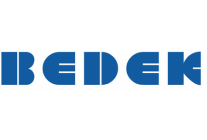 Nicklas Werner
Bedek GmbH & Co. KG
Courtyard by Marriott Munich City East
Dear Megan,
We got everything, we are satisfied with your job. Thanks a lot. When we need rooms again for a fair we have to visit we´ll contact you again.
Thanks and best regards.
Bedek GmbH & Co. KG Werner Nicklas