The largest events in May 2023
2 May 2023
Introduction
May is one of the essential event calendar months for many industries. It is a time when enterprises prepare for the forthcoming season by analysing trends. Additionally, it is among the active months when networking is at peak levels. Selecting which trade fairs to attend during May can be challenging. Yet, there are ways to reduce the challenge. This includes learning about the ones with the highest visitor attendance rates. Here are some of the most extensive events in May 2023:
Interpack
Interpack is one of the packaging industry's most extensive and pivotal trade exhibitions. It occurs once every three years in Messe Dusseldorf and often attracts over 170 000 visitants from over 160 countries on over 178 000 m2 of space. The visiting participants frequently represent related sectors such as manufacturing, retail, advertising, chemical, electronics, beverage, and provision. Often, the group features key stakeholders who comprise 63% of the group, with around 75% occupying senior or top management positions. This includes members of leading enterprises such as:
Ishida;
Krones;
SACMI Group;
Tetra Pak;
BASF SE;
Henkel;
Merck;
Bosch;
Baker Perkins;
Mitsubishi Electric Europe;

Alfa Laval;
ACTEGA;
Hewlett-Packard;
DuPont;
Fujifilm;
Berry Global;
Kawasaki;
Beckhoff Automation;
Lagarde.
Such participants attend to examine trends, innovations, and solutions.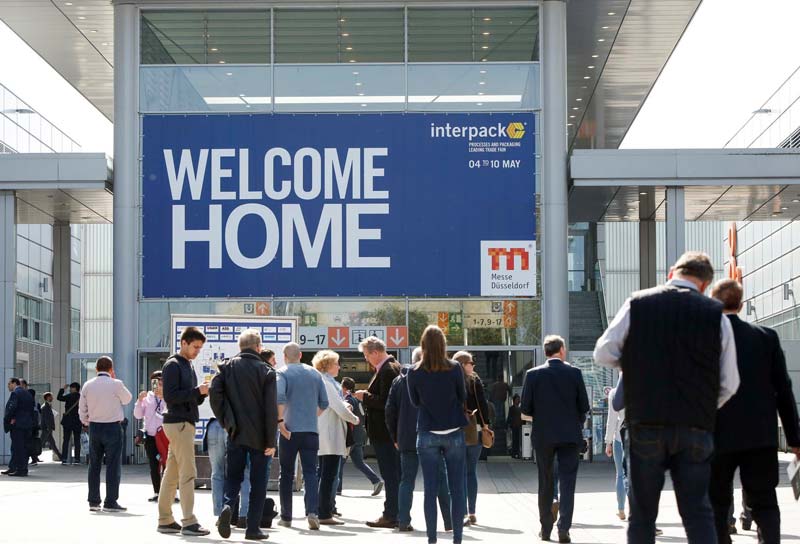 Picture: Interpack
LIGNA Hannover
Another pivotal trade exhibition that receives high participation rates and is frequently held in May is LIGNA Hannover or LIGNA. It is a biannual trade show that is hosted within Hannover Fairground and receives more than 91 500 participants from more than 100 nations. Such include China, Norway, Argentina, and Canada. Attendants represent the whole value chain, ranging from manufacturing to forest industry workers and constitute 96% of the visitor group. This is because the event represents seven sectors, including forestry and woodworking. Such sectors are presented via various sub-events, including demonstrations of innovations and discussions of central topics. Frequently, the exhibitors include leading companies such as ADLER, Beckhoff Automation, Henkel, Liebherr, Siemens, and Zeppelin. Additionally, they include Acme International (KERNIK), AKE Knebel, AL-KO Therm, ANCA Europe, Bacci, and Bakelite. Barberan, BECK, Biele Group, BIESSE, BRUKS Group, Cardot Technologies and Danfoss also attend. Diefenbacher, Fachschule Holztechnik, Felder Group, Fraunhofer Institut, HDS Group and Homag likewise exhibit.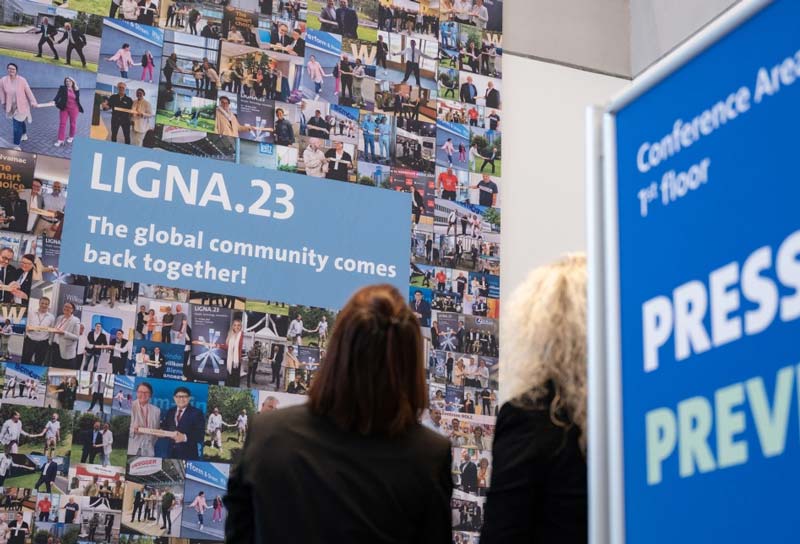 Picture: LIGNA Hannover
TUTTOFOOD
One of the most extensive international B2B trade exhibitions to occur in May is TUTTOFOOD. It is hosted in Fiera Milano Rho and provides a comprehensive overview of Italy's F&B sector. This includes the latest trends via 450 events, including a detailed exhibition, curated product presentations, courses, and conferences. This often results in an annual attendance of more than 150 000 visitants and around 2 700 exhibiting companies. Such include enterprises such as A. Loacker, Acmondy AB, Antonius Caviar, Anzco Foods, and ALBO. They represent various industries such as agriculture, beverage & food, merchandising, marketing, import, HoReCa, and viticulture.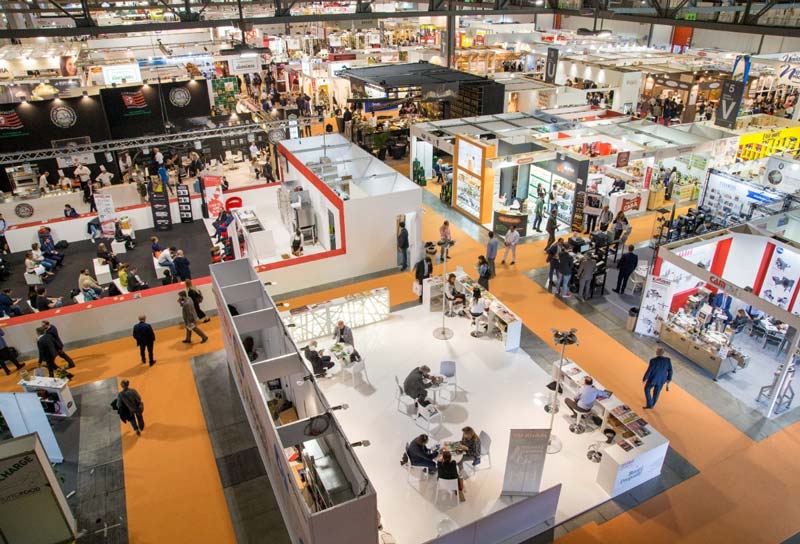 Picture: TUTTOFOOD
Hospitalar
The medical sectors can look forward to Hospitalar in May. It is among South America's most pivotal and pre-eminent trade exhibitions for the medical industry. This is because the event showcases the latest innovations and solutions for facilities, rehabilitation, consumables, home care, laboratories, and diagnosis. This allows participants to learn about the latest means to improve their professional achievements, including helping patients. As a result, the event frequently receives more than 91 250 attendants taking part in the event, including leading companies such as:
Bacterm;
Canon Medical;
Carl Zeiss;
Konica Minolta;
Philips;
Siemens;
Biomed;
Amcor;
EASTMAN;
Agfa Healthcare Corporation;
Criticare Systems.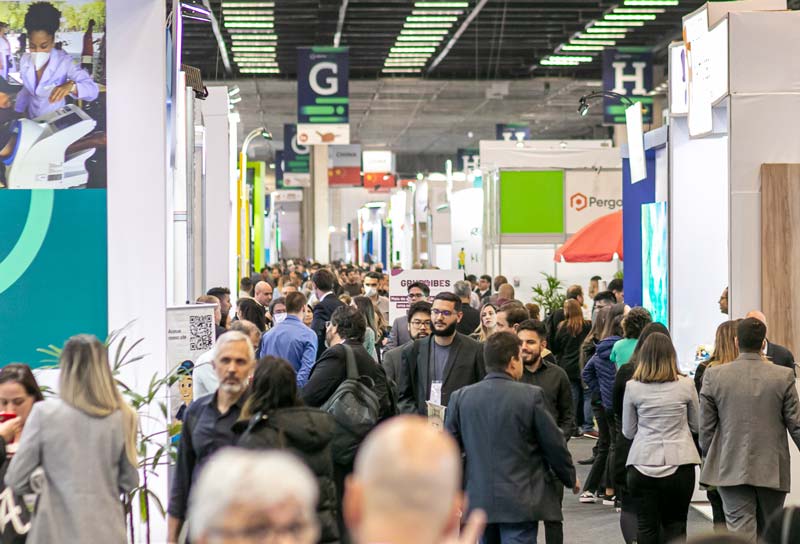 Pictures: Hospitalar
Interzum
Interzum is one of the most pivotal trade exhibitions that occur in May, It is an essential trade show for many industries and sectors due to its diverse event programme that presents the newest trends and innovations. Examples include the most up-to-date merchandising, acquisition, product development, design, architecture, facility furnishing, and construction solutions on 190 000 m2. This compels more than 70 000 attendants from over 50 nations to attend the event during its biannual odd-numbered iterations. It should be noted that the participation group features high internationality, as 75% represent a country different from Germany, such as India or Brazil. This includes many leading companies such as:
Mondi;
Canon Deutschland;
Continental;
Covestro;
Henkel;
Novacel;
Buchanan Hardwoods Inc;
Amelco Industries Ltd;
Arpa Industriale SpA;
Astor-Berning GmbH;
Avinom BV;

Bansbach easylift GmbH;
Brighi Tecnologie Italia;
Centuary;
ACP International B.V.;
Böhler Bleche GmbH;
Cummings Lumber Co;
Crown Decor Pvt Ltd;
Donati SPA;
Dürkopp Adler GmbH;
Fritz Egger GmbH;
FANTONI SPA.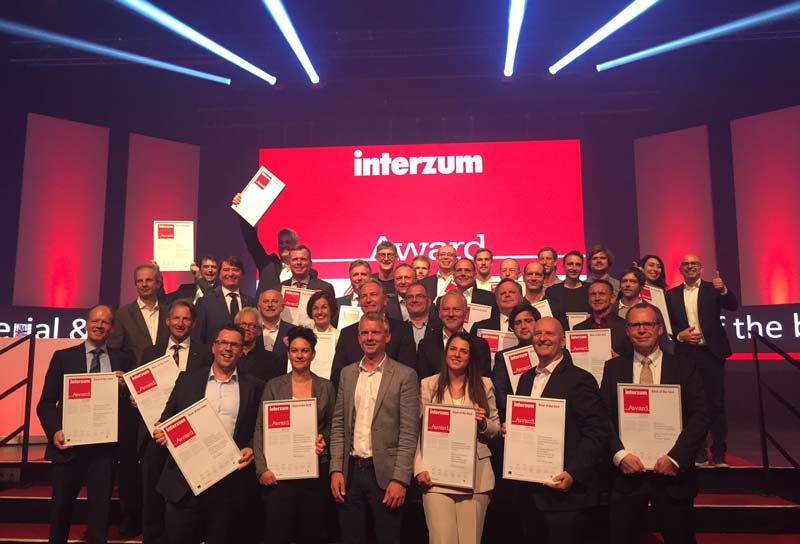 Picture: Interzum