The biggest events in the construction industry
24 May 2023
Maintaining an up-to-date database of the latest changes, megatrends, and innovations is pivotal for the construction industry. It aids in remaining competitive within the economic sector. It also ensures that enterprises remain up-to-date on vital details such as legislation. Yet, maintaining the most up-to-date database of information can be challenging. However, there are means to reduce the task's difficulty while completing other business goals. Among them is learning about and attending the most extensive construction trade events, which include:
Bauma
Among the most prestigious building and construction trade exhibitions to attend is Bauma. Messe Munich hosts this triennial event. It presents the most essential megatrends, innovations, and challenges. This frequently results in the event receiving 498 000 participants. The participant group features high internationality – 65% of the exhibiting and 50% of the visiting segments, respectively. This includes the presence of leading enterprises such as:
ABB AG;
ADLER;
Adolf Würth;
Hokuetsu Industries;
Alois Kober;
Alfred Kärcher;
AXION;
BNP Paribas;
Bobcat;
Bosch Group;
Putzmeister;
Bucher Hydraulics;

FAE GROUP;
Caterpillar;
Zeppelin;
Continental;
DAF Trucks;
Komatsu;
Liebherr;
MOBA;
Rolls-Royce;
Saint-Gobain;
SCANIA;
Schenker;

Schmitz Cargobull;
Siemens AG;
STIHL;
Thyssenkrupp;
Toyota;
Volvo Penta;
Webasto Group;
Zenith;
Zeppelin;
Daimler Truck;
Fenner Dunlop;
Iveco Group;

GOODYEAR;
Hexagon;
Hitachi;
Holmatro;
Horton Europe;
Honda Motor;
Husqvarna;
Hyundai;
Jiangsu Hengli;
John Deere;
Kawasaki;
LANXESS.

Image: bauma
Interlift
One of the must-attend trade exhibitions for building and construction is Interlift. It focuses on vertical transportation trends, innovations, and challenges. Such are presented every two years in Messe Augsburg and often attract more than 10 000 participants, with over 80% of the participants being decision-making executives. This includes representatives of enterprises such as ANICA, China Shippers Association, and Danfoss. They also feature DEKRA, ELEVCO, the European Elevator Association, and the European Lift Association. They likewise include SCHAEFER, Siemens, TÜV SÜD, and Weber.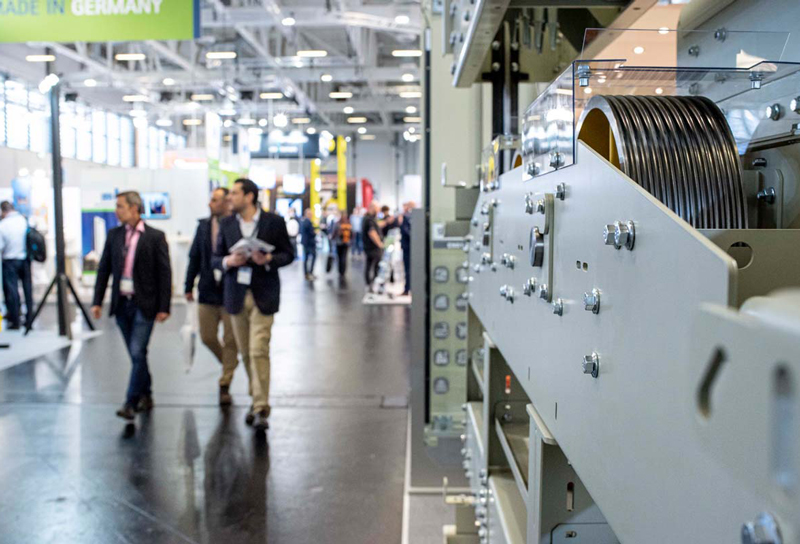 Image: interlift
BAU
BAU is also one of the pre-eminent trade exhibitions that building and construction experts should attend. It occurs in Messe Munich once every two years. It attracts more than 190 000 participants. The participating group feature over 90% of international attendance. Additionally, over 90% of the visiting are global market lead enterprises such as:

Accsys Technologies;
Adesiv;
ADLER;
Ampack Bautechnik;
Armacell;
Autodesk;
AVANCIS;
Baumit;
Bohle AG;
Bosch;

Carl Stahl;
Düpmann Aluminium Systeme;
Falken Zaun;
Fraunhofer;
Merkle Holz;
Mitsubishi;
Nestle, Gottlieb;
Novatech Deutschland;
RAK Ceramics;
Robert Bosch;

Hexagon;
Hörmann KG;
Ift Rosenheim;
Karcher;
Lehmann Otto;
Lenovo;
Leviat;
Lindner Group;
LOBA;
Schüco;

Sika;
Sopro;
Tarkett Holding;
Techtronic;
ThyssenKrupp;
TÜV Rheinland
Würth, Adolf;
Zeppelin Rental;
SCHOTT;
Samsung.

Image: bau
Light + Building
Another essential building and construction trade exhibition is Light + Building. It is a pre-eminent illumination and intelligent building automation and design event. It is held biannually in Messe Frankfurt and presents the most recent developments, trends, and difficulties related to lighting, building automation, furniture and electrical systems. As a result, more than 90 000 participants attend the event, with over 50% of the group representing a foreign country. Additionally, over 70% of the attending have significant purchasing influence. Frequently, this is due to such attendants representing leading enterprises such as:

ABB AG;
ABUS;
HEIDELBERG;
Axis Communications;
BASF Coatings;
Beckhoff Automation;
Bosch;
Busch-Jaeger Elektro;
Carandini;
Carl Stahl;
DEKRA;

EAE Group;
Eclatec;
Fluke Deutschland;
Gammacril;
Hikvision;
Panasonic Life Solutions;
B.Rexroth;
Samsung Semiconductor;
Schneider Electric;
Seoul Semiconductor;
Siemens;

Synopsys, Inc;
Techtronic Industries;
Theben AG;
TÜV SÜD AG;
Zytronic;
MENNEKES Group;
Microsoft Deutschland;
OLEDWorks LLC;
OSRAM GmbH;
LANXESS.

Image: messefrankfurt
R + T
Another pivotal construction and building trade exhibition is the R + T. It is a specialised platform that displays doors, gates, sun protection and shutters. These are displayed once per year in Messe Stuttgart. It frequently attracts a highly international (65% of the attending) participant group that spans over 120 countries. This includes a high concentration of visitants with a positive procurement decision influence – 87%. This incorporates representatives of leading enterprises such as Achilles Corporation, IDECO Industrial, Saint-Gobain ADFORS, and SOMMER Antriebs- und Funktechnik.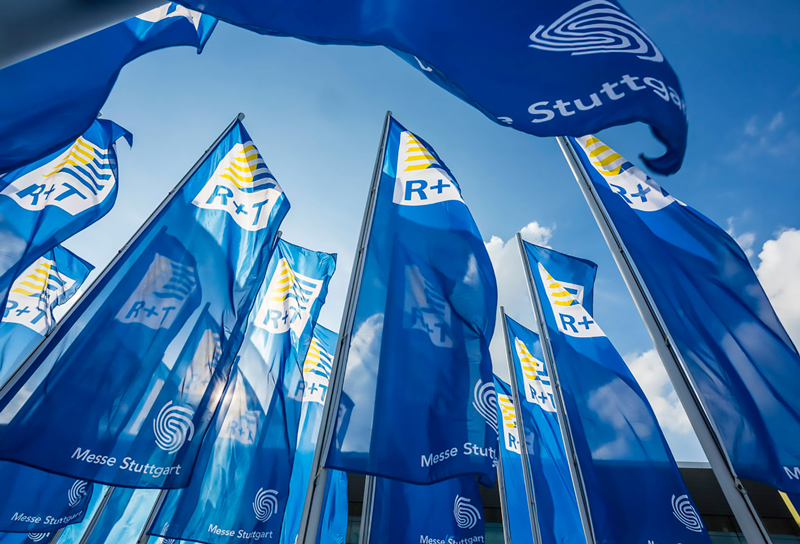 Image: messe-stuttgart
Glasstec
Glasstec is one of the leading trade exhibitions that is a must-attend for the building and construction industry. It is a leading trade event that occurs biannually in Messe Dusseldorf and receives participants from more than 40 exhibiting and 100 visiting nations. Among the notable details about the participating group is that over 75% of the visitants are executives with investment decision-making positions. Most often, this is due to many of the participants being representatives of pre-eminent enterprises such as:
Ametek;
AVANCIS;
BASF Corporation;
Bekaert;
Bohle AG;
Carl Zeiss;
EAE Tech;
Eastman;
Fraunhofer;

Honeywell;
ift Rosenheim;
Saint-Gobain;
Schneider Electric;
SCHOTT;
Siemens;
Sika Services AG;
TÜV Rheinland;
USGlass Magazine.

Image: glassonweb
Fensterbau Frontale
The Fensterbau Frontale is also a must-attend trade show for the construction and building industry. It is a biannual event hosted in Messe Nuremberg. It presents the latest windows, facade and window trends, innovations, solutions, and industry changes. This includes regulatory challenges, new manufacturing means, et cetera. As a result, the event receives a significant participant number from over 30 exhibiting and more than 100 visiting countries. Often, over 80% of the participants are lead executives who affect acquisition selections. This incorporates representatives of companies such as Accsys Technologies, ADLER, Bohle, Huyndai L&C, ift Rosenheim, and Karcher GmbH.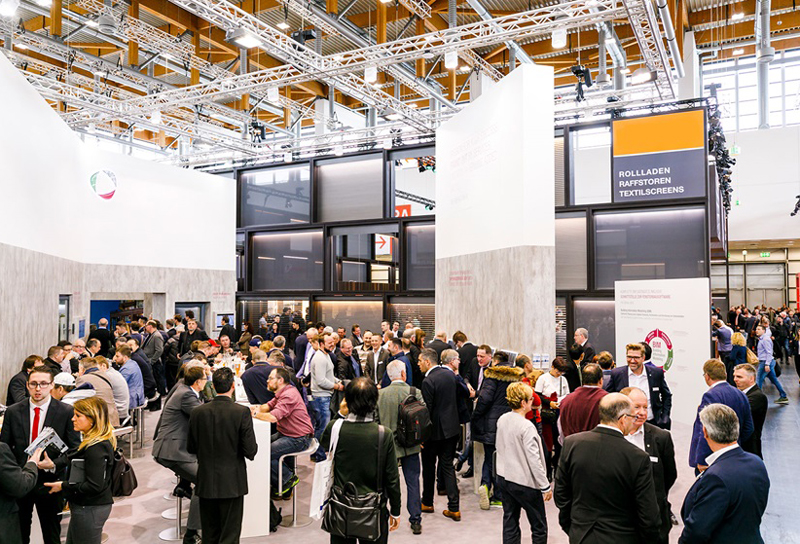 Image: frontale
Hillhead
Hillhead in the UK is one of the trade exhibitions that should not be overlooked. Alternatively known as Hillhead Buxton, it is the United Kingdom's most extensive quarrying, building, and construction event. It occurs biannually in Derbyshire's Hillhead Quarry. It attracts more than 19 000 participants from the whole value chain of the related industries. This includes mining and construction company directors and managers who represent enterprises such as:

Ajax Safe Access;
Bell Equipment;
Bobcat;
Bunting;
Continental Tyres;
Cummins Ltd;
Eaton Electrical Products;
Goodyear;

HENKEL;
Hitachi Construction Machinery;
Hyundai Construction Equipment;
Isuzu Truck (UK) Ltd;
Kohler Engines;
Liebherr;
Mercedes-Benz Unimog;
Michelin Tyre Plc;

MOBA;
Renault Trucks;
Shell International;
Toyota;
Volvo Penta;
Volvo Trucks;
Webasto;
Wurth Electronic.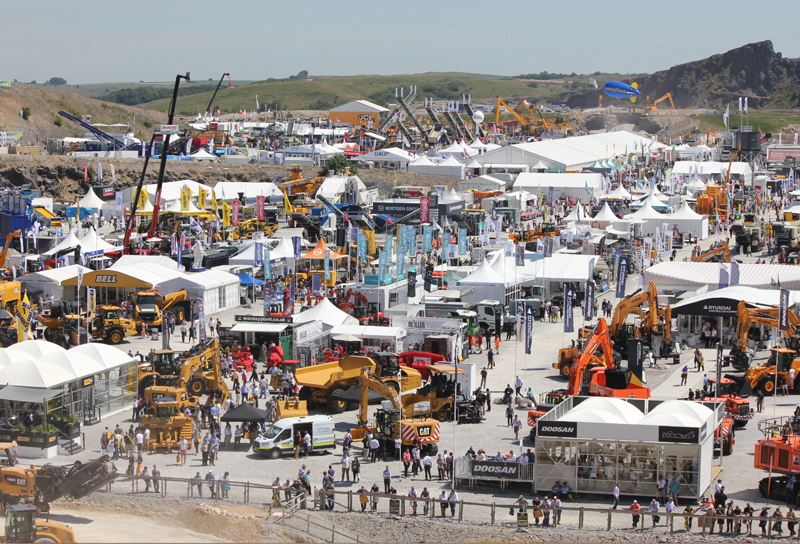 Image: hillhead