Germany's most extensive must-attend events in 2023
4 Jul 2023
Introduction
Germany is one of the leading event-hosting countries for various industries. This is due to the nation hosting many pre-eminent trade expositions. For instance, Germany will host several high-attendance events in 2023:
TrendSet
Participants should consider attending TrendSet. It is a pre-eminent semi-annual trade exposition hosted in Messe Munich. It attracts industries such as fashion, jewellery, and interior design. This is due to it presenting the newest trends, challenges, and novel wares for the related sectors. TrendSet, as a result, frequently receives more than 24 400 participants. This includes leading brands such as Florex and Le Bijou. One such instance is TrendSet January 2023. It was attended by more than 22 500 visitants and over 1 900 exhibiting firms (50% from abroad).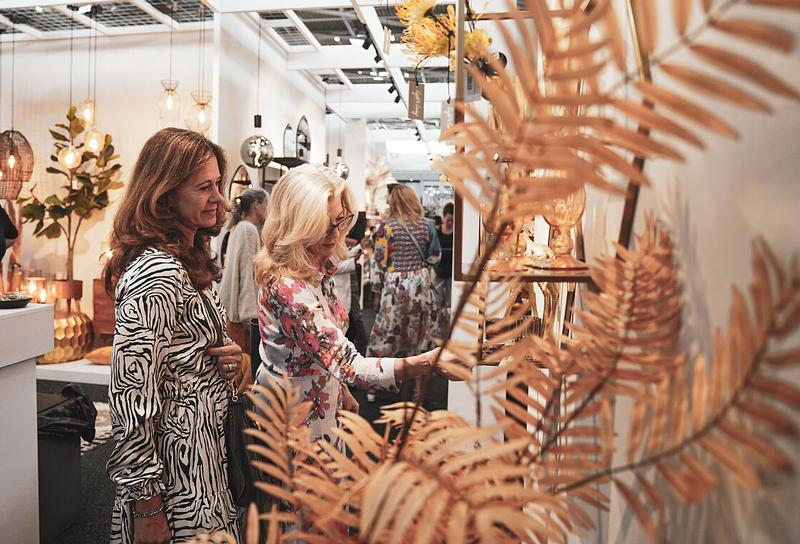 Image: moebelkultur
Gamescom
Gamescom is the central trade exposition for the video and computer gaming industry. It has occurred annually in Messe Cologne since 2009. It attracts over 266 000 participants from more than 110 participant nations. Among the attending are Epic Games, CAPCOM, Microsoft, and SEGA. They also feature Blizzard Entertainment, Asus, Amazon Games, Square Enix, Huawei, and HP. BenQ, HP, Intel, Jackbox Games, Konami, LEGO, and Ubisoft similarly attend. An example iteration that featured such leading enterprises was Gamescom 2022.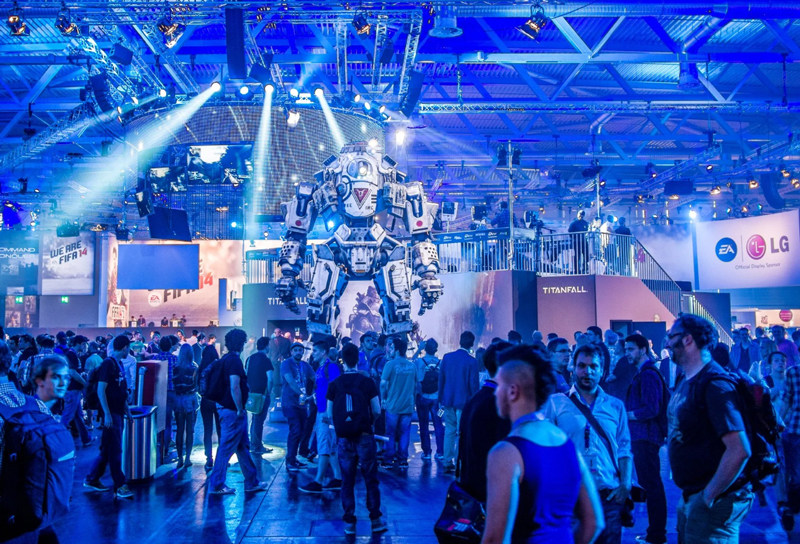 Image: rove
IFA Berlin
IFA Berlin is a pivotal residential and end-user electronics trade exposition. It occurs annually in Messe Berlin and attracts over 162 000 participants. One iteration to feature such high attendance rates was IFA 2022. This included exhibiting firms such as Miele, Liebherr, Panasonic, Samsung, and AEG. They also feature Bosch, Duracell, Kodak, Lenovo, LG, and Yamaha. They represent the retail, wholesale, media, telecommunications, and IT industries.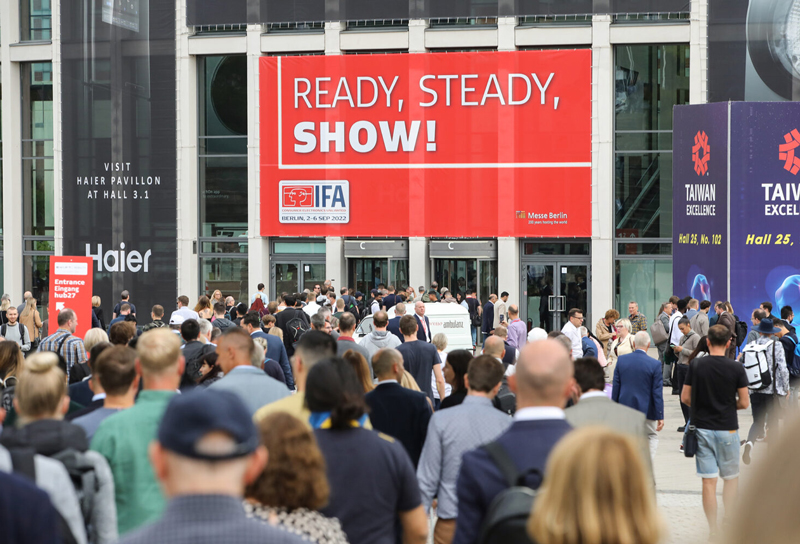 Image: ertonline
IAA Mobility
IAA Mobility is among the most pre-eminent events for the automotive industry. It presents the latest mobility innovations every two years in Messe Munich. These are displayed by exhibiting companies such as BMW, Ford, Mercedes-Benz, and Continental. Also, they include Bose, Renault, Hyundai, MINI, Audi, Porsche, Michelin, Dacia, Kia, and Seat. This results in 400 000 participants attending the iterations. An example iteration to feature such high attendance rates was the 2021 debut.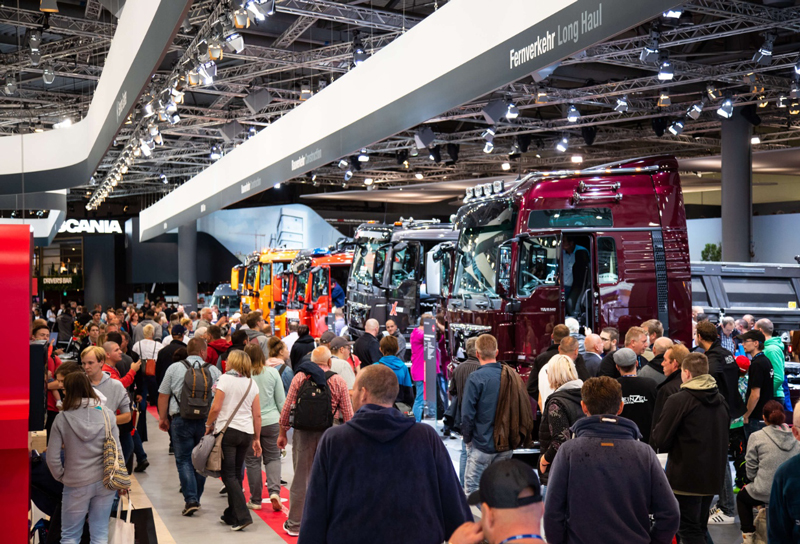 Image: transportation
DMEXCO
DMEXCO Cologne is a pivotal digital marketing, advertising, and media production event. This is due to the annual expo presenting the latest marketing trends and strategies. Such information is displayed at Messe Cologne by various leading enterprises. Such include Amazon Publisher, Yahoo, Twitter, Pinterest, Facebook, and Google. They are among the approximately 1 000 exhibiting firms that present wares to over 41 000 visitants. This applied to DMEXCO 2022, which featured over 41 300 participants.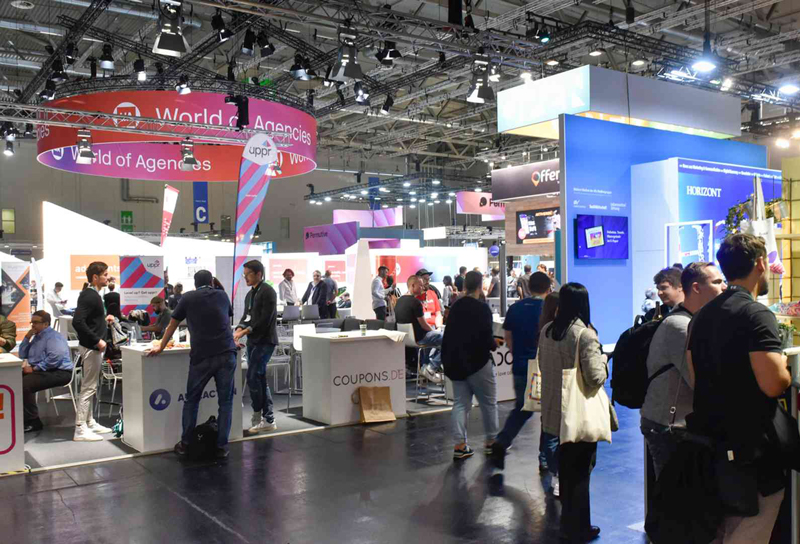 Image: DMEXCO
EXPO REAL
Among the must-attend extensive trade exhibitions to look forward to is EXPO REAL. It is the prime European realty and investment event hosted since 1998 in Messe Munich. The annual exposition attracts real estate, financing and investing industry representatives. These vary from realty capitalists to legal advisers. As a result, over 41 800 participants attend the iterations. The Plaza Hotel Group, Lidl, Accor Hotels, Allianz, and Credit Suisse are among them. Deutsch Bank, Edeka, Hyatt Hotels Corporation, and Aldi also attend.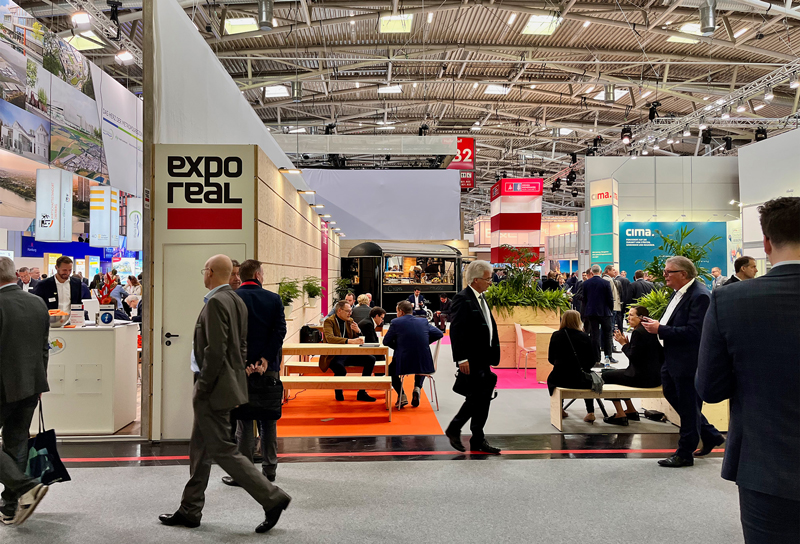 Image: skylineatlas
Anuga
Anuga is the most extensive global exposition for the beverage & food industry. This is due to the presence of more than 74 600 attendants from more than 160 countries. Such participants overview the newest megatrends, solutions, challenges, market opportunities, and innovations. These central topics are presented once every two years in Messe Cologne. The exhibiting firms often include Mondial Foods, Mokate, Nestle, and Karlsberg Brauerei.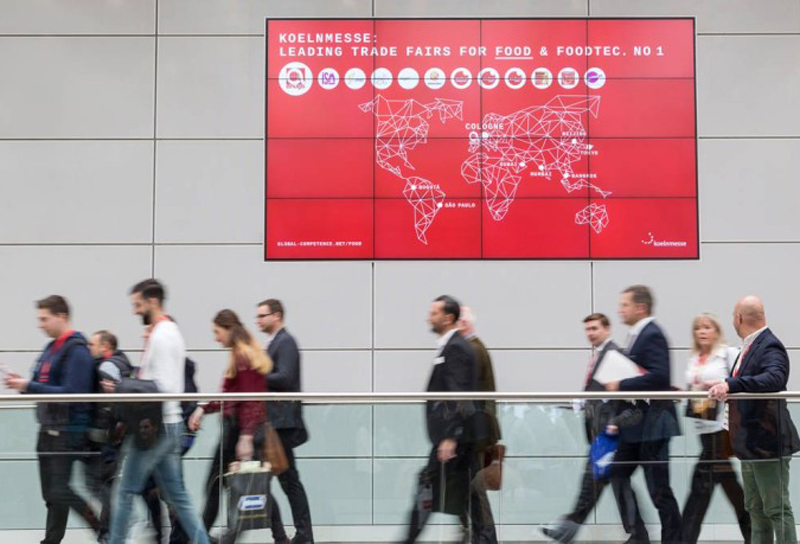 Image: anuga
Frankfurt Book Fair
The Frankfurt Book Fair is among the pre-eminent publishing trade expositions. It occurs annually in Messe Frankfurt and attracts over 190 000 attendants. Such participants incorporate writers, publishers, academics and various pre-eminent agencies. They discuss thematics, such as new means of promoting literature and new book genres. Attendants include Penguin Random House, HarperCollins, Macmillan, Merriam-Webster, and Oxford University Press. They represent the education, book publishing, printing, film and media industries.
Image: chytomo
A + A
A + A occurs biannually in Messe Düsseldorf. It receives over 26 000 participants from the work safety, protection, and health sectors. Such participants attend to examine the latest workplace safety standards, challenges, and innovations. 98% of the attending are pleased with the iterations. 97% would recommend it, including exhibiting enterprises such as Adolf Würth, HAIX, and Kaneka Europe. They attend to display their latest health, safety, and protection wares.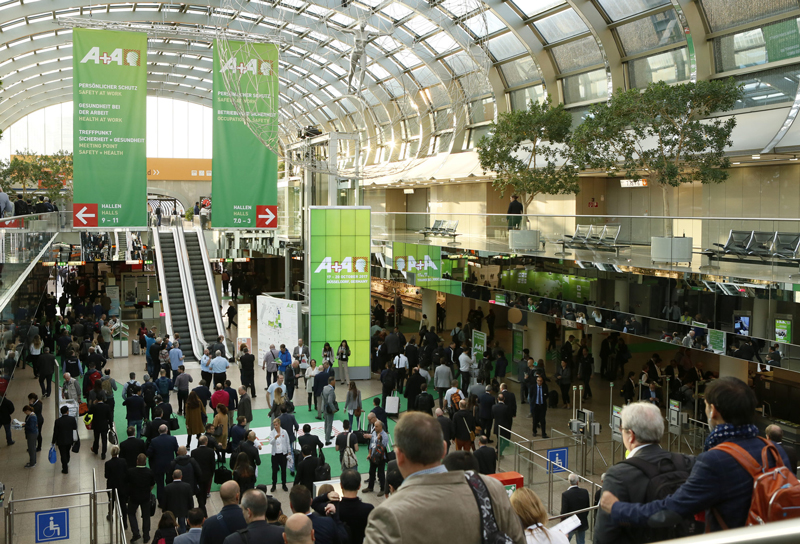 Image: fashionnetwork
FSB
FSB has occurred biannually since 1969 in Messe Cologne. It attracts over 16 400 participants, with 61% of visitants travelling from abroad. They examine or present the latest spa, resorts, fitness centres, and camping wares. Such include novel equipment, furniture, facilities, construction layouts and materials. These are displayed by leading enterprises such as BASF, SODEX, and CONICA. As a result, the event receives members from the public services, health, sports, and hospitality industries. They also represent the landscaping, wellness, financial, real estate and construction sectors.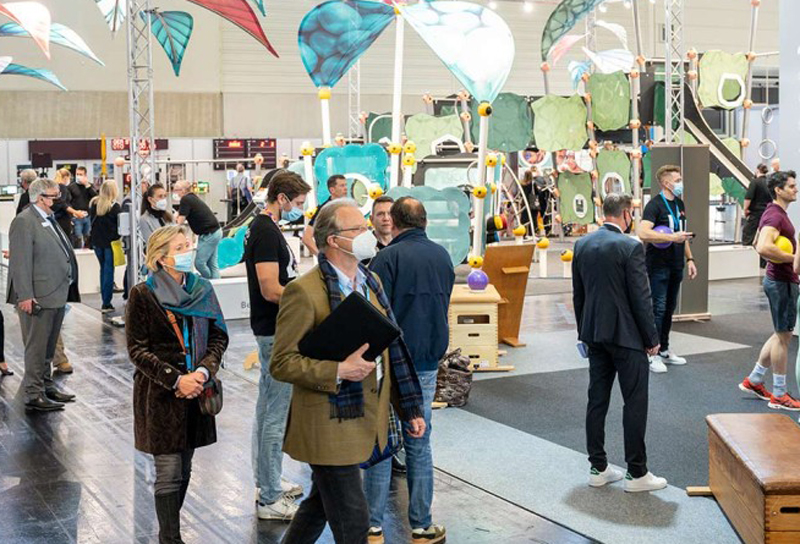 Image: FSB
MEDICA and COMPAMED
MEDICA and COMPAMED are among the medical industry's leading trade expositions. They occur annually in Messe Düsseldorf. They feature more than 86 000 attendants from over 60 nations (over 70% of visitants are from abroad). This is due to the events presenting the newest medical innovations, research, and challenges. These are examined or presented by participants such as medical institutes and OEMs. This includes exhibiting companies like Emerson, Continental Medical, and Solvay. They also include Hewlett Packard, Evonik Industries, Fujifilm, Dupont, and Henkel AG. They likewise include Garmin Health, Saint-Gobain and Honeywell.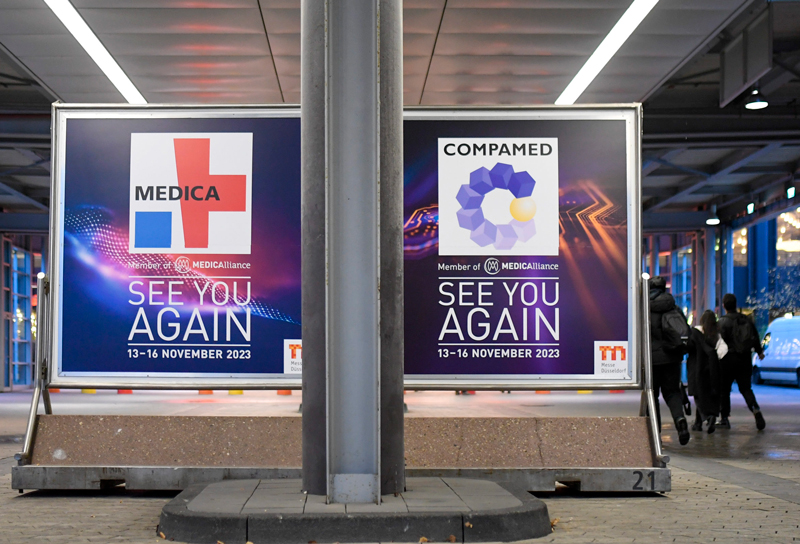 Image: tradefair
Productronica
Productronica is one of the pivotal showcase events for the electronics industry. This is because it presents the newest world premieres, including new electronic systems. Additionally, Productronica is one of the sector's leading networking and career-improving hubs. It occurs biannually in Messe Munich and receives over 20 800 participants. These include leading enterprises such as Beckhoff Automation, Yamaha, Siemens, Hitachi, and Panasonic. Participants represent the industrial, medical, aerospace, defence, and communication electronics sectors. They also feature the metalworking, printing, chemical, engineering, and semiconductor industries. They also represent the automation, optics, and precision mechanic sectors.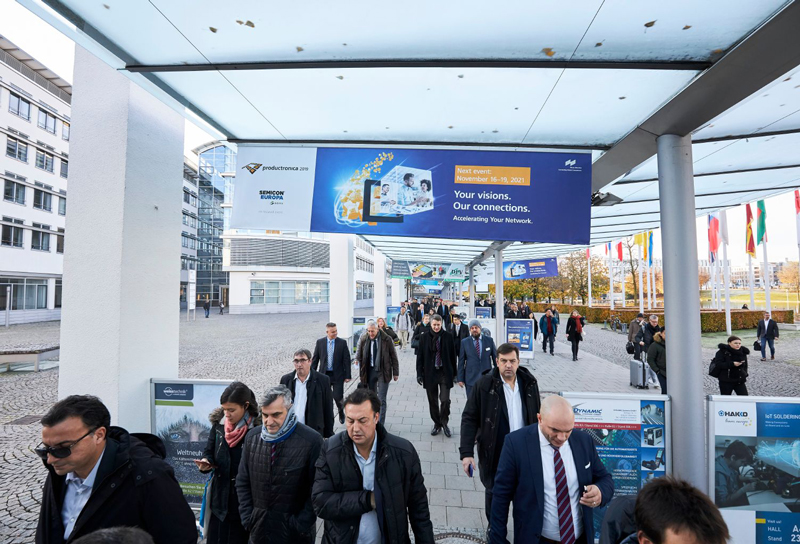 Image: productronica
SPS – Smart Production Solutions
The automation industry can additionally look forward to SPS (Smart Production Solutions). This is due to the pivotal trade exposition presenting the newest automation innovations. These range from sensors to complete automatic systems. These are presented annually in Messe Nuremberg. They attract the engineering, automotive, energy, utility, water supply, and construction sectors. This results in approximately 45 000 attendants visiting the iterations. This includes exhibiting firms such as Beckhoff Automation, Dassault Systems, Bosch, Microsoft, Realtek, and Schneider Electric.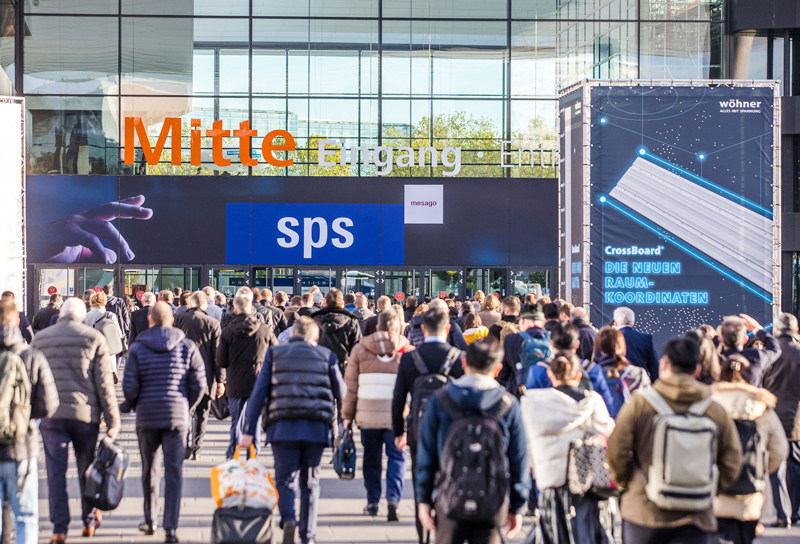 Image: mesago
ISPO Munich
ISPO Munich is the sporting goods sector's most pre-eminent trade exposition. It presents the industry's most up-to-date trends, innovations, and challenges. It occurs once per year in Messe Munich. The novel solutions and wares attract over 41 700 participants. The exhibiting firms feature Alibaba, ASF Group, Decathlon, Ducati International, and Everlast Europe.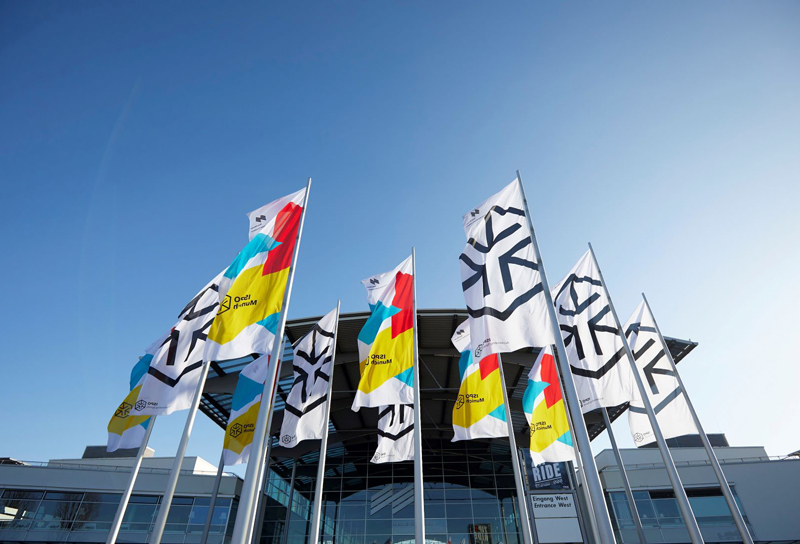 Image: ISPO
Fi Europe & Hi
Fi Europe & Hi is one of the nutraceutical and F&B sectors' most pivotal events. It presents the latest food supplements, additives, components, and beverage innovations. These are displayed every two years by various leading manufacturers and suppliers. Among them are Danone, Unilever, Ferrero, Nestle, and Cargill. They are examined by over 21 000 visitants, with over 75% being executives.
Image: Fi-Europe-&-Hi