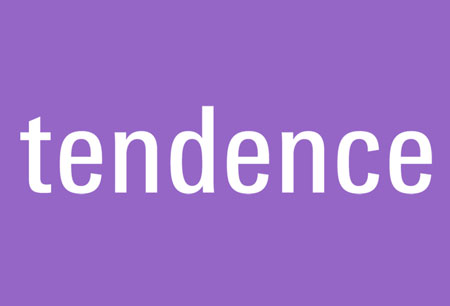 Tendence
Organizer:
Messe Frankfurt GmbH
About the
event
Tendence – A Brief Introduction
Tendence is packed with trend shows, design presentations, special areas and award ceremonies. This international trade fair dictates trends in the consumer goods and gifts market for the second half of the year and has a global reach. You can expect only the best in programming and quality of products. Attendance numbers are also quite high. Last edition saw 600 exhibitors and 15,000 trade visitors travelling from all over the world to Frankfurt, Germany. Brands prefer Tendence, because they get to be in the company of serious buyers.
An Industry Profile
The exhibition halls represent the entire value chain under one roof. Product categories include household articles, furniture for the home and garden, paper products, greeting cards, party items, lifestyle accessories, seasonal decoration, perfumes, watches, clocks, decorative china, toys and stationery. Exhibitors hope to network with and pitch to retail trade, wholesale and foreign trade, skilled trades and the service industry. Most trade visitors have some purchasing power as well. Take advantage of the excellent events like the FORM competition, the Frankfurt Style Award and Tendence Academy. You've got everything you need in order to succeed at Tendence!
Travel 2 Fairs Takes You There
Travel 2 Fairs ltd specializes in accommodation for trade shows and knows where to find the best deals on hotels in Frankfurt based on tastes, budget and preference in location. Our clients want comfort and convenience, which is why your personal travel assistant provides properties close to Messe Frankfurt. Are you travelling in a small group? Or are a delegation of more than twenty. Travel 2 Fairs ltd is prepared for every situation. We have lots of connections to hotels, hostels and apartments, which are suitable for every budget. Tell us how much you want to pay and we promise savings!
Tendence & COVID
The uncertain situation around the coronavirus pandemic has made it difficult to predict whether it'll be in the best interest to host a physical event. To that end, Messe Frankfurt Exhibition GmbH has shared that after a lot of consideration, it's going to cancel Tendence 2021 and instead offer visitors and exhibitors its digital platforms, Conzoom Solutions and Nextrade, to place orders and make use of informative presentations. Organisers are in the early stages of planning a live edition in 2022 at Messe Frankfurt in the summer, but no dates have been confirmed. What you can expect are superior health and safety precautions.
Our visitors
for the event
Our
Clients