About the
event
Event discontinuation announcement: Koelnmesse has decided to discontinue organising photokina. This discontinuation is necessary due to the massive decline in the imaging market. Stay tuned for further updates!
A Brief Introduction
Photography, video and imaging technologies push the envelope and discover new capabilities all the time, which is why photokina has become the go-to event for industry professionals. The international trade fair enjoys a resounding success as a procurement program as the audience stays at around 116,000 trade visitors – that's a lot of new potential customers, channels and markets to explore. On the other hand, the fair also introduces innovations and new applications constantly and leading the charge are some 500 exhibitors. That's a ratio that works in your favour. All this is happening in Cologne, Germany with editions spaced every two years.
An Industry Profile
If you're a first-time participant, let's review what technologies and solutions make the cut at the photokina show stage. You have a wealth of products that fully represent the market with an assortment of film cameras, film technology, illumination, image kiosk systems, camera phones, cameras, digital image processing, photographic equipment, photographic studio equipment, photo bags, photo cables, photo editing software, lenses, light sources and minilab systems. Keep in mind that we are only scratching the surface here. As a procurement platform, photokina still has no rival and you stand to make satisfying sales leads.
Travel 2 Fairs Takes You There
Finding hotels for photokina is a simple process with Travel 2 Fairs ltd. We've worked with business travels for the better part of a decade now and have developed a flexible way to make online hotel reservations for trade fairs for every budget. Do you want a hotel with great connections to the local public transport system? Near photokina at Kölnmesse for more hands-on experience during the exhibition? Our rich database of hotels in Cologne that service all possible tastes and budgets is here to assist. A personal travel assistant is tasked with your business trip and delivers a list with hand-selected offers the same day!
Our visitors
for the event

Roee yaniv
Sheraton Dusseldorf Airport Hotel
ProWein
Excellent hotel and breakfast. Service and reception was great. Fair was less crowded but good enough.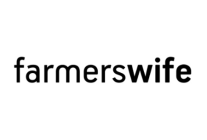 Thanks to Tess,
we had nice time in Hotel City Garden in Amsterdam. Especially thanks for the room upgrade we got!
Many thanks...

Katie Gray
Premier Inn London Docklands ExCel
DSEI
Just want it to be highlighted to your company how hard you work and that it should not go unnoticed. We have had so much bad luck in the past with accommodation in London, so it is so reassuring to have someone like you who has helped us – I will be sure to use you always going forward as customer experience is everything and you have nailed this ☺
Thank you again – what a credit to your team
Katie Gray
Events & Marketing Manager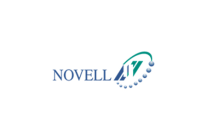 Dear Tom,
The hotel is good, clean and the people also so kind, I am satisfied with the hotel even though the room is small
For next event in CphI 2020 Milan, do you have any suggestion for the hotel?
Thank you!
Best Regards,
Inge Kartono, MD
International Marketing Manager

Steven Hecht
Novotel Cannes Montfleury
In summary, the Montfleury did a really good job. Service was prompt, professional and the obvious cultural differences aside, I wouldn't hesitate to recommend it. Room had a very nice balcony.
Best,
Steven Hecht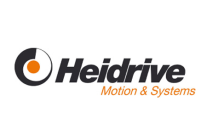 Hi Megan, thank you for your great support. Everything was fine in the hotel we booked.

My son and myself were very satisfied with Alphe-Hotel Garni. The rooms were very convenient and the breakfast was also excellent. You can offer this hotel for other people, too, they`ll be satisfied, too. The S-bahn station Ditzenbach/Sternberg could be reached in 5-7 minutes. (walking) Thank you for offering it to us. I don`t know when my next trip will be, that time I`ll call you for your help.
All the best,
Margit Margit Gruber-Torok DS Budapest Kft- Hungary Alpha-Hotel Garni hotel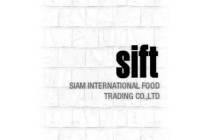 Dear Christine,
Thank you for email. Everything went well during our stay. The hotel allowed early check-in. Room is new and clean, but is too small, and the hotel is located in good location as it is convenient to public transportation and walking distance to the old town. Only few points, it's a bit noisy surrounding(from the road), especially at night. The room does not seal and not well sound protected. With the room rate it would be good if the hotel served BF. Thank you.
Best Regards,
Pisit C.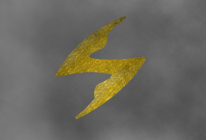 Good morning,
our team spent one week in Hotel Manin in Milan for Eicma 2015. Service, rooms, assistance really outstanding. Many compliment to Go Fair to meet our several request always on time - great organization and staff. Hotel Manin and Go fair will be the reference for next year.
Thank you!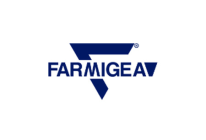 we used this service for 3 years in a row and it has always been great, effective and fast: we have been allowed to change some names of the guests and to book further rooms without any delay.
The hotel selected had a great position near to the station stop and just 15 minutes by train from the Fair. The rooms were cute and cleaned and the personnel at the desk well prepared and quick.
We are very happy and satisfied.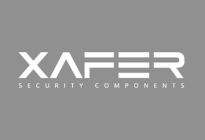 Ilenia Flaim
The Westbridge Hotel
IFSEC
The hotel is not really very close to the fair and rooms are quite small. But the level is however high and the staff is really nice and helpful.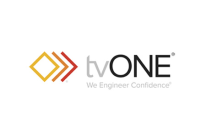 Hi Tom,
Thank you for your continued support throughout out booking process and even afterwards 😊
The stay was great, and I will be sure to keep in touch for future bookings.
Thanks again,
Rachael
Our
Clients