IAA Cars
( 5 September 2023 - 10 September 2023 )
Location:
Germany , Munich
About the
event
Covid-19 Update
Due to the success of the 2021 edition, organisers will proceed with the hosting of the 2023 rendition. IAA Cars 2023 will take place between 5.09.2023 and 10.09.2023 at Messe Munich. The safety plan will include a safe distance rule and the wearing of certified FFP2 masks. Attendees must register contact details when buying an IAA ticket. The safe distance between attendants must be at least 1.5 meters. Attendees must wear a certified FFP2 mask. They are not permitted to were fabric masks, surgical masks, and face shields.
Calling Card
IAA or the International Automobile Exhibition is among Germany's leading automotive industry shows. IAA is the main hub for providing a full 360-degree overview of mobility. It is also a meeting event for both professionals and the public. During the event, attendees can exchange ideas and discuss the latest innovations. IAA is one of Munich's rather recent yet leading events and takes place at Messe Munich.
Business Profile of the Event
The IAA is a platform that gathers in one location all members of the automotive industry. This includes manufacturers and suppliers, as well as mobility service providers. It also features hi-tech companies, start-ups, retail specialists, and others. The trade show gathers many important decision-makers, industry giants and leading technology companies. For example, the IAA is the gathering location for leading corporations such as BOSCH and BMW. Attendees can also meet representatives from Huawei, MAGNA, and Mercedes-Benz. Exhibitors additionally feature Schaeffler Technologies and Volkswagen.
What is New for IAA Cars 2021?
IAA Cars will move to Munich for the 2021 edition and all future editions. It will feature an innovative, city-wide staging concept. The concept will incorporate new event zones known as the Open Space and Blue Land. The IAA Summit will take place in the halls of Messe Munich, with a focus on BSB sector professionals. The Summit will provide brand and product presentations with a focus on innovations. The Summit will also occupy a smaller site, with a limitation to the exhibition areas. Instead, the Summit will feature conference and discussion areas. There will also be official time slots for networking and press conferences. Most product premieres in the event schedule will take place at the Summit.
The Open Space zone will focus on mobility experiences for all B2C companies. It will also be open to the public. The Open Space's location will be in the heart of Munich. This includes the Odeonsplatz and Marienplatz.
The Blue Lane will serve as the test track for sustainable mobility. The zone allows visitors to experience new mobility forms. It will furthermore include low-emission powertrain technologies. There will also be integrated car traffic and local public transport as part of the Lane. This will help to provide a connected multimodal route experience.
IAA Cars 2021 will be a hybrid event. Attendees can download the IAA Mobility App to access the fair online. The App also permits booking test drives. IAA will additionally feature several new models from Mercedes-Benz, Audi, and Dacia. Visitors can furthermore examine new models from Renault, Smart, and BMW. They also look forward to models from City Transformer, Cupra, Ford, and Hyundai.
Speakers at the IAA MOBILITY Conference in 2021 will include:
Peter Altmaier (German Minister for Economic Affairs and Energy)
Cristiano Amon (CEO, Qualcomm)
Oliver Blume (CEO, Porsche AG)
Dr. Herbert Diess (CEO, Volkswagen AG)
Clare Jones (CCO, What3Words)
Ola Källenius (CEO, Daimler AG)
Dr Siddartha Khastgir (Head of Verification & Validation, Intelligent Vehicles, University of Warwick)
Swamy Kotagiri (CEO, Magna International)
Felix Kunert (Global Automotive Leader, PwC Germany)
Dr. Peter Laier (Member of the Executive Board, Knorr-Bremse AG)
Olivier Reppert (CEO, Share Now)
Mate Rimac (Founder and CEO, Rimac).
Did You Know?
IAA is among the leading automotive industry events that allow professionals to network. It additionally provides opportunities to socialise and exchange information, including technical know-how. The event furthermore allows them to learn about innovations and gain recognition.
IAA features a detailed event program that helps to complete such goals. Among the leading events in the schedule is the IAA Summit. The Summit is the place of meeting for start-ups and leading industry experts. It is where professionals can learn about the latest innovations and discuss challenges. The Summit forms the technical core of the trade show. Around 500 companies take part in the Summit. Often, the focus of the event is on mobility solutions. This includes autonomous vehicles, eScooters, bikes, and innovative public transport models.
Another event of interest in the IAA's programme is the Mobility Conference. It is a platform where professionals can expand their knowledge through various sub-events. Among them are the Academy Masterclasses. The Masterclasses provide in-depth information about modern technologies and innovative mobility concepts. Classes vary between 1 and 2 hours and allow up to 30 attendees to network and expand their knowledge. Each class features a leading expert as the lecturer. The classes include courses such as AI-ethics in mobility or the Battery MBA Master Class.
Another sub-event at the Conference is the Business Club House. It is a dedicated dialogue area where exhibitors can present themselves. They can achieve the task via lectures, press conferences, discussions, and product presentations. The area allows professionals to form new target connections and to gain recognition. The area is available in Hall 2 of Messe Munich and consists of 300 m2. Companies can book slots with each topic and format.
The Sustainability Lounge is like the Business Club House. It is the main discussion event for sustainability topics. The Lounge provides a meeting location for businesses, experts, and senior trade professionals. The Lounge includes leading expert Hans-Peter Kleebinder as the host. It will focus on topics such as mobility transformation and circular economy. The Lounge is where attendees can meet companies such as LinkedIn and Xpeng. The Lounge will consist of 4 90-minute panel discussions. Each day will begin with a morning briefing. The briefings will feature leading figures such as Anja Kohl as moderators.
One of the main events of the IAA Cars is the IAA #mobilitython. It is a hackathon for the mobility transition that provides high recognition. The event allows winners to each prize worth 15 000 euros. Winners also have a chance to have their solutions used by a leading company. The #mobilitython is a free-to-participate event for part-time, freelance, graduate and start-up teams.
Both leading companies and young professionals can look forward to the IAA Career. It is the decentralised platform where young professionals and leading companies can network. The platform allows companies to present themselves as potential employers. This allows young IT, engineering, and vehicle technology talents to find work. It also permits leading companies to find new potential employees.
The IAA Cars is a must-attend event for professionals in the automotive industry. This includes manufacturers, hi-tech companies, suppliers, mobility service providers, and start-ups. It also includes IT, engineering, and vehicle technology professionals.
Your Hotel Room in Munich
Invest in your business trip with hotel accommodation selected for your specific need. Travel 2 Fairs Ltd works with you to send you hotels in Munich with an ideal location and price tag. This allows you to select the hotel offers that work best for you. Such as placing you near Messe Munich for a quicker commute. We have long worked with large groups, so you can query for parties of twenty people and more. The entire registration process takes up to a day, and you leave all details to us. Also, Travel 2 Fairs ltd assists with logistics as well. You can request a rent-a-car or an airport transfer in both directions, whether it is private or shared.
Logistics
IAA is a biannual event organised by Verband der Automobilindustrie e. V. at Messe Munich for 6 days. Opening hours vary for the different days and sections of the event. For instance, the Exhibition Area will be available between 9 am and 6 pm for all days except the last. On the last day, the Area will be available between 9 am and 5 pm. The Open space will be available to attendees between 10 am and 8 pm for the second to the fifth day. On the first day of the fair, the Space will be open between 2 pm and 8 pm. On the last day, the Open space will be available between 10 am and 5 pm. Media representatives can attend the Press and Media days between 8 am and 6 pm or between 9 am and 6 pm.
Messe Munich is easy to access the venue. For example, the event location is 25 minutes from the central railway station by metro. Likewise, the commute would take 50 to reach the venue from the international airport. Several alternatives are available when travelling from nearby cities, such as Freising. Among them is using public transport such as the bus and metro. Via public transport, you will reach the messe in 55 minutes. By taxi, the journey will take 35 minutes.
Munich is among Germany's largest tourist cities. It has an extensive public transport system consisting of buses, metros, and taxis. The city has available transport links both during the day and at night. Commuting from one area to another can vary from 15 to 90 minutes. Munich provides various accommodation and dining options. For example, you can opt to book a hotel, apartment, or hostel. The city and its surroundings also provide guest houses. Dining options include restaurants, bars, and clubs. There are several districts that visitors should consider staying in. Among them are the Old City or Altstadt, Isavorstadt, Haidhausen, and Maxvorstadt.
Audience and Statistics
IAA is a high-attendance event. Its 2019 edition, for example, featured over 1,000 exhibitors and over 560,000 visitors. It attracts representatives of the automotive and media service industries from over 50 countries. Among them are Thailand, South Korea, Japan, China, and Germany. Represented nations also include the USA, the UK, France, the Netherlands, Russia, India, and South Africa. Its 2021 edition featured greater attendance numbers — 400 000 participants. Seven hundred forty-four of them were exhibitors and 936 — conference speakers. 3500 journalists attended the fair and a total of 95 countries were presented.
Past Editions
2021 Edition
The 2021 edition of IAA Cars was the first edition of IAA Mobility. The event took place as a hybrid event. It consisted of an in-person exhibition and a digital platform. The face-to-face exhibition consisted of 260,000 m2 of event space. It included new event programme additions such as the Blue Lane. The face-to-face aspect featured strict COVID-19 prevention measures, such as social distancing. The first platform for future mobility brought together many new concepts and modes of transports. A total of 400 000 participants from 95 countries visited the edition. Of them, 744 were exhibitors including 78 start-ups. Nine hundred thirty-six speakers attended the edition. Such attendance levels despite the ongoing pandemic showed the importance of face-to-face interactions. It also showed the importance of examining products live. The IAA Mobility also featured a high number of test drives. A total of 7000 test drives and 255 used Blue Lane vehicles were accumulated over 6 days. A significant contribution to the high attendance numbers is the event's strong media presence. 3500 journalists visited the event during its hosting between 7.09.2021 and 12.09.2021. Many participants expressed high satisfaction from the new event concept. It is considered by all attendees and the organisers to be a resounding success.
Our visitors
for the event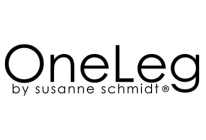 We are very satisfied with your service, and will contact you next time we need your help.

Fernando Nunez
Petit Palace Italia - Gran Via
Thank you, Ms. Tess Nolan. Very polite.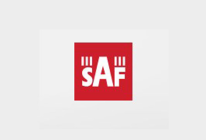 Hello,
Thank you for your email and services. Indeed my colleagues have come back and are very satiesfied with their visit.
Also we have learned the lesson and knowing that we may be going to the IBC2020, we are thinking of making a very early booking. Is that possible?
What options you can provide, it can include the Olympic Hotel, as they were satisfied, but also other similar options close to RAI.
Looking forward to your answer,
Ieva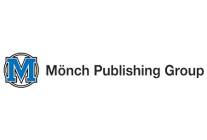 Megan Moore was grand to work with... We had on-off-on again hotel guests. She found the highest quality hotel at the lowest price for us in a popular Paris neighbourhood - 5 stars at 2 star prices! Megan also found some great deals for us in other tier one cities as well - low prices, high quality - during peak exposition times. Will certainly use her again!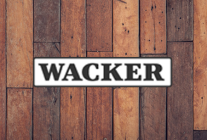 Dear Megan,
Wishing a great start to 2019 in Health, Happiness and Wealth!
My sincere apologies for the late reply as I headed for my holidays on return and just back last Friday to office.
Well, everything were great during my stay in Langham with a room's view of Pearl River and awesome facility. Plus point with walking distance (5mins) to subway station and 10 mins stroll to the exhibition centre.
My greatest appreciation to you for all the coordination and arrangement for the hotel reservation!
Have a happy Monday!
Thank you
Best regards,
Salvia Omar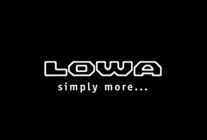 Scott
The Westbridge Hotel
DSEI
Tom Many thanks for your e mail. I have left some feedback with the hotel but I thought the hotel was excellent, the staff were friendly and helpful, the gym was usefeul & the food was excellent. In terms of location it was perfect. I would definitely recommend the hotel for future stays. 5 stars from me & if it is good enough to accommodate both Robbie savage and Howard Webb then it was good enough for me. In terms of your service you provided it was excellent and hassle free – it takes the stress out of looking for hotels. Are you a partner for the accommodation side of DSEi as we will probably look to exhibit in 2017 – I would love to stay at the hotel again but recognise that you can only book maybe 10 – 12 months in advance ?
Regards Scott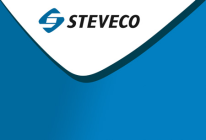 Dear Tom,
The Maritim Hotel Bremen was very nice accommodation. Could you book it for next year May 21.-23. during Breakbulk Europe 2019. Five rooms like this year. I´m waiting for your reply.
Best regards Eija Suntio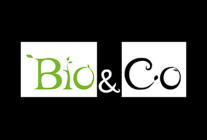 Dear Tom,
We had a good stay. The hotel is clean and people are friendly and helpful but it is really very old fashioned! The furniture and decoration 1970, could become very fancy again in a few years maybe? I recommend to take your own body wash etc with you while theirs isn't good quality. Breakfast is very correct Have a nice day and I will certainly contact you again for a next fair.
Best regards
Martine Achy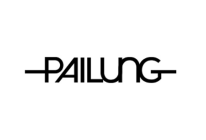 Mr Kent Hsieh
Doubletree By Hilton Milan
SIMAC
Hi Megan,
I like it a lot, near by the fair, with a link to center, very cozy.
Best Regard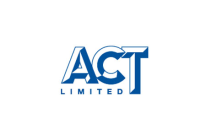 Hi Megan,
"Our selected apartment for the EMO 2011 exhibition was of a very high standard of cleanliness. Ideally situated, a short stroll from the main railway station. The owner was present at our pre-arranged arrival time and was more than helpful in making our stay a very pleasant experience. Overall the standard of service was excellent, with all arrangements made on our behalf to make the whole visit efficient and enjoyable. ACT will be happy to use you companies services for our next trip abroad. Good luck with the new web site and ventures"
Best Regards Denis Houghton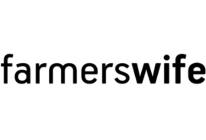 Ms. Pía Hartwig
Hampshire Hotel - Eden Amsterdam
IBC
Hi Tess,
hope you are fine, we really enjoyed our stay in the Hotel we had in Amsterdam for IBC Show this year
So we would like to check prices already for next year, same hotel could you do me this favor?
Muchas Gracias!
Kind regards!
Pía Hartwig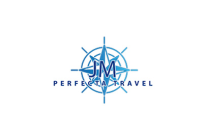 Matea Jeric
Citadines Kurfurstendamm Berlin Aparthotel
ITB BERLIN
Dear Brian,
Thank you for your email and please note that we have been very happy with accommodation during ITB.
With very best regards,
Matea Jeric
Executive director Perfecta Travel Croatia
Our
Clients