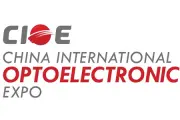 Location:
Shenzhen Convention & Exhibition Center, Zhongxin 4th Road, Futian District, Shenzhen City Guangdong 518000, PRC
CIOE
CIOE 2019 is looking at an official launch on September 4th over at the Shenzhen Convention and Exhibition Center. Programming runs for a total of four days with proceedings winding down on September 7th. These four days are going to be a crucial time so you need hotel accommodation in a strategic location to improve your experience. Travel 2 Fairs ltd assists you in discovering perfect deals for hotels in Shenzhen near the exhibition centre and with sufficient options where public transport is considered. The price is always right with us as we take great care to tailor your travel arrangements to your company's budget.
Travel2Fairs Ltd. is the official hotel accommodation provider for CIOE.
Hotel Offers For
CIOE 2019
Grand Chu Hotel Shenzhen
2 * *
Shenzhen , China
3 Sep 2019 - 7 Sep 2019
Shenzhen Futian Asta Hotel
5 * * * * *
Shenzhen , China
3 Sep 2019 - 7 Sep 2019
LVGEM Hotel
5 * * * * *
Shenzhen , China
3 Sep 2019 - 7 Sep 2019
Shenzhenair International Hotel
5 * * * * *
Shenzhen , China
3 Sep 2019 - 7 Sep 2019
Somerset Grandview Shenzhen
5 * * * * *
Shenzhen , China
3 Sep 2019 - 7 Sep 2019
Shenzhen Futian Wyndham Grand
5 * * * * *
Shenzhen , China
3 Sep 2019 - 7 Sep 2019