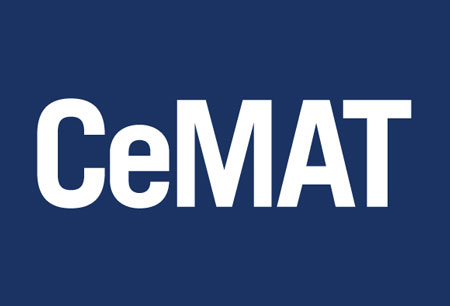 CeMAT
Location:
Germany , Hannover
About the
event
Covid-19 Update
CeMAT will take place as a live edition in 2024. Due to the lifting of Germany's domestic Covid-19 restrictions, the venue will not feature safety measures, such as the 3G entry policy. Attendees will be encouraged to follow recommendations such as wearing surgical masks during congestions. Currently, Germany does not have travel restrictions per se. However, attendees should note that should they arrive from a country that is a virus variant area, they will have to be quarantined for 14 days regardless of their health status.
Calling Card
Intralogistics lies at the heart of CeMAT, and innovation is its driving force. This international fair opens doors to new inventors and startups. Each edition sees the launch and presentation of many thousands of inventions in the sphere of logistics and transportation engineering. CeMAT arrives once every two years in Hannover, Germany, and is based in Messe Hannover. It is important to note that CeMAT has cemented its relevance through its co-location with Hannover Messe. This is a brand-new decision, and today CeMAT is considered part of the overall programming for the event. Organisers have revealed this change in how the event is held as necessary and useful in generating synergies and exposing exhibitors to new audiences and buyers.
Business Profile
CeMAT boasts one of the richest product portfolios out in the world. Categories include logistics services, FTS, hoists, cranes, e-logistics services, industrial doors, factory equipment, packaging technology, overhead conveyors, forklift accessories, forklifts, order picking technology, and storage systems and so much more. The exhibition space is divided into the following zones – Pick & Pack, Move & Lift, Store & Load, Logistics IT, Manage & Service. Hannover as a central hub for the German industrial sector is a natural magnet for native exhibitors and buyers, but editions are also heavily visited by professionals from the nearby European Union markets. China, South Korea and Thailand have also been present in recent editions. Professionally, visitors come from all parts of the industry: logistics, warehousing, supply chain, IT & finance job, FMCG, and resources.
Did You Know?
The original CeMAT might be absorbed within the bigger Hannover Messe, but that doesn't mean the brand is forgotten. The concept has been so popular that there are successful satellite events based in China, Indonesia, Russia, Australia, Italy, and Turkey. As we've already mentioned, the international trade fair is a major procurement platform for the industry, but also the premier stage for product launches. It's usually here that innovations are first shared with the world. New voices are brought to the forefront thanks to successful events like YOUNG TECH ENTERPRISES. Then there are other exceptional programming items like the LOGISTICS 4.0 HUB and the LOGISTICS 4.0 FORUM!
Your Hotel Room in Hannover
Get hotel accommodation for exhibitions tailored to your needs via Travel 2 Fairs ltd. It's easy to book hotels for CeMAT when you have an expert team behind your back to search for the most optimal deals. Travel 2 Fairs ltd operates with a large database of properties across the whole of Hannover, and we make it easy to book hotels near Messe Hannover. Also, we make sure you've good public transport connections to shorten your commute. Have you been to Hannover already? Then we can give you more mobility with a rent-a-car. For big groups, Travel 2 Fairs ltd arranges airport transfers. This may be only upon your arrival, though we can book the service for your departure as well.
Past Editions
2022
Hannover Messe and CeMAT 2022 occurred as a hybrid event between 30.05.2022 and 02.06.2022. It comprised a face-to-face trade exhibition supplemented by a digital platform. Many highlights were included in the event's presentation at Messe Hannover. It attracted approximately 75,000 live attendees, 15,000 digital visitors, as well as 2,500 exhibitors. Due to the removal of Germany's national limitations in April 2022, Messe Hannover did not have strict Covid-19 safety precautions in place.
49,000
international visitors
4000
innovations presented
Our visitors
for the event
Our
Clients